It's high time we celebrate the season of adventures. And what better way to do so than by giving our taste buds the best eats in town that summer has to offer. Like, for instance, exhibit A: CaliBurger. Their summer-friendly menu introduces fun-filled additions that further embody the season.
Enjoy your burgers guilt-free when you opt for healthier options that are equally scrumptious to the palate. Like the Cali Chicken Sandwich made with chicken breast that is smoked to just the right amount along with garden fresh veggies and their special avocado sauce that you'll find lip-smackingly delicious.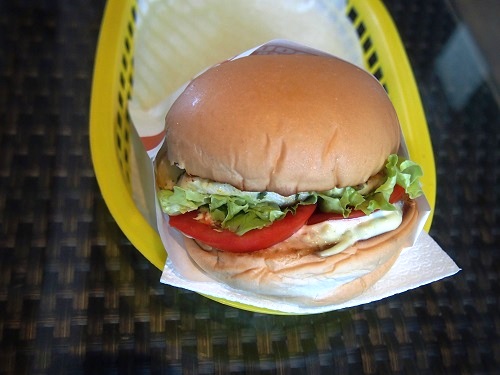 The Cali Chicken Burger is priced at P185 a la carte and P265 with fries and drinks.
ADVERTISEMENT - CONTINUE READING BELOW
ADVERTISEMENT - CONTINUE READING BELOW
Or you can go for the Chipotle BBQ Chicken Sandwich if you're into stronger, feistier flavors. The lemon-and-herb-infused chicken breast is both juicy and tender and goes along perfectly with the crispy bacon. Add in the vivid tomato slices and tangy pickles and onions topped off with their unforgettable house-made spicy chipotle BBQ sauce and you know you're in for a gastronomical delight.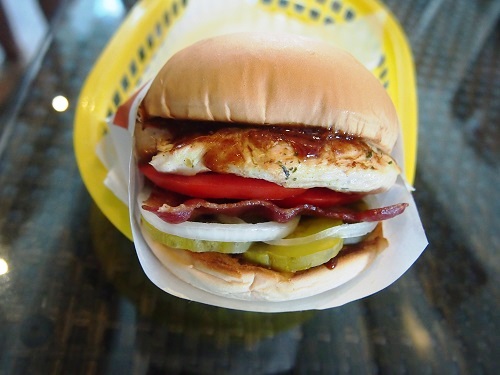 The Chipotle BBQ Chicken Sandwich is priced at P215 a la carte and P295 with fries and drinks.
ADVERTISEMENT - CONTINUE READING BELOW
We strongly recommend you to pair the burgers with a glass of refreshing milkshake to beat the heat. Hand-spun and made with authentic ice cream and fresh milk, their new flavors are something to truly rave about. In addition to classics like chocolate, strawberry, and vanilla, you can now choose from seven other flavors that spell summer in the most wonderful way: Tutti Fruti, Bubble gum, Butterscotch, Coffee, Mixed Berries, Blueberry, and Rootbeer!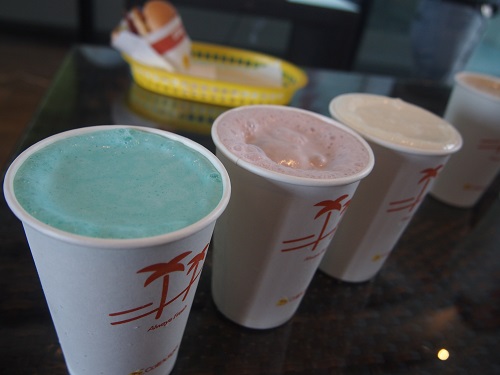 Sigh. We are officially in milkshake heaven (P175 each).
ADVERTISEMENT - CONTINUE READING BELOW
Upon entering the premises of CaliBurger, particularly in its Century City Mall branch, it almost feels like being whisked away to the backyard of a good friend's home for an intimate gathering of sorts. The place exudes a homey vibe inspired from the sunny state of California. Chill and laid-back are the words to put it in a nutshell.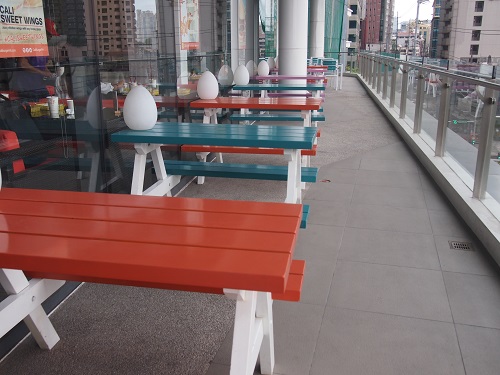 Dine al fresco with the gorgeous city of Makati set in a stunning skyline as a backdrop.
ADVERTISEMENT - CONTINUE READING BELOW
Great food and great place? CaliBurger has both. Make sure to pay them a visit. This should definitely go on your to-do list this summer.
READ: 7 Things Only Girls Who Hate Summer Would Totally Understand
CaliBurger's stores are located at 118 Timog Ave., Quezon City and 4F Century City Mall, Makati City. To know more about CaliBurger and their offerings, their Facebook page is facebook.com/CaliBurgerPH and their Twitter and Instagram accounts are @CaliBurgerPH.