It is officially World Cup season, Candy Girls! Cue the late nights (no thanks to you, time difference!), football-centric social media posts, and drool-worthy boys. Trust us, it's definitely worth staying up for.

Hosting the 2014 FIFA World Cup is none other than the football-crazed Brazil. Though some crowd favorites have already been eliminated early on in the tournament (adios, Spain and England!), there are still many more promising countries with very talented and good-looking players to root for. Among the top contenders so far are Netherlands, Germany, France, and Brazil.

Need to brush up on your football lingo? There's no shame in admitting that you're totally clueless during the matches, so here's a little cheat sheet that might come in handy. Who knows, you might even impress your crush with your newfound football prowess.

Let's talk footie:

A football game lasts 90 minutes and is divided into two halves, 45 minutes each. There is a 15-minute half-time break in between.

The World Cup tournament is held every four years.

The matches are presided by a referee.

FIFA is the acronym for Federation Internationale de Football Association, the world governing body for the game of association football, which is based in Switzerland.
Kickoff: The kickoff takes place at the center of the field at the beginning of the each half and after a goal is scored.

Offside: An offside occurs when a player is nearer to his opponent's goal line than both the ball and the second to the last opponent.

Penalty: A penalty kick is awarded when a foul is committed inside the penalty area in front of the goal.

Nil: When a score is 0-0, it is called nil and NOT zero.

Handball: When a player other than the goalkeeper deliberately handles the ball with any part of the arm, from the tips of the fingers to the shoulders.

Yellow card: A warning held up by the referee for a minor infraction.

Red card: A player is given a red card when he commits a serious infraction or has been issued two yellow cards within the same game. The player is sent off the field and cannot be replaced by a substitute.

Free kick: A free kick is awarded to the other team when a player commits a foul.

Dribble: Unlike basketball, football players dribble the ball using their feet. It is their way of keeping control of the ball while running.

Header: When players use their heads to pass or control the ball.
ADVERTISEMENT - CONTINUE READING BELOW
HOTTIE ALERT!
Because cute boys are always a good thing to look forward to, right? Spot these players when their team is on the field!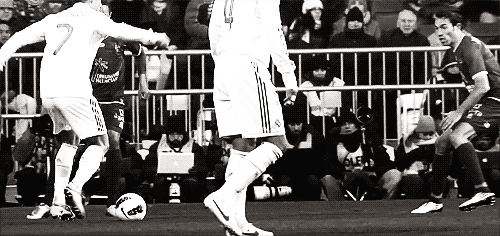 Cristiano Ronaldo (Portugal)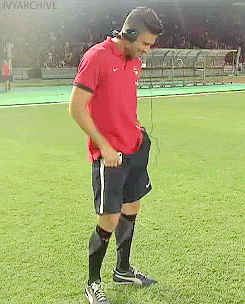 Olivier Giroud (France)


Gerard Pique (Spain)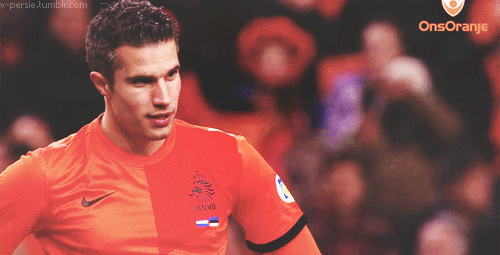 Robin van Persie (Netherlands)


Lukas Podolski (Germany)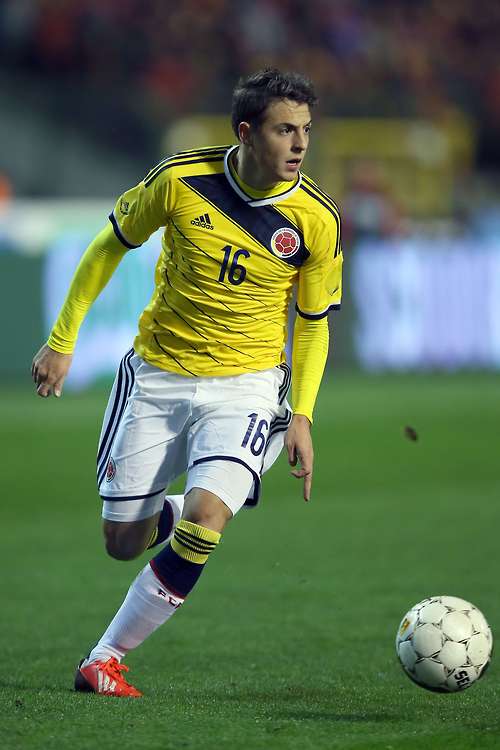 Santiago Arias (Colombia)
ADVERTISEMENT - CONTINUE READING BELOW
Geoff Cameron (USA)
Jordan Henderson (England)