Raise your hand if, like us, you're anxiously waiting for the stroke of midnight just to play Wordle. This web-based word game changes its mystery word every day, which is why most of us are still awake at 12 a.m.—only to finish the game in a minute, then we're back to living our absurd life for the next 23 hours and 59 minutes. If you can't get enough of Wordle, a number of brilliant minds have coded variations of the game—whether it's a Harry Potter-themed guessing game or a Filipino version of the OG.
Most of them have the same rules: Guess the word within six tries, where the colors of the boxes are your clues. Green means you have the correct letter while yellow or orange means you're on the right track but misplaced the letter.
Also read: 10 Word Games to Play on Your Phone If You Like Wordle
ADVERTISEMENT - CONTINUE READING BELOW
Here are just some of the Wordle clones to keep you busy in the wee hours of the morning: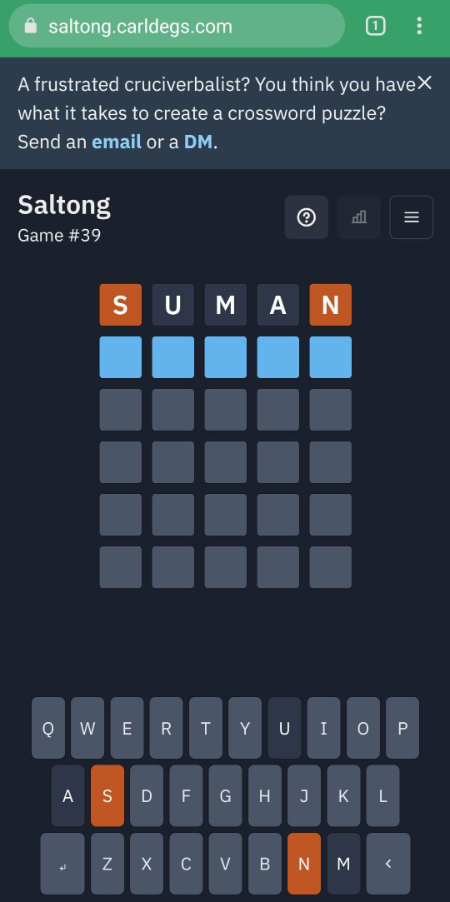 ADVERTISEMENT - CONTINUE READING BELOW
Saltong, which is described as "a Filipino clone of Wordle," was created by Carl de Guia, a University of the Philippines graduate and application development lead at Accenture. Like the OG version, all you have to do is guess the five-letter Filipino word using the colors orange and green as clues for the letter placement. Just remember that you only have six tries to figure out the mystery Filipino word of the day. It also has a "Mini" version (four-letter puzzle with five tries) and a "Max" version (seven-letter puzzle with eight tries). There's even a "Hex" version, which adds a hint of anagram for that extra dose of struggle. According to the creator, Saltong is a combination of "salita" and "bugtong."
ADVERTISEMENT - CONTINUE READING BELOW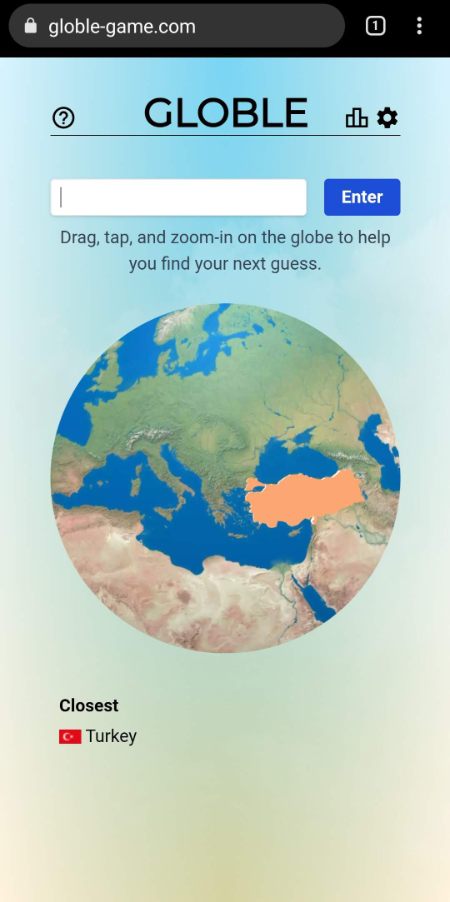 Globle is basically Wordle but with a globe—thus the name. Like your usual game of hot and cold, you have to guess the mystery country for the day. The closer you are to the correct answer, the darker the shade of red is for your initial guess. And did we mention that you get an unlimited number of guesses? What's fun about Globle is that you can rotate the virtual sphere anyway you like to figure everything out.
ADVERTISEMENT - CONTINUE READING BELOW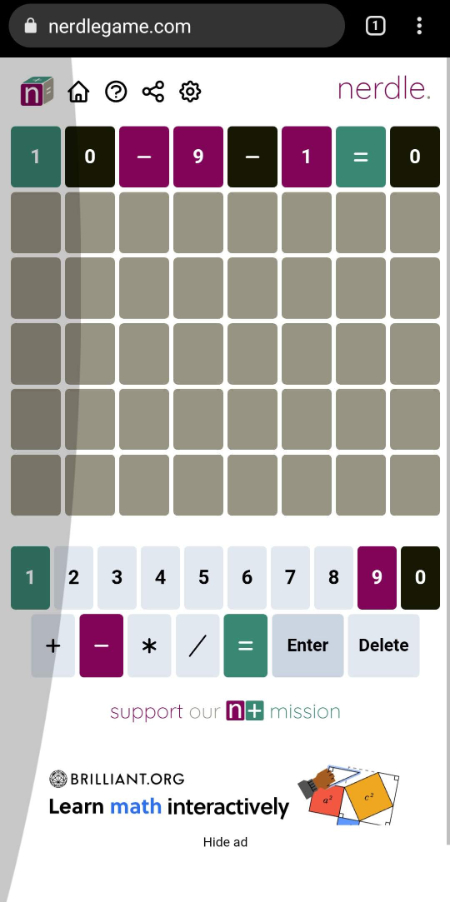 If words aren't your cup of tea, then numbers may be more up your alley. To play this game, you have to be a nerd, obviously. Kidding aside: The goal is to come up with the mystery mathematical equation of the day. You're given single-digit numbers and mathematical operators (addition, subtraction, multiplication, and division), which you have to mix and match with the help of colored tiles. Remember: MDAS applies, which means to say that multiplication and division are calculated first.
ADVERTISEMENT - CONTINUE READING BELOW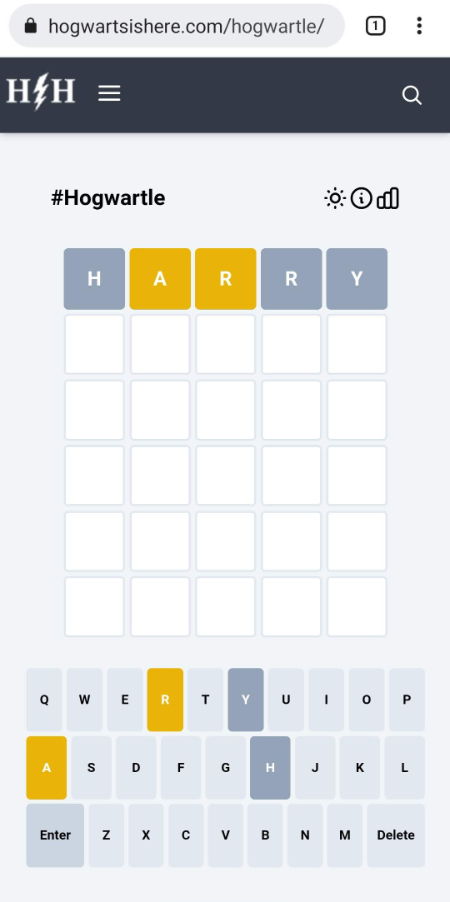 Hosted by fan-made website Hogwarts Is Here, Hogwartle focuses on words that are all about, well, Hogwarts and Harry Potter. You have six tries to cast your spells, then guess the mystery Potter-themed word of the day. Just in case you have a Hogwarts dictionary lying around, this is the best time to use it.
ADVERTISEMENT - CONTINUE READING BELOW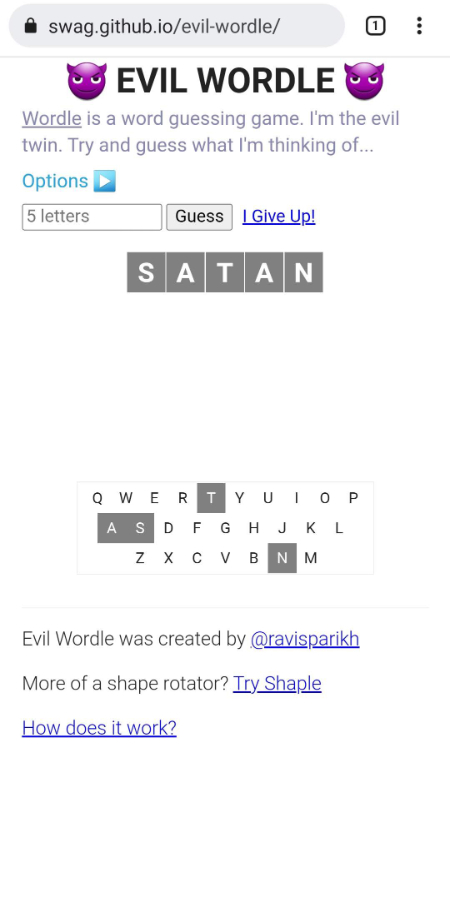 If you like having an infinite number of tries, then head on over to this cheeky version by U.S.-based developer Ravi Parikh—just be prepared to dive deep into your pool of patience. This "evil" version does allow you endless guesses but it bites back by also having a larger number of accepted words, meaning that the chosen word will be harder to guess. The game's goal is to have you give up; up to you whether you'll let it win.
ADVERTISEMENT - CONTINUE READING BELOW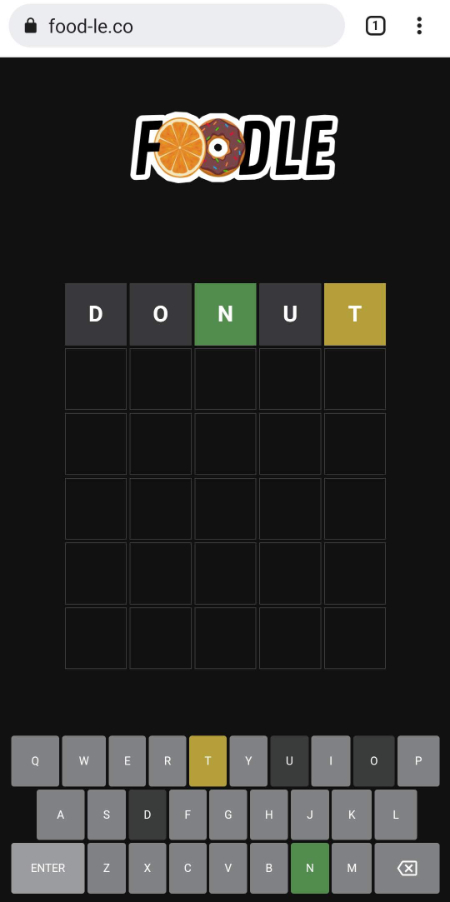 The name itself is already explanatory. This version is all about food, food, and more food. Feel free to pop in your fave treats (as long as the name consists of five letters, of course) and see if it is indeed the chosen one.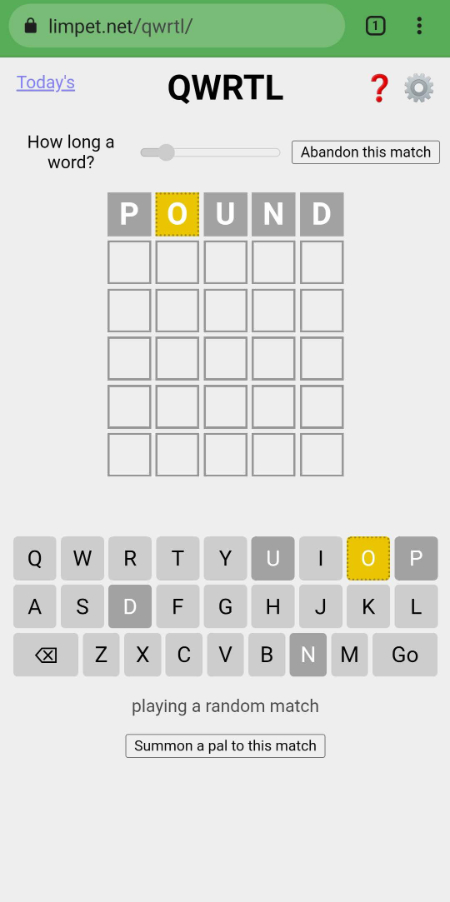 ADVERTISEMENT - CONTINUE READING BELOW
Imagine you have your choice of all the words in the English language—as long as they consist of five letters, that is. Slashes off a pretty large chunk, right? Now imagine if you couldn't choose words with the letter "E." That's another chunk gone right there. Well, this game is exactly like the OG minus yup, the letter "E." It is both a blessing and a curse, we think. You'll have to try it yourself to see what we mean.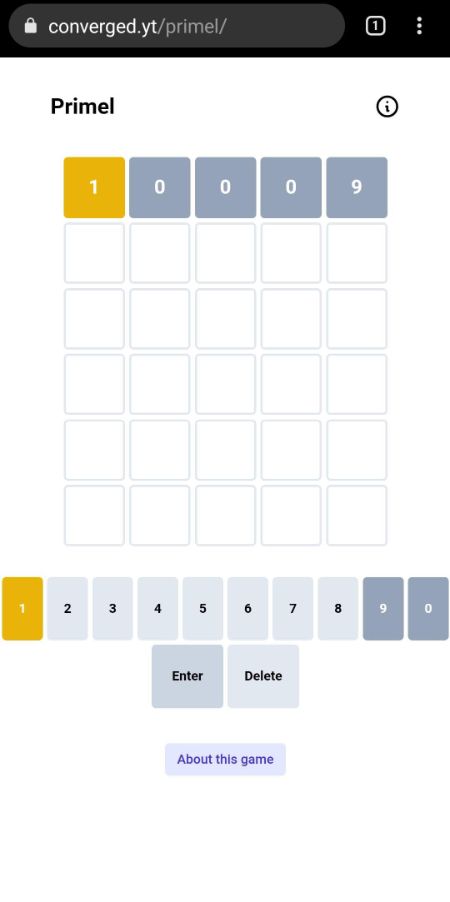 ADVERTISEMENT - CONTINUE READING BELOW
Sometimes people like to give themselves a hard time. Take this variation, for example. You can only input five-digit prime numbers as guesses, with the ultimate goal to guess the very combination of numbers the game wants—and yes, that has to be prime too. Put on your thinking hats for this one.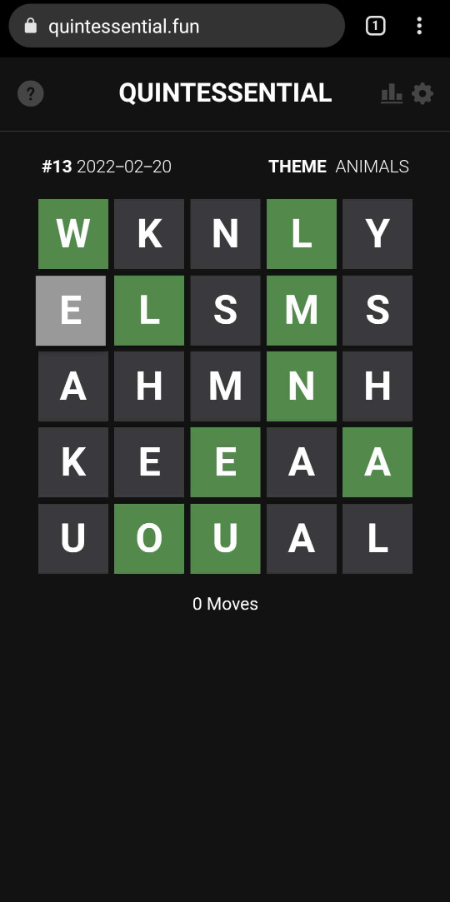 ADVERTISEMENT - CONTINUE READING BELOW
More into puzzles? Check this one out. Visually similar to Wordle, it presents the 6x5 grid already with letters in them. What you have to do is swap the tiles to make words based on the theme of the game! The trick here is to make as few swaps as possible.
READ MORE:
What Is Wordle and Why Are All Your Friends Obsessed With It?
7 Cozy, 'Cottagecore' Games to Help You Unwind and De-stress
Attention, ARMY: This BTS-Inspired *Wordle* Could Be Your Next Daily Habit
This Relaxing Game All About Unpacking Things Is Everyone's New Favorite Hobby
This story originally appeared on Spot.ph.
* Minor edits have been made by the Candymag.com editors.