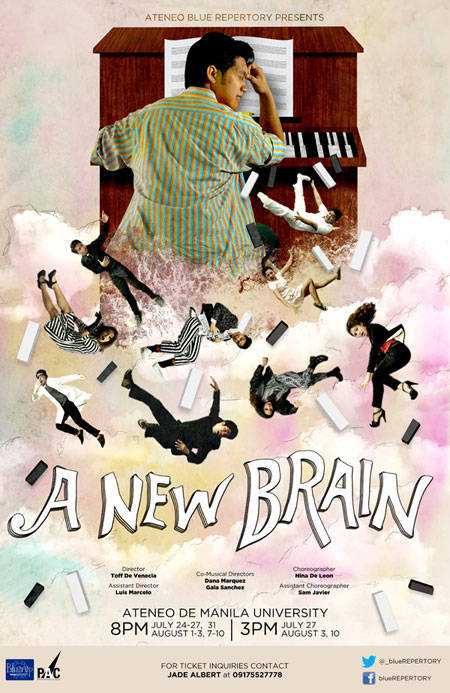 The musical A New Brain is the latest offering of Ateneo Blue Repertory. It tells the story of a super talented songwriter who is dying. His greatest fear is to die with all these great songs still inside him. Watch as he has surreal dreams throughout the play after he slips into a coma.
Want to get familiar with the songs from the musical? Check out this playlist we found on YouTube with songs from A New Brain!
Can't wait to see the play? Contact Jade Albert at 0917552778 for ticket inquiries.