Lifestyle
What to Do When You Accidentally 'Like' an Instagram Post
Don't panic, girl.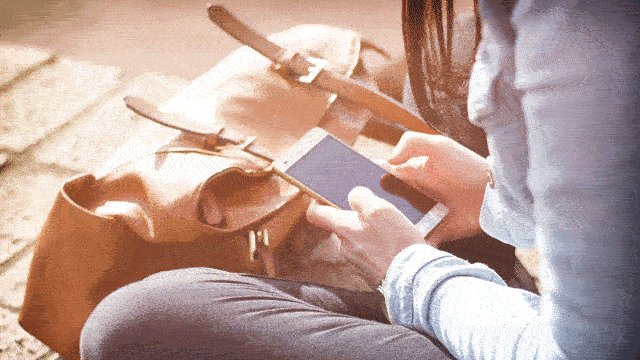 IMAGE Pexels
I was hanging out with my mom one day, and as I was scrolling through my Instagram feed, a photo of my ex and his new girlfriend came up. Instinctively, I showed her; BTW, she has this annoying habit of needing to take the phone from me every single time, as if she'll see the photo clearer when she's holding it. I learned the hard way that she actually needs to hold the phone so she can use her other hand to freaking zoom in. Not knowing that she was looking at a photo on Instagram and not my gallery (because why the hell would I save a photo of my ex and his new girl), she tried to zoom in and accidentally double tapped instead.
Thank god she had the good sense to scream and tell me because it only took me three seconds to undo that shit. Still, I freaked. Did he still get a notification? I wasn't going to ask him about it, even though we were already on good terms, because, hello, I have pride. But what I did was make my cousin test it out with me.
We found that as long as he didn't have his IG notifications on—as in the type that shows up on his lock screen—I was safe.
It didn't matter how long it took me to un-Like it; as long as you take back the like before he opens his Instagram app, there's no need to panic. Personally, I knew for a fact that he didn't have his notifications on—he doesn't like things popping up while he has meetings at work—so my nightmare was short-lived. But you better believe my mom hasn't been able to touch my phone since.
(Or, you could just not give a damn about what he thinks and channel your inner cool girl for if he ever calls you out?)
This story originally appeared on Cosmo.ph.
* Minor edits have been made by the Candymag.com editors.
\\\\\\\\\\\\\\\\\\\\\\\\\\\\\\\\\\\\\\\\\\\\\\\\\\\\\\\\\\\\\\\\\\
Get the latest updates from candy!
subscribe to our newsletter!
////////////////////////////////////////////////////////////////
You know you'll regret it.
You don't even have to leave the house!
From digital art to photography to mixed media, Filipino artists show that creativity is never lost in our people.
Skip a makeup step with these beauty goodies!
Take pretty notes and study effectively with these tips!
Wait for a love like this. A love that is good to you, for you.
Are you up for this challenge?
Can't wait to see the actual gowns!