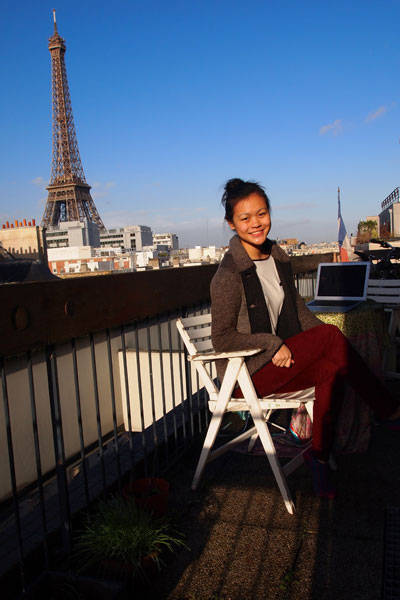 Name: Patricia S. Baron
School: L'Institut d'études politiques de Paris
What I'm reading now: L'Élégance du hérisson/The Elegance of a Hedgehog by Muriel Barbery
What inspires me: every day acts of kindness, travel photography and multilingualism
My favorite part of my desk area: is the rooftop view of Paris and that it's "en plein air" (in the open air)
What I do at my desk aside from study: sip an espresso or a cup of thé while I Skype with friends back home in the Philippines.
My dream desk: is that of the United Nations Secretary General, Ban Ki-moon. There's yet to be a woman or a Filipino at that desk but if there's ever a time to shatter the glass ceiling—it's now!
We want to see what's on your desks too! Upload your photos on Snaps. :)
Whose desk would you love to get a sneak peek at? Leave a comment below!

ADVERTISEMENT - CONTINUE READING BELOW