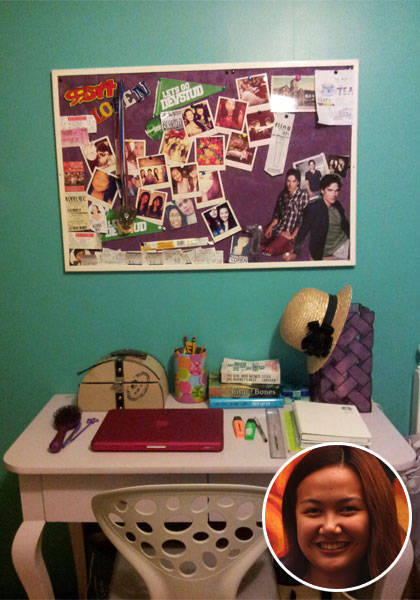 Name: Loren Señeres
School: University of the Philippines - Manila
What I'm reading now: The Girl Who Kicked The Hornet's Nest by Stieg Larsson
What inspires me: The books I read inspire me a lot. They let me know that there's more to life than reality and that anything is possible.
My favorite part of my desk area: My laptop! It's my life, basically.
What I do at my desk aside from study: I write and read books.
My dream desk: John Green's! I love his books and I want to know his environment while he works on his great pieces.
We want to see what's on your desks too! Upload your photos on Snaps. :)
Whose desk would you love to get a sneak peek at? Leave a comment below!