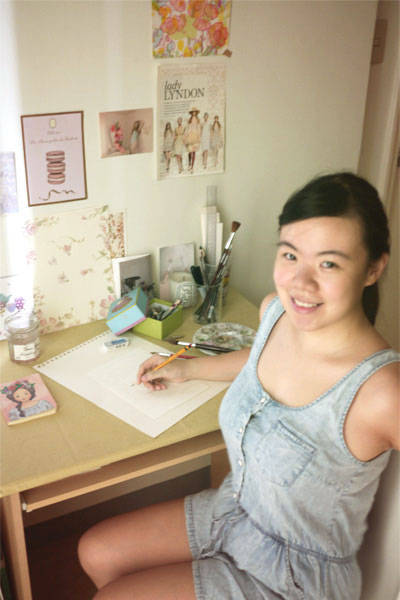 Name: Arlene Sy
What I do for a living: Visual artist, illustrator, and paper goods designer
What I'm reading now: Grace: A Memoir by Grace Coddington
What inspires me: Beautiful art and interiors, great coffee, and traveling!
My favorite part of my desk area: I enjoy decorating my wall, which is a catch-all for images and notes that inspire me. I also love that the space gets a good dose of sunlight every morning.
What I do at my desk aside from work: I plan upcoming projects, jot down sudden bursts of inspiration, or flip through my collection of books and magazines to give me fresh ideas when I'm in a rut.
My dream desk: I dream of having a workspace like fashion illustrator David Downton's! His portraits are so stunning. I'd love to have a spacious studio that gives me privacy while allowing me to experiment with large pieces.
ADVERTISEMENT - CONTINUE READING BELOW
We want to see what's on your desks too! Upload your photos on Snaps. :)
Whose desk would you love to get a sneak peek at? Leave a comment below!