When asked about your relationship status, what do you say? Single? In a relationship? Or maybe just in love? ...with a fictional character, that is. For our dearest friends who don't understand what it's like to fall in love with a fictional character, here is an explanation to describe all the feels. 
They set the standards high.
These characters seem so perfect that every little thing they do are added to our list of boyfriend goals. They shape our ideal guy and we end up having high standards with men. We mean, seriously, is there a man who can do what Captain Yoo Si Jin does?? Because right now, he is definitely on top of our list.
You wish they took on a physical form.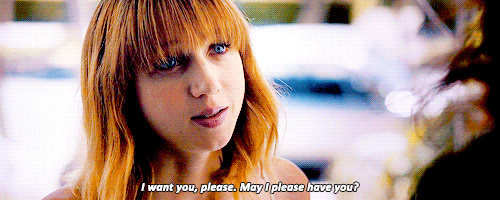 IMAGE evilbloggerlady.blogspot.com 
ADVERTISEMENT - CONTINUE READING BELOW
ADVERTISEMENT - CONTINUE READING BELOW
At one point or another, you've probably wished that they come to life. Thanks to the writer's way of writing, imagining a real person out of the character is not a difficult thing to do. What's hard, however, is accepting the fact that we cannot engage with them on a physical level. Imagine beginning as strangers and then learning more about them as you go through the book/drama and you create a familiarity, a bond with them only to realize that you can't really meet them physically. There's a chance though that the attachment you felt with the character through the entire story is because he reminds you of a particular person and is based on real life experiences. So don't fret that you might not meet your fave character in real life because who knows, maybe you already have someone like them in real life who's even better? :)
ADVERTISEMENT - CONTINUE READING BELOW
It never ends.
Whether it's a book you've finished or a drama that has already ended, these characters never really leaves you. If it's a drama or film, most probably you are already following the actor who played that character. If it's a book, then perhaps you're craving for a sequel of the book or or even reading (maybe even writing) fan fictions about your favorite character. There are just really those characters that are so timeless and cannot be easily forgotten let alone stop loving that you just have to bring them to your everyday lives.
It's painful.
There's a part of loving a fictional character that brings us pain. It may be because of a simple reason like the character experiencing tragic events or death (or falling in love with another character!). But sometimes it can also bring up serious doubts to ourselves like why aren't we in a relationship, why can't someone love us like the character? But here's the thing, Candy Girl. Someone will be there for you at the right place at the right time. You don't have to rush things just because everyone's doing it. Loving a fictional character right now is alright. In fact, it teaches you more about yourself and you learn what you actually want in a relationship. 
ADVERTISEMENT - CONTINUE READING BELOW
It's a source of joy.
Apart from pain, of course we also experience joy. When we read these books or watch these dramas, it becomes a form of enjoyment and relaxation for us. We get to feel kilig, to cry happy tears, and to simply just get lost in their world even just for an hour or so. So even if we get little sleep and crazy feels because of fangirling over a fictional character, all is good because they make us happy! :)