Two years into a pandemic, and a lot of us have embarked on different activities and passion projects: many have launched their dream businesses, some took on as many online courses as they could, while others made up a simple word game dedicated to their loved ones.
The last case is probably what Wordle is—the new game taking over the internet by storm. If you haven't jumped in on the hype, here's what Wordle is all about and why it is such a hit among your friends, and the entire internet population in general:
What is Wordle and how do you play it?
Wordle is an online word game developed by a software engineer named Josh Wardle. The name Wordle was based on its creator's last name, and according to The New York Times, is originally created for his word game-loving partner, Palak Shah, as a way to pass time during the pandemic. 
ADVERTISEMENT - CONTINUE READING BELOW
To play it, you are allowed six attempts to guess a five-letter word. After each guess, the letters you entered in the tiles will turn various colors—green if the letter is present in the word and in the right position, yellow if the letter is present in the word but not in the right position, and gray if the letter is not at all found in the given word. Each day, a new "wordle" is generated for players to guess. Simple enough, right?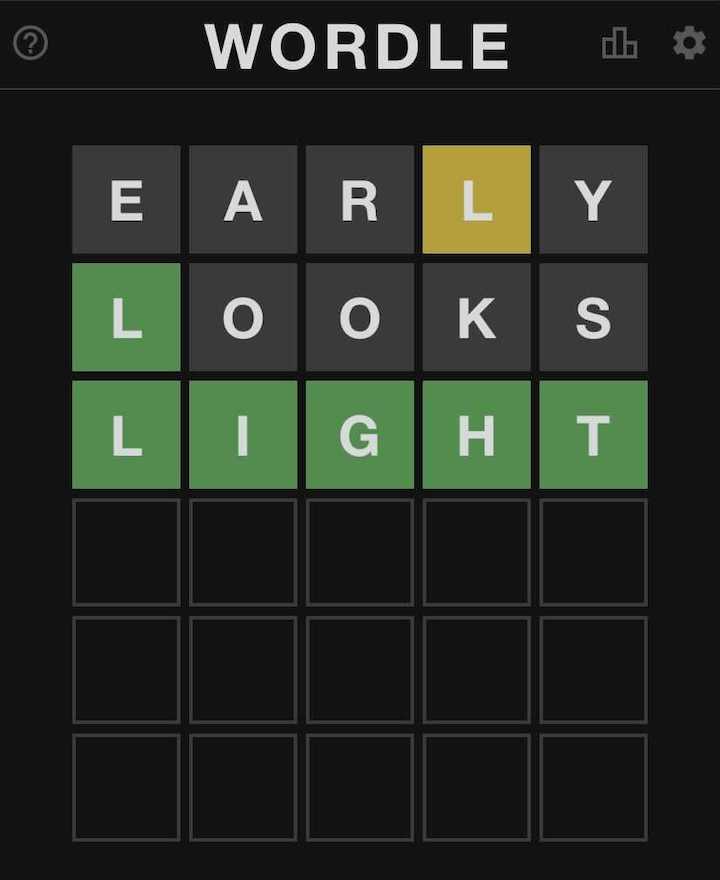 Around December 2021, Wordle added a feature that allowed players to share their results on social media, which might explain why you see your mutuals sharing random colored blocks on Twitter or Instagram Stories. The colored blocks made using emojis represent the six rows of tiles from Wordle and the result of a player's game for that day.
Inspiring the Wordle hype
Since its inception, Wordle has launched a brand new hype over online word games that are simple enough to squeeze into your daily routines. There's the Filipino Wordle-inspired Saltong created by Carl De Guia, which operates similarly to Wordle, except the five-letter words you'd have to guess are in Tagalog. It also has three other game modes, namely, Saltong Hex (with letters placed in hexagons), Saltong Mini (using four-letter words), and Saltong Max (using seven-letter words).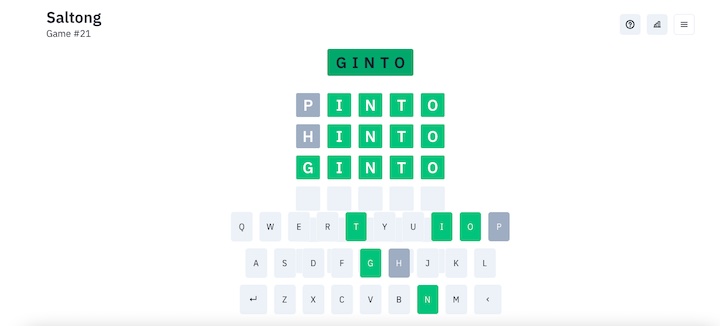 ADVERTISEMENT - CONTINUE READING BELOW
Another Wordle-inspired game is for the K-pop fans, particularly those who love worldwide sensation BTS. The BTS-themed word game simply called BTS Wordle, created by Twitter user @btschartdata using hannahcode's clone project, operates like Wordle and uses terms all about BTS. Aside from testing your know-how when it comes to the seven-member group, the cool thing about it is that instead of turning green when a letter is in the correct spot, the tile instead turns purple, which is the group's signature color.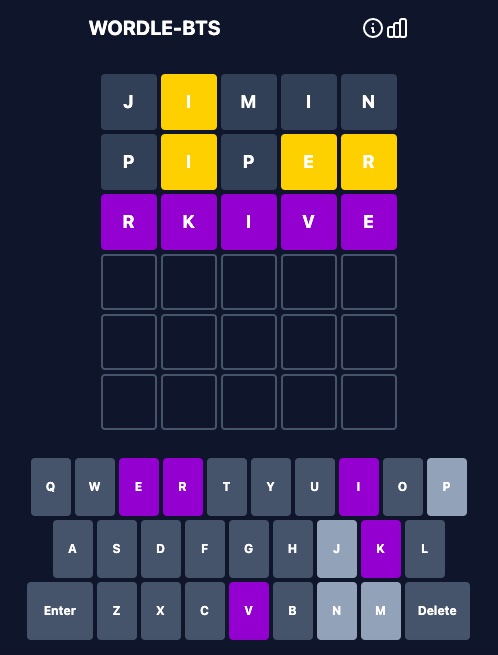 ADVERTISEMENT - CONTINUE READING BELOW
Wordle's success: New York Times' acquisition
From being created primarily for one person to having millions of users daily, Wordle has become such a global phenomenon and its success and influence are outright undeniable. On January 31, 2022, The New York Times announced that it has officially acquired Wordle. According to the report, "Wordle was acquired for an undisclosed price in the low-seven figures." Despite the huge move, The New York Times assures fans of the popular word game that it will remain free for new and existing players.
READ MORE:
This Mobile Game About Staying Home And Feeding Your Cat Is Everyone's Latest Obsession
What is the LYKA App and Is It Safe to Download?
What Is Axie Infinity, the NFT Game That Lets You Earn as You Play?
5 Online Games You Can Play With Your Friends During Your Next Virtual Reunion