We don't know about you, but there's something uncharacteristically calming about tidying up a room and making sure every little thing inside it falls perfectly into place. Cleaning up our space isn't usually deemed relaxing—it's hard work!—but this game might just make you change your mind.
The latest game to take over people's free time is called Unpacking, and true to its name, the goal is literally to unpack things. It's been gaining traction among casual gamers, and we're starting to see why! Here are a few things to know about the video game:
What is the Unpacking game all about?
Unpacking is a puzzle-like game developed by Australia-based indie developer Witch Beam. It was officially released on November 2, 2021. The game features a simple storyline wherein your character moves homes eight different times throughout different years. The game starts you off in the year 1997 where you are unpacking things from a box and into the different parts of your first ever room. You have the option to rotate items, place them on shelves, under a pillow, on the floor, and even inside drawers. In a way, it's partly a Tetris-like game and partly a home decoration activity.
ADVERTISEMENT - CONTINUE READING BELOW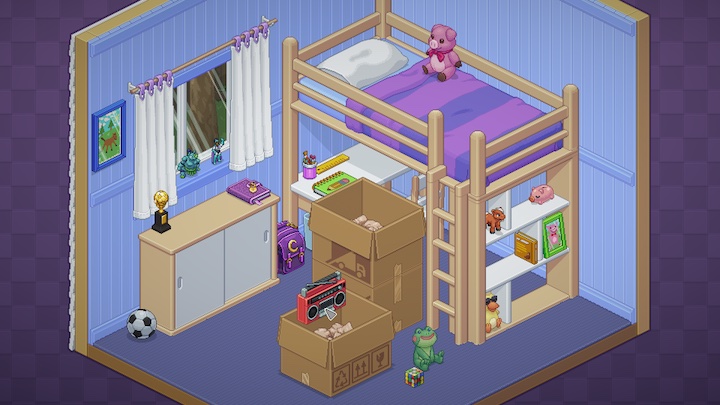 You complete a stage every time you finish unpacking and decorating your current living space. Each time you do so, a photo of your room is placed in a photo diary with a caption that reveals a glimpse of what that stage of your life was like. Afterwhich, you're taken to a different year where you make a move to a new home. The story of your character also unfolds through the items you bring with you to your new home (as well as the items you leave behind as you move). 
If you don't like getting pressured while playing games, Unpacking might just be the thing for you. This game does not involve any timers, scores, or meters. You can take as long as you like and your unpacking and decorating skills won't be assessed in-game or influence the gameplay. Totally chill! 
The game also makes use of cute pixel art and graphics that are easy on the eyes, coupled with ASMR-like sound effects and background music that can only be described as cozy and meditative (FYI, it's created by BAFTA award-winning composer and audio director Jeff van Dyck).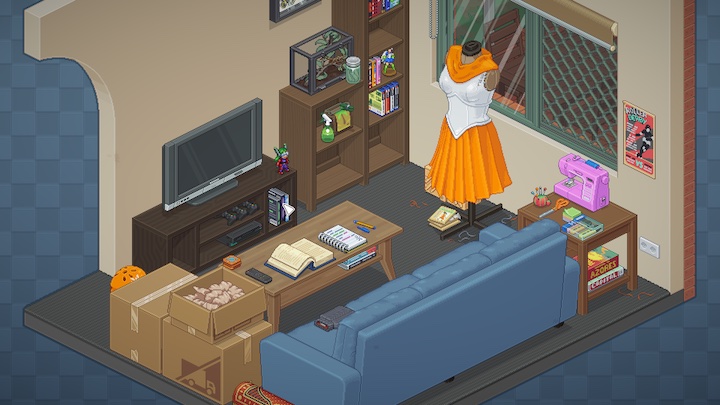 ADVERTISEMENT - CONTINUE READING BELOW
Where can you play Unpacking?
Currently, Unpacking can be played on Steam, Nintendo Switch, Xbox One, Humble Store, and GOG. It isn't free to play, though, and interested gamers will have to pay a one-time fee of approximately P449.95 to access the game.
READ MORE:
10 Relaxing Mobile Games To Soothe Your Stressed-Out Brain Cells
5 Interesting Games to Play on Discord and Zoom for Your Next ~Virtual~ Hangout
7 Cozy, 'Cottagecore' Games to Help You Unwind and De-stress
This Cute Game Lets You Create Your Own Flower Garden As BLACKPINK's Jennie