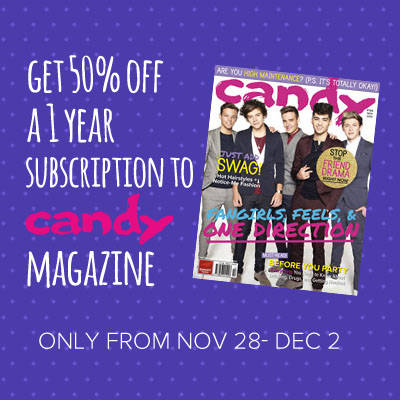 SUBSCRIBE
So you've contemplating about subscribing to Candy for an entire year now. Weighing the pros and cons and all that jazz. Well, what do we have here? Black Friday sale at the Summit Newsstand? You read that right. You get 50% off on a 1-year digital subscription to Candy Magazine if you do it between now and Monday (December 2). What are you waiting for? Head over to Summit Newsstand to subscribe!
ADVERTISEMENT - CONTINUE READING BELOW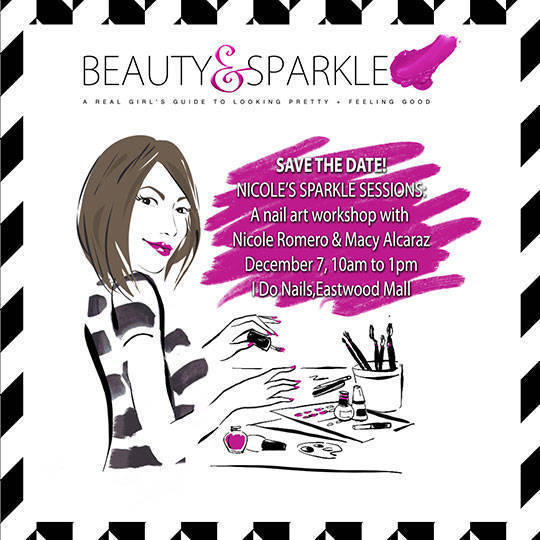 LEARN
What are you doing next weekend? One of our favorite beauty blogs of the moment is holding her first ever Sparkle Session (doesn't it already sound so fabulous?). And because Nicole wants you to join in on the fun we'll be having that day, she's giving a special Candy Girl discount for you! It's pretty straightforward too. All you have to do is like the Beauty & Sparkle Page on Facebook or subscribe to the E-Weekly on her site (it's on the right sidebar). Don't forget to mention on the comment section of the registration form: "I'm a Candy Girl and (liked you on Facebook/subscribed you your newsletter)—my discount please!" Once you're done, you'll get P500 off on your workshop fee! Pretty cool, right? Find our what's going to happen at the Sparkle Session here!
ADVERTISEMENT - CONTINUE READING BELOW