What's more fun than going around parts of Seoul, South Korea wearing a hanbok, taking pictures, and feeling every bit of royalty from the Joseon era? Doing it with friends, of course!
When my friends and I booked our trip to Korea, there wasn't really a set itinerary except for two things: a day devoted to wearing hanbok and another one to be spent at Nami Island.
Lucky for us, we had an ultra organized friend who researched the best places to rent out hanboks, with the fees, services, and reviews all taken into consideration. She even found a promo that allowed us two extra hours of wearing the hanboks for the same price!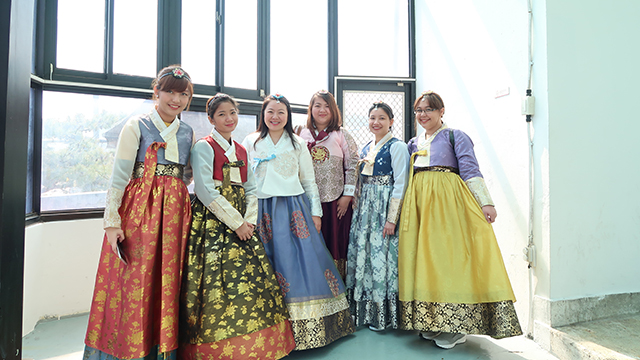 After we've all agreed on the fees and schedules, she got in touch with One Day Hanbok in Seoul and reserved a slot for the six of us.
Upon arriving at the rental place on the day of our hanbok experience, we were welcomed by the receptionist who confirmed our reservation. We had to shell out 65,000 won but with the 50,000 won to be used as our deposit. So technically, we only paid for 15,000 won or a little over 660 pesos.
ADVERTISEMENT - CONTINUE READING BELOW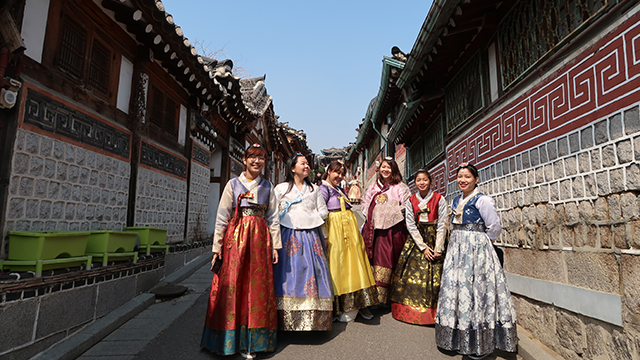 We were all asked to remove our shoes and she ushered us into a walk-in closet of sorts, filled with many styles, sizes, and colors of hanbok, both for girls and guys.
To make the process of choosing more comfortable and convenient, they asked us to keep our belongings in the mini cabinets below the racks of clothes. It's amazing how they follow such an organized system.
After being oriented with their policies, we were left to decide for ourselves what kind, color, and designs we wanted. Our assistant was helpful enough to look for sizes, explain which piece goes where, and make sure that we were wearing it the right way.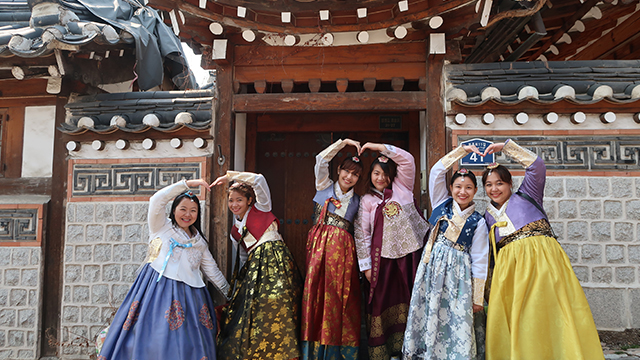 We were all surprised to know that we were only allowed to try two hanboks. A third try means an additional payment of 20,000 won. Another additional payment went to petticoats. Those who found their hanboks too long and didn't want to risk damaging the traditional Korean dress had this option.
Once we've all decided on our hanboks, we moved to the other side of the room to add embelishments to our outfits. All the accessories were free, from the headdresses and hair accessories to the handbags and vests. There were also hair ties and bobby pins aplenty and even flat and curling irons, too.
Before leaving the rental place, they listed down all our accessories and pre-existing damages to our dresses. They also asked us if we wanted to leave our belongings with them to make going around more convenient, but we chose to bring ours with us.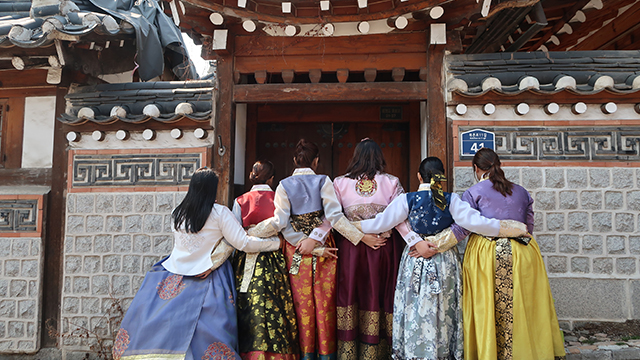 ADVERTISEMENT - CONTINUE READING BELOW
Our first stop was the Bukchon Hanok Village, a traditional Korean village in which actual residents still live in. In fact, there were signs everywhere to keep the noise to a minimum to avoid disturbing its residents. 
After getting a good look at the place, and taking some pictures, we decided to have lunch first before heading to our next stop, which was also reachable by a short walk.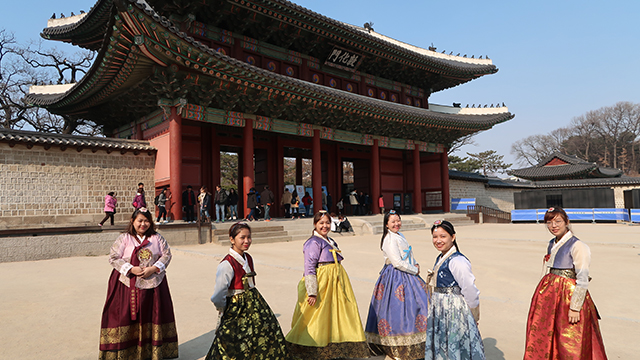 We were lucky that the Changdeokgung Palace, a UNESCO World Heritage site and one of the most popular tourist destinations in Seoul, wasn't packed that day. We were able to take a lot of photos and check out the place easily.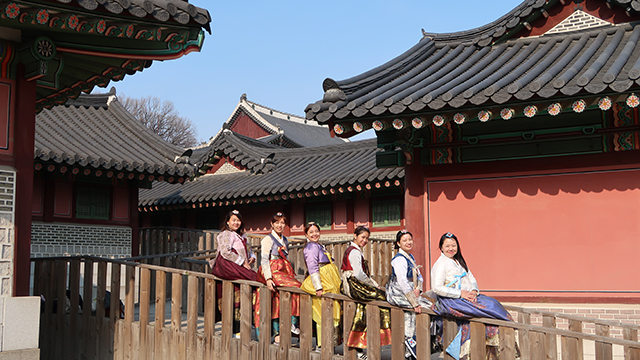 Since we didn't want to pay extra for going over our allotted hours, we headed back to the rental place just a little before our time was up. Before we could get our deposit back, an assistant checked on our hanboks to make sure there were no additional damages, and that all the accessories we borrowed were returned. 
Overall, it was a really great experience and P600 well spent.