You may have recently heard about Vanille Velasquez, thanks to her roles in Valorant as Neon or Zeri in League of Legends under world-class North American game developer and publisher Riot Games. But ICYDK, the story of Vanille Velasquez's meteoric rise in Philippine pop culture and voice acting was not built in a day.  
At the young age of 11, Vanille, who was born and raised in Bulacan, Philippines, already knew that she wanted her voice to be heard. Apart from singing and composing her own songs, watching Tagalog anime dubs is something she enjoys in her free time. It also introduced her to the wonderful world of voice acting. So she tried getting her start with the 'Dubbing Academy' under now-defunct Filipino television channel Hero TV. The channel featured Japanese anime with Tagalog dubs. Vanille managed to land the role of Clarion in Pandora in the Crimson Shell.  
"I've never heard of anyone who was born and raised in the Philippines who was able to do something like this, be in these games. Growing up I thought it was impossible. You had to be in the States to even be considered. It was such a big changer when I got it. Because everything is possible!"
While Vanille's foot was in the door of the local voice acting scene, she still had a long road ahead of her competing against voice talents from all over the world. She was still auditioning for roles left and right all while recording from her walk-in closet.   
ADVERTISEMENT - CONTINUE READING BELOW
"Just a room surrounded by clothes, ha! Not an artista looking closet," Vanille clarifies. "It's not properly treated. The clothes are my soundproofing. But it's better than nothing. I do plan to build my own recording booth... someday."
She did do a bunch of smaller projects and games throughout the years, which included a dating simulator called Our Life and even more than a few characters on the mobile idle RPG game Valor Legends. The grind never stopped for Vanille on her quest to become a Filipino voice actor in the international scene.  
In 2020, she managed to play Kokeko in Lil Wild by Singapore-based studio Mediacorp. In Lil Wild, Vanille plays a sassy young otter who is a social media superstar. This show made for kids is actually available on Philippine Netflix today.  
Later on, she managed to star in PBS Kids series Jelly, Ben, and Pogo in 2021. The series follows the story of Filipino siblings and their friend Pogo. While East Asian representation is common in Western shows, Southeast Asians and Filipinos in general get less of the spotlight. Jelly is a role that Vanille says she enjoyed playing a lot and is very close to her heart.  
We'll actually be hearing more from Vanille in 2022, with the Japanese psychological horror game Ikai set to release on Steam in March. She'll be playing the main character Naoko, who is a priestess trying to expel the evil and the horrors from her village. The game's looking to be full of jumpscares and sweaty moments all around for the players.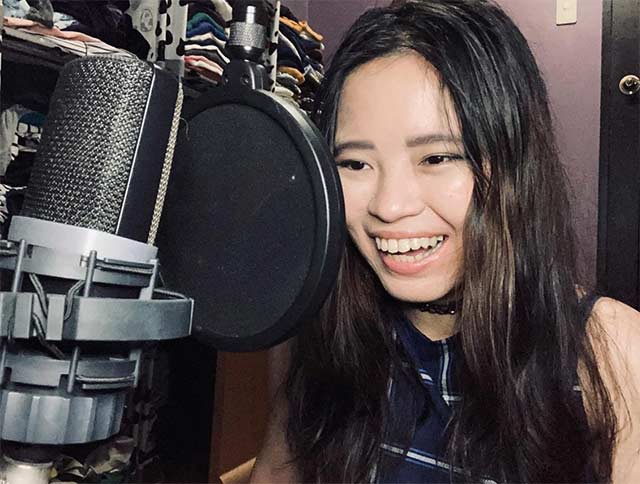 Vanille Velasquez may be a small girl but her larger-than-life voice, personality, and talent are testament to her much deserved time in the spotlight today. With Riot's style of slowly adding in bits and pieces of lore throughout the years with their games, we'll definitely be hearing a lot more from Vanille's Neon and Zeri in the future. 
"When I was trying to create the Neon in my head, I really just wanted her to be me. I didn't want stereotypes. Just me. So if you think about it, Neon is actually conyo since she mixes both Tagalog and English." 
We can't wait to see—and hear—more from her in the international voice acting scene in the years to come.