Lifestyle
10 Places in UP Diliman Where You Can Get Meals Under P100
Food that's delicious, good on savings, and made with love!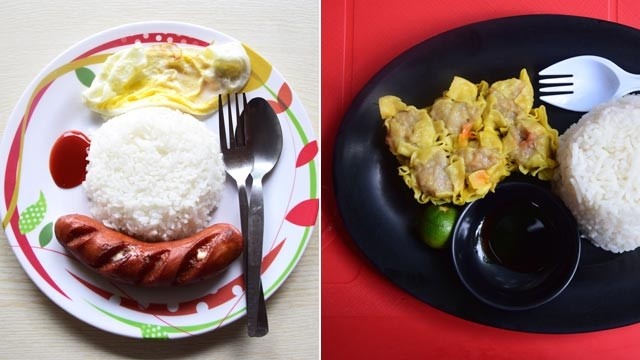 IMAGE Chloe Ramirez
Being a student can be tough on the savings sometimes—especially when you have plates to finish, productions to shoot, or theses to bind (HUHUHUHU). Of course, this is on top of your daily commute and food expenses. That's why we came up with a list of well-known and well-loved kiosks and restaurants inside the University of the Philippines-Diliman campus that will tickle your taste buds without burning holes in your pockets!
Mang Larry's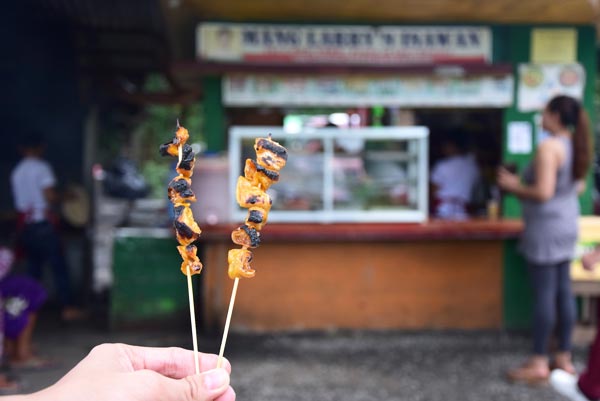 ADVERTISEMENT - CONTINUE READING BELOW
First of all, this is Mang Larry's Isawan. Costing around five pesos per stick, this kiosk right in front of Ilang Ilang Residence Hall is a go-to place for iskos and iskas ready for merienda. Definitely the best ulam in town! Teehee!
Rodic's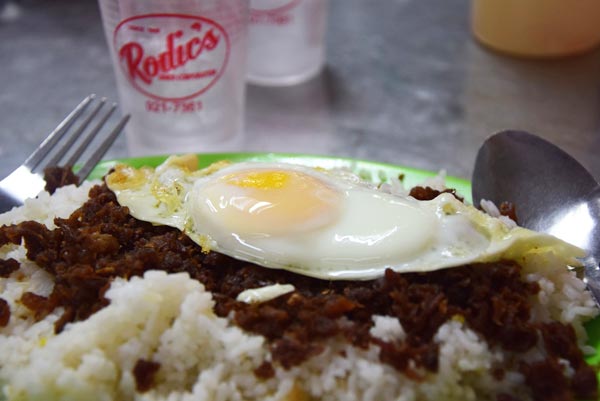 The Shopping Center is home to many a stall, diverse in their nature. Students usually come here to have papers printed, photocopied, or bound. Some come for school supplies, others for a manicure. The Shopping Center has everything! Including Rodic's. Here, you find arguably the most iconic tapa in the area for just P85. Add some suka and you're good to go!
ADVERTISEMENT - CONTINUE READING BELOW
Lutong Bahay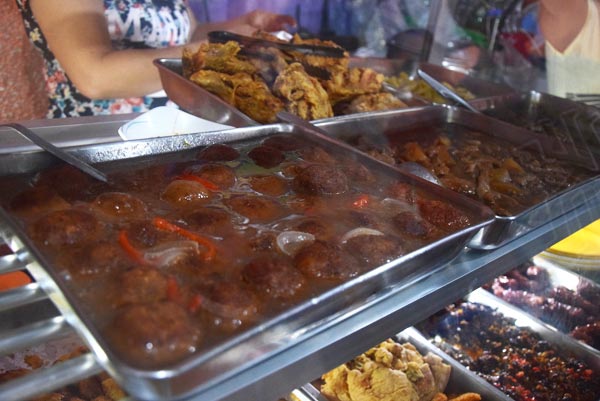 One of the favorites of many students in Area 2 is Lutong Bahay. Ranging from P33 to P100, the food here is made with love, and is served fresh and hot, giving you a taste of home, hence the name.
University Food Service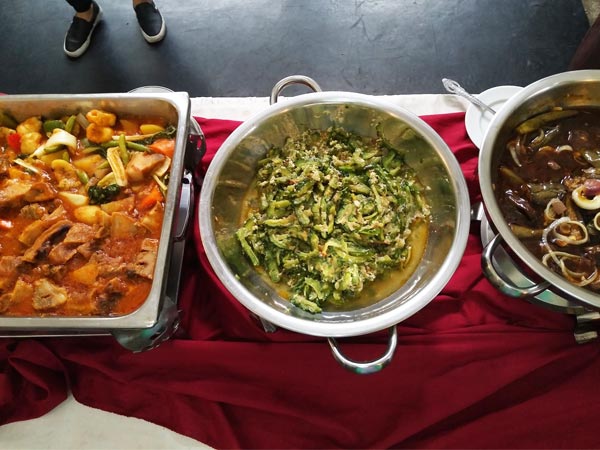 ADVERTISEMENT - CONTINUE READING BELOW
If you're looking for a good deal, you might want to pass by the College of Law and check out their canteen. Here, they have a promo that will knock your socks off! Two viands and a cup of rice for P95? It's great when you're on budget because the meal's gonna leave you and your stomach feeling happy and content!
Snack Shack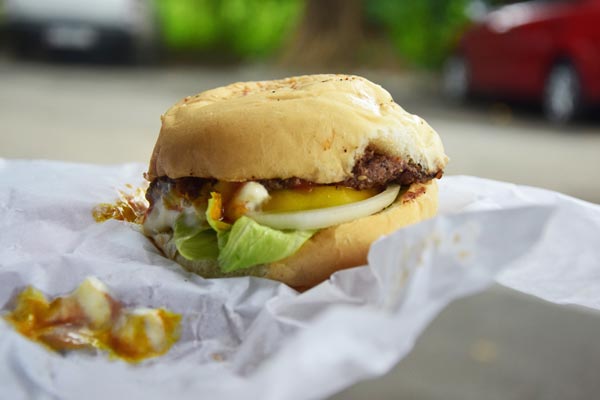 ADVERTISEMENT - CONTINUE READING BELOW
Craving for some burgers? Snack Shack, also in Area 2, is the place to visit then! Most of their burgers cost a little over a hundred, but their quarter pounders will cost you P80, and will definitely wash away all traces of hunger. The burgers are cooked as they're ordered, so there is some waiting time, but this just proves that your burger will be crazy hot and fresh!
Arki Vickie's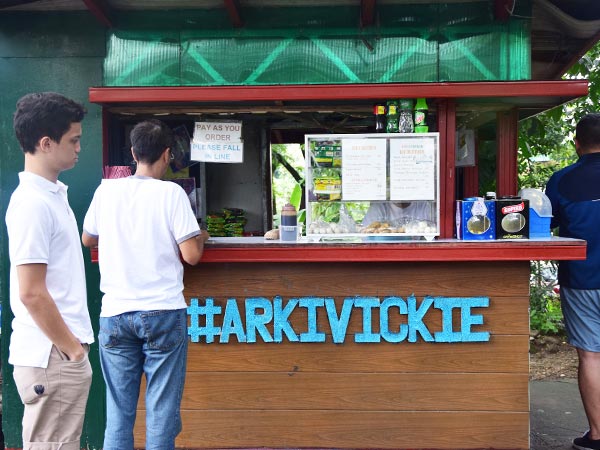 ADVERTISEMENT - CONTINUE READING BELOW
Appropriately located in the College of Architecture, Arki Vickie's is famous all around campus for their pandan tea, or as we like to call it, pantea. This is nothing like you've ever tasted. It is deliciously sweet, and will cost you P30. Plus, their burgers are cheap and satisfying, too!
Mang Fred's
The kiosks and stalls in UP do have their signatures. In Mang Fred's kiosk near the College of Mass Communication and the College of Music, their specialty is none other than kwek kwek. If you haven't been to Mang Fred's, then you haven't tasted the tastiest kwek kwek on campus (that's what the Maskom and Music students say anyway. Teehee!)!  
Ate Carms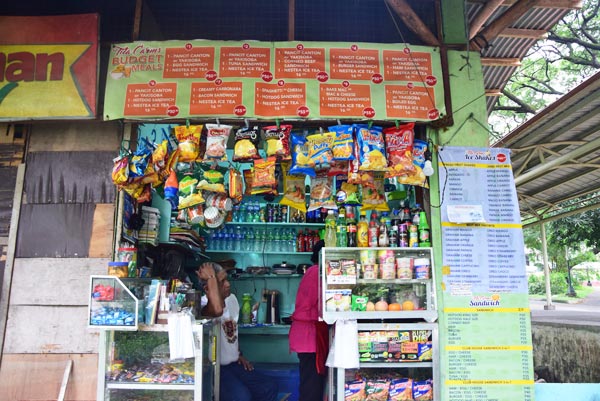 ADVERTISEMENT - CONTINUE READING BELOW
From the AS Steps (or Palma Hall), one can catch sight of the Main Library, and before entering, you'll pass by a bunch of kiosks flocked to by students during their break. If you come often enough, Ate Carms will great you with a huge smile on her face as she asks you about studies, your love life, and what you want for merienda. She makes a variety of shakes, perfect to quench your thirst after a tiring day.
Tapsilou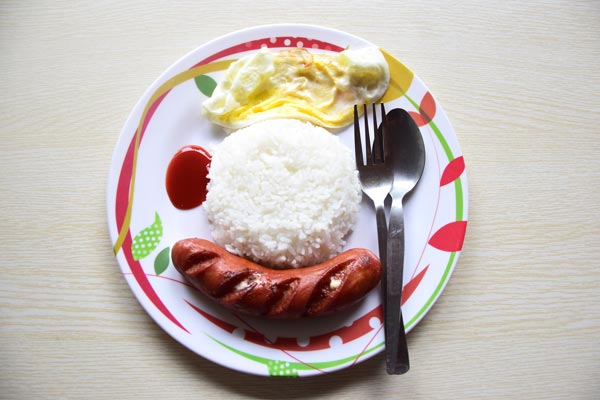 ADVERTISEMENT - CONTINUE READING BELOW
Another place that sells pretty good Filipino food is Tapsilou. This gem is located in Area 2, and serves anything from tapsilog to baconsilog. They serve everything with a big cup of rice, making sure you don't leave unsatisfied.
Iskomai x Iskorambol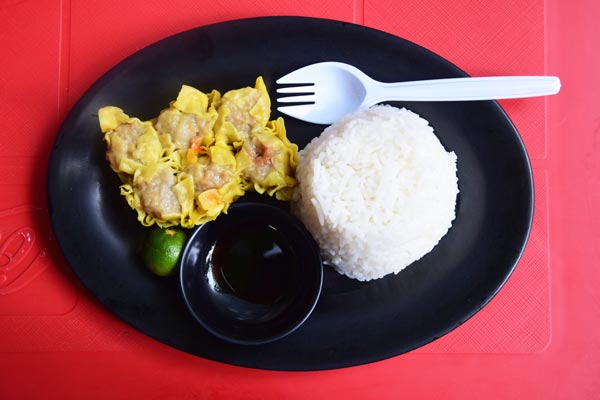 Of course our list won't be complete without some siomai with rice mix. Iskomai and Iskorambol are right beside each other in Area 2, and after having rice meals that range from P35-40, you can have some iskorambol for dessert! Convenience and affordability rolled into one!
ADVERTISEMENT - CONTINUE READING BELOW
Now, our list may be done, but there's one place that is ultra special to every UP student's heart, and that is CASAA. The fire that hit the building rendered it a goner, and although ash is all that is standing on this land now, CASAA is and always will be the second home of many an isko and iska. Now, a makeshift CASAA can be found in the Zoology building, giving it a new name: Cazoo. Bless this!
ADVERTISEMENT - CONTINUE READING BELOW
Where do you find satisfying and affordable meals in YOUR campus? Tell us in the comments or via Twitter @candymagdotcom. We always love hearing from you. :)
Featuring Brown, Choco, and Cony!
Coffee is life, pero minsan, kailangan talagang mag tipid-tpid 'pag may time.
Aside from electricity and water, here are some essential subscription services you can divide among you and your dormmates.
#TalaNation on a different level!
Showing vulnerability doesn't make you less independent.
I was young, supposedly halfway through my first college degree, working several side hustles to pay the bills with zero savings.
You don't have to splurge a lot on an expensive model for its high-quality camera to get started with vlogging.
Straight from Lana Condor and Noah Centineo, no biggie!
Just like in your darkest times, your college friends were there with you during the best days of your life.
Pasig City government aims to allow more scholars to have free tuition and higher incentives.