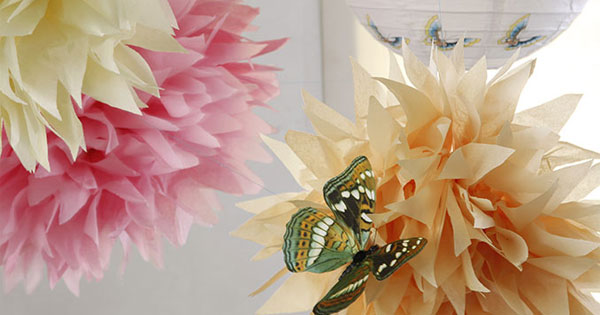 When decorating the home, you may choose to leave the ceiling bare and empty or you can liven it up to achieve a festive look. Consider having Christmas lights, colorful buntings orbanderitas, and even colorful paper lanterns.
Materials:
8 20" x 30" sheets of Japanese paper per flower
Floral wire (available at craft shops)
Scissors
How-to:
Layer eight sheets of Japanese paper together
Make an accordion with 1 1/2-inch folds, starting from the bottom working towards the top
For the full instructions on how to make the rosettes, head over to RealLiving.com.ph!