Founded in 2009, Treston International College is one of the educational institutions you'll find at the University Parkway District of Taguig City's Bonifacio Global City. Although it hasn't even been 15 years since their establishment, they have already produced several batches of young professionals in different areas of specialization. With their holistic curriculum and international accreditations, students are guaranteed to receive only the best training as they prepare for their future. 
Thinking of being a Golden Lion yourself? Here's everything you need to know before applying to Treston International College: 
History of Treston International College 
Treston International College was established in July 2009 as a private institution with offerings for senior high school and college levels. The college's main goal is to provide passionate students with professional international education at an affordable price. Likewise, they also aim to make education more accessible by allowing certain individuals to complete their studies through the Home Study Program. 
Apart from accessibility, Treston International College also upholds its Latin Credo DUC IN OMNIA, which translates to "To Lead In All Things" in English. The seven core values aligned under this mission also spell out the school's name: Transformation, Respect, Excellence, Self-Leadership, Teamwork, Optimism, and Nurture. Staying true to this philosophy, Treston International College elevates its course offerings with industry-recognized partnerships and state-of-the-art campus facilities. Case in point: The school has been associated with the American Hotel and Lodging Educational Institute, American Culinary Foundation, ICDL Asia, and more multinational bodies. 
ADVERTISEMENT - CONTINUE READING BELOW
Top Courses Treston International College is Known For 
Treston International College pioneered the country's very first Bachelor of Science in Culinary Management program in the Philippines, making them one of the only Filipino schools that specialize in combining Tourism, Hospitality, Culinary Management, Business, and Information Technology. Other than being the main flagship of the school, this program has also been accredited by the American Culinary Federation and the Office of Programs and Standards Development of the Commission on Higher Education. Beyond culinary, the school is also known for its Bachelor of Science in Hospitality Management, a four-year program that already includes a Masters in Hotel and Restaurant Management. Its Tourism Management course also offers a strong Local Internship and International Cultural Exchange Program that enables students to undergo internships and exchange programs with industry giants like Crowne Plaza Austin, Texas USA, Air Juan Aviation, Thunderbird Resort, Philippine Airlines, and New World Hotel. 
How to Apply to Treston International College
If you're an aspiring Golden Lion, you need to first fill out their online application form as part of their admissions process. In the form, you will be asked to submit a digital 2x2 photo, your personal contact details, and your top three course choices. Following the registration, students need to undergo an online assessment and counseling session. While the Treston International College Assessment Test is meant to gauge a student's learning capabilities in different subjects, the entrance exam has been waived until further notice due to the COVID-19 pandemic. This means that aspiring students only need to meet with an in-house counselor, psychometrician, and school head for an interview and counseling session that will help guide their choice of study. From there, students can proceed to an on-site or online registration for the classes under their preferred course. 
How Much Tuition and Other Fees Cost at Treston International College
According to Edukasyon.ph, tuition fees for Treston International College can range from P175,000 to P180,000 depending on one's classes. Treston also offers various scholarships based on skills, needs, and merit: Athletic Scholarship, Financial Assistance Grant, and Entrance Scholarship Grant. 
Famous Alumni From Treston International College
Treston International College has housed some of the country's brightest minds and biggest personalities today. For example, actress Alexa Ilacad actually just recently graduated from Treston International College in 2021 with a BSBA degree in Marketing Management. Diana Mackey was actually Alexa's batchmate as well, but the former took up Tourism Management instead. Fun fact: Besides being proud Golden Lions, these two ladies are also both Pinoy Big Brother alumni!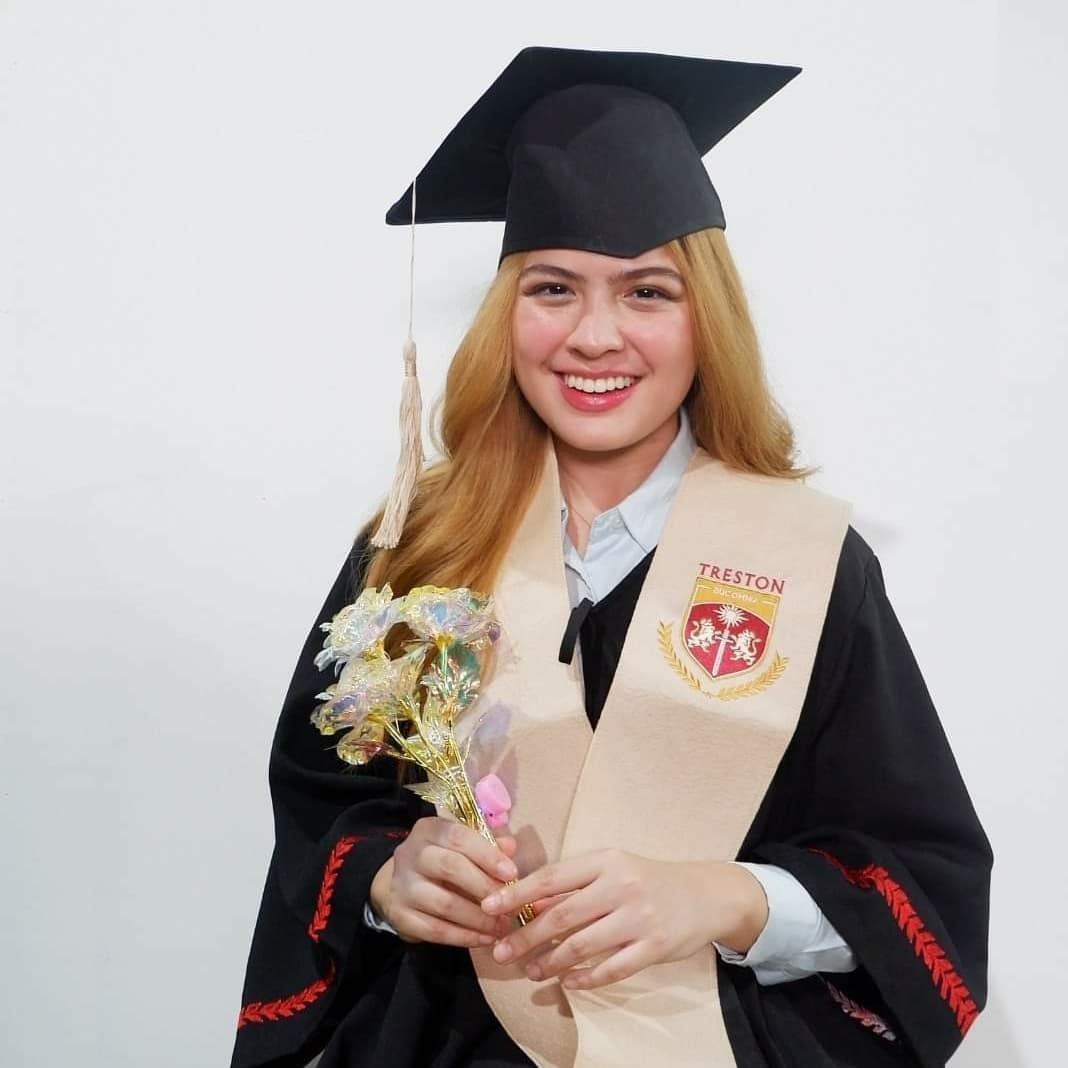 Showbiz aside, Treston International College has also trained Atty. Nico B. Vaderrama  CPA, MPM, ESQ, Solaire Resort & Casino Commis Claire Pacaro, Spuntino PH CEO Denise Bobier, and 1st District Ilocos Sur Provincial Board Member Maria Mikaela Karita Singson-Mendoza. 
ADVERTISEMENT - CONTINUE READING BELOW
READ MORE: 
4 PH Universities Make It to Global List of Best Schools for Employability
Top 7 Universities in the Philippines Based on World Rankings
These 15 Universities in the PH Are Considered Among Asia's Best
UP Remains as Country's Top University in Recent Ranking of Asian Universities