Lifestyle
Travel Tip: The Power of Just Asking Nicely
Want better deals while traveling? There?s no harm in asking for them.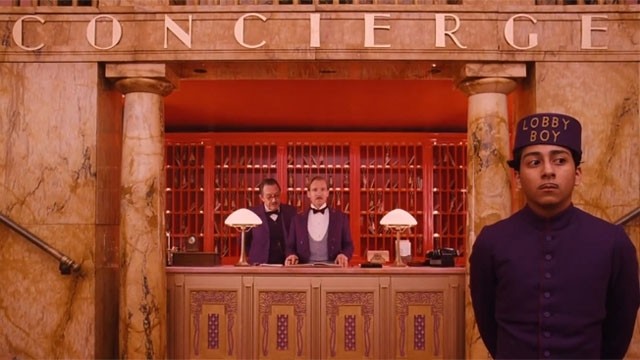 Fox Searchlight Pictures
When we travel, especially when we are on a budget, we try to get the best deals and choose the most affordable rooms and flights. Although, of course, we want topnotch accommodations and services, we need to be practical and work with what we have. But did you know that you can sometimes get good things for free if you just ask for them? With so many things costing money, these sweet freebies can definitely go a long way in making your trip even better. Here are a few things you can get while you travel by simply asking nicely.

Planning a trip soon? Click here for hotel on TravelBook.ph
Room Upgrade*
It may not work all the time, but sometimes you can get a room upgrade for free. If the resort you are checking into isn't fully booked and they have a lot of extra rooms (rooms that are of higher value than your own room), you can try asking for an upgrade. If it's possible, they might give it to you. This also works if you're celebrating a special occasion with a loved one such as your anniversary. If you call ahead to make preparations and mention it, they might upgrade you to a nicer suite.

*This can also be applicable for seat upgrades on flights.

Free WiFi
Most hotels these days offer WiFi, but it's not always free and it can be expensive. At some hotels, they offer complimentary WiFi in rooms; you just need to ask about it. Complimentary WiFi is often available for a limited time or number of minutes only, but it's still free. You can also ask about a business center if they have one, where you can use the computer and Internet for free. You may not have the access in your room, but at least in this case, if you absolutely need to be connected, you don't need to pay an additional fee.


More Snacks
If you are on a particularly long flight or a long-haul flight, some airlines offer complimentary snacks like pretzels or nuts. Once they have served everyone, you can politely ask a flight attendant if they have extras. If they do, most of the time, they offer it to you. You'll have better luck at this at night when most passengers pass on snacks.
Planning a trip soon? Click here for hotel on TravelBook.ph
Read the full article, Travel Tip: The Power of Just Asking Nicely, on TravelBook.ph.
\\\\\\\\\\\\\\\\\\\\\\\\\\\\\\\\\\\\\\\\\\\\\\\\\\\\\\\\\\\\\\\\\\
Get the latest updates from candy!
subscribe to our newsletter!
////////////////////////////////////////////////////////////////
You know you'll regret it.
You don't even have to leave the house!
From digital art to photography to mixed media, Filipino artists show that creativity is never lost in our people.
Skip a makeup step with these beauty goodies!
Take pretty notes and study effectively with these tips!
Wait for a love like this. A love that is good to you, for you.
Are you up for this challenge?
Can't wait to see the actual gowns!