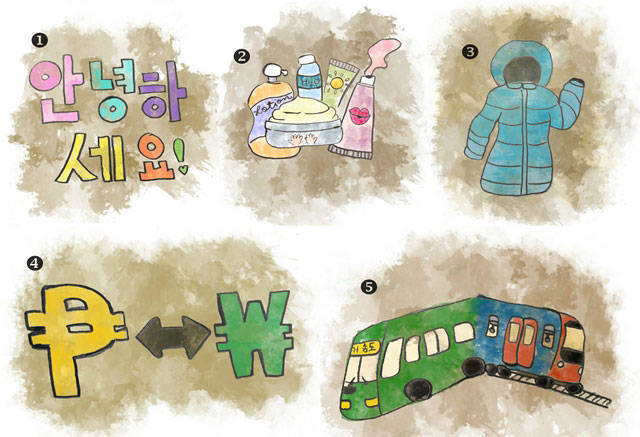 Things you need to know:
Learn basic Korean phrases. Most Koreans still don't speak English. The most useful phrases you'll need are: "Hello" – 안녕하세요 (an-nyeong-ha-se-yo); "Thank you" – 감사합니다 (gam-sa-ham-ni-da); and of course "How much is it?" – 얼마에요? (eol-ma-ye-yo)
Take care of your skin. Most seasons and heaters will dry your skin. Hydrate yourself and apply moisturizer, lotion, and lip balm every day. Petroleum jelly mixed with lotion is perfect before bedtime. If you're staying for a long time, a mini-humidifier near your bed will avoid dry skin and throat in the morning.
Invest in a down jacket. This fluffy, marshmallow-looking jacket is light yet warm. From chilly autumn to harsh winter days, this is your new best friend.
Do your math. Currently, ₱1 is roughly ₩25. TIP: The smallest Korean bill ₩1000 is around ₱40. You can base everything from that.
Commute like a pro. Most attractions are near to each other so just take the public transportation. Buying a "POP Card" from Korean convenient stores will save you money.
Click on the gallery link below to see Caitlin's adventures in Korea!
ADVERTISEMENT - CONTINUE READING BELOW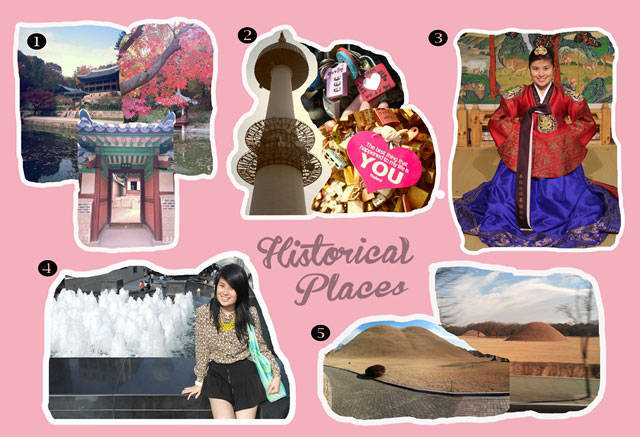 ADVERTISEMENT - CONTINUE READING BELOW