Whatcha Thinkin' 'Bout?
First, think of a theme. This might be a little tricky. Not because there aren't any good ones, but because there are way too many of them. Are you going girly? Are you going grunge? Are you going both? Think about it, and think hard, because your theme dictates how your whole party's going to be. (No presh, though.)
ADVERTISEMENT - CONTINUE READING BELOW
HOT TIP: If you're having a hard time picking a theme, just recall your favorite part of the '90s!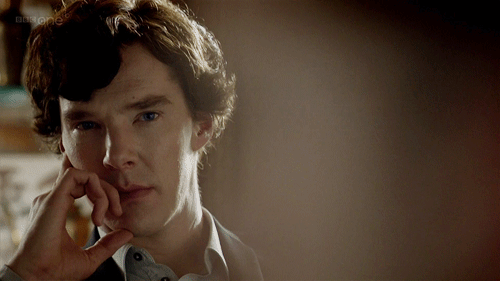 via narcolepticdragon.tumblr.com
ADVERTISEMENT - CONTINUE READING BELOW
Whatcha Wearin'?
When choosing your #OOTN, stick to the theme (or not, it's a free country) for plus points and to really get into the '90s spirit. If your theme is girly, pull everything pink and sparkly out of your closet (and don't ever listen to anyone who tells you fuzzy bunny slippers are lame). If it's grunge, channel that back-to-black gangsta fashion icon in you, but go easy on the hardware since you will be sleeping in your clothes.
ADVERTISEMENT - CONTINUE READING BELOW
HOT TIP: Need insta inspo? Raid Pinterest boards, look through old pictures, and use '90s movies as your lookbook!
Whatcha Eatin'?
Popcorn, pizza, and chips are classics, but go the extra mile and DIY your midnight snacks! BuzzFeed shares 33 genius three-ingredient recipes that are so simple and yummy, they could easily be the highlight of your night. (Who knew eggs, flour, and Nutella could make such delish brownies?) For the 90's twist, give your munchies '90s inspired names!
ADVERTISEMENT - CONTINUE READING BELOW
HOT TIP: Want diet-friendly options? Here are 100 healthy snacks you can try!
Whatcha Listenin' To?
Blow off the dust on your old cassette tapes (maybe your ate or kuya can lend you theirs?), throw them into your abandoned boom boxes, and have the best dance party of your life! Okay, maybe you can just download playlists online, but if you still have those Spice Girls and Backstreet Boys albums hidden somewhere in your room, what's stopping you?
ADVERTISEMENT - CONTINUE READING BELOW
SPIN:
"What A Girl Wants" by Christina Aguilera
"Vogue" by Madonna
"Baby One More Time" by Britney Spears
HOT TIP: To get you started on your music hunt, here's an 8tracks playlist that will totes get you inspired!
Whatcha Watchin'?
There's no better time to have a '90s chick flick marathon than at a '90s slumber party. Let those Tom Hanks, Meg Ryan, Julia Roberts, and Hugh Grant movies stream through your computer or TV screen, and the tears stream down your face (no judging!).
ADVERTISEMENT - CONTINUE READING BELOW
OUR TOP TEN PICKS (in no particular order):
10 Things I Hate About You (We can't take our eyes off of Heath!)
You've Got Mail (Or should we say, You've Got iMessage?)
Armageddon (Major cryfest! Stack up on Kleenex for good measure.)
The Parent Trap (Because one Lindsay isn't enough.)
Clueless (Us not including this on our list? As if!)
Romy and Michelle's High School Reunion (Yup, it's Phoebe.)
Notting Hill (Because Hugh Grant. No further explanation needed.)
Sleepless in Seattle (*flies to the Empire State Building on a search for love*)
My Best Friend's Wedding (Another feels-inducing movie. Just buy the whole Kleenex company so you can weep with Julia Roberts in peace.)
Forrest Gump (Watch, Candy girls, watch!)
HOT TIP: Not in the mood for movies? The answer: six hilarious best friends who live in New York. FRIENDS, anyone?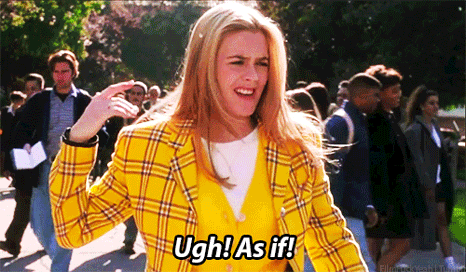 via floralandfangirl.tumblr.com
ADVERTISEMENT - CONTINUE READING BELOW
Whatcha Doin'?
If you're not too busy ugly crying over the movies we suggested, there are tons of other stuff you could do that will bring in the nostalgia. Play the classic Truth or Dare or Have You Ever, prank call someone, give your friends makeovers (don't forget to stick to '90s makeup), make jewelry (or loom bracelets if you want to be a little updated), or even play dress up. Trust us, there won''t be a shortage of fun things to do and memories to look back on.
HOT TIP: Unplug! The word "Twitter" wasn't in anyone's vocabulary back then, so it'd do you well to stay away from it for the night.
ADVERTISEMENT - CONTINUE READING BELOW
Now you're all set to throw the best 90's slumber party in history! But even while you're planning it down to the last detail, remember that the most important thing is to have fun. And don't forget to invite us, okay?