Lifestyle
This Is Why You Hate Seeing Yourself on Camera
Science schools us again with this weird phenomenon.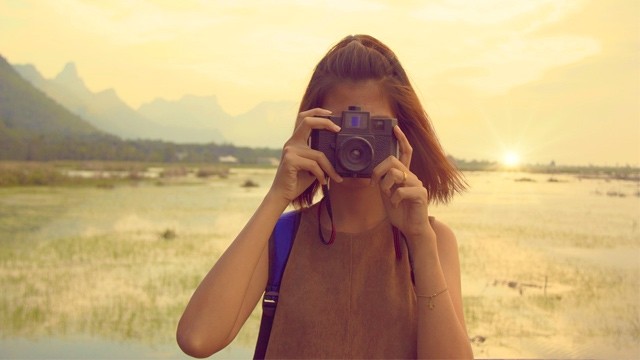 IMAGE Pexels.com
Most people hate seeing themselves on video. Believe it or not, even actors feel that way when they see themselves on screen. They often cringe and be over critical with every scene they have. Take it from Johnny Depp who chose not to watch any of his own movies saying, "I don't like watching myself" in his interview with David Letterman. Guess he never watched a majority of Tim Burton's amazing films.
Your brain actually registers information as fast as it could, which is good in life or death situations. But with its speed, it doesn't get all the information right or perfect. Our brain uses shortcuts when processing information by pulling out previous experiences and memories from the past—meaning, we only see the world the way we expected it to be, developing our own personal biases.
Our biases dictate the way we make decisions and our behavior. And some of our biases make us hate ourselves! We always want to be right. So if you think you felt awkward on camera, you'll look for evidence of that awkwardness when you see the video. Even when you're actually great and fun, you'll ignore all those things and only notice the little mistakes you did.
ADVERTISEMENT - CONTINUE READING BELOW
Another reason that science presents us with is the familiarity principle. This means that we only prefer and trust things, products, and people familiar to us. That's why you want to be in front of the camera in the first place—because the most familiar person to you is you! 
But why is it that when we see the footage, we get a lot of cringe-worthy moments?
Researchers at the University of Wisconsin, Milwaukee found in their study that people have only been exposed to themselves by their reflection. But your reflection is not your real face, it's a mirror image of yourself. Mind blowing as it is, this is the reason why you often cringe when you see yourself on video. Because the image you prefer and are most familiar with is actually just a reflection. The person who looks like you in the video is your actual image IRL. This is also what the world actually sees. (via wistia.com)
ADVERTISEMENT - CONTINUE READING BELOW
What do you think, Candy Girls? Share your thoughts with us in the comments!
Truth is, you don't need to spend a lot to achieve the feed of your dreams or build your portfolio.
Now's your chance to give back.
What's 'savings?' We only know 'merch.'
Feel good by smelling good, without shelling out a big chunk of your allowance!
Ward of the bad juju with the auspicious color red and the happy mouse.
Geraldine is part of Candy Rookies 2020, a group of influential and aspirational college students handpicked to represent #GenerationCandy in the year to come.
Looking to sport the long-haired look?
It's actually not an either-or situation.
Here's a list of amazing, albeit fictional, personalities from another world that inspire us to be our authentic selves.
I will have to say that it is by far one the best decisions I have made in my whole life.