Lifestyle
This Is What Your Handwriting Says About You
Take out a pen and a piece of paper!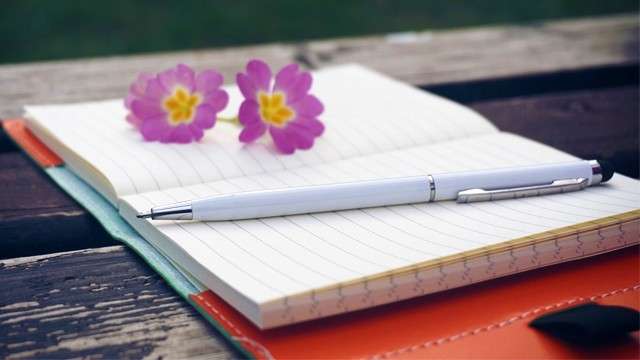 IMAGE Pixabay.com
It's amazing how a simple scribble on a piece of paper can reveal some part of your personality to people—especially graphologists. Graphologists are the ones who study and analyze the patterns of people's handwritings to identify the writer's emotions, psychological state, and his or her personality. 
So try taking out a pen and a piece of paper and write a sentence. Let's see what your handwriting says about you! (via pens.com)
The spacing between your words can show how you feel in a crowd.
Narrow Spaces: You don't want to be alone and you tend to crowd people or be intrusive.
Wide Spaces: You get overwhelmed by crowds and you value the feeling of freedom.
Slanting your letters can tell your work style.
Slanting to the right: You love being with people and are open to new experiences.
Slanting to the left: You keep to yourself and would always want to work behind the scenes.
Your openness to people can also be seen in your Os.
Open 'o': You are social and tend to be really talkative. You can often express your feelings.
ADVERTISEMENT - CONTINUE READING BELOW
Closed 'o': You tend to be a private person and don't really share your feelings.
Your Es can show how you feel about other people.
Wide 'e' loops: You're open minded and welcome anything that's new.
Narrow 'e' loops: You're not easily swayed by people because you tend to be skeptical of them.
Try to write your signature!
Legible: You're confident and comfortable in your own skin.
Not Legible: You tend to be very private, hard to read, and understand.
What do you think, Candy Girls? Share your thoughts with us in the comments!
How much should we rely on them to capture our personalities?
Guys, it wouldn't hurt to add a twist to your go-to look!
Shop with an advocacy in mind!
Is IF advisable for a college student's busy lifestyle?
"Planado na, booked na ang trips."
Share your routines, too!
The next Miss Universe Philippines is said to receive the biggest cash prize in the history of Philippine pageantry.
While there is still a long way to go, it's become so much easier to find like-minded people who share the same cause.
It's a game for those who love to play around and break the rules.
Truth is, you don't need to spend a lot to achieve the feed of your dreams or build your portfolio.
Now's your chance to give back.