It's no secret that we're such huge fans of Descendants of the Sun actress Song Hye Kyo. Aside from her flawless acting, she's also famous for her poreless skin and her slim figure. A lot of people have even tagged her as immortal because it's like she doesn't age at all.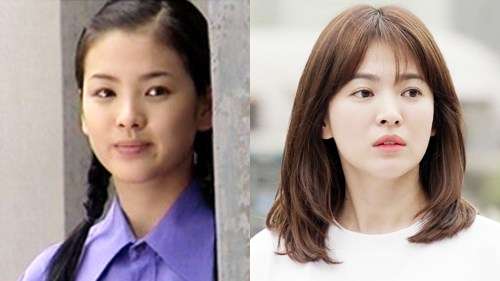 See? She basically looks the same from when she appeared on First Love in 1996 and when she starred on DotS last year! Her secret?
ADVERTISEMENT - CONTINUE READING BELOW
According to Shape Singapore, the actress eats tomatoes, berries, eggs, dark chocolate, tuna, and green, leafy vegetables. Her food of choice includes those that are rich in antioxidants and those that slow down the effects of skin damage that we get from being under the sun or from being constantly exposed to harmful chemicals and radiation. As for the food she avoids, her fans revealed that she avoids eating junk food, soda, and black tea.
To stay fit, the 35-year-old actress does various types of exercise like pilates, yoga, spinning, and kickboxing. But her favorite part, according to her, are the 20-minute stretches she does before and after her workouts.
Whew! That's why she looks sooo young and radiant! We're definitely taking notes, you guys.