Lifestyle
This is How People Spend Valentine's Day Across the Globe
If you're single this Valentine's Day, you may want to visit Finland and Estonia.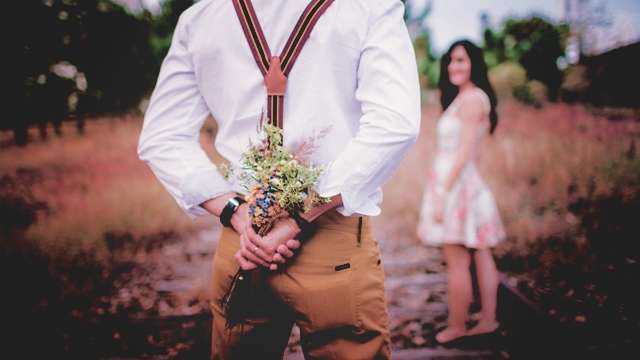 IMAGE pexels.com
Love is a universal language and Valentine's Day is celebrated by people all over the world. This special occasion is the greatest time for people profess their love, give value to a special person, or just plainly appreciate a loved one. But for each country, they have their own versions and traditions on Valentine's Day. We're listing down the ones that we find so different. Here are wonderful traditions of how other countries from across the globe celebrate the day of hearts. 
Finland and Estonia
There's no such thing as Singles Awareness Day or SAD in Finland or Estonia. Because their Valentine's Day is actually Friends Day. It's more about remembering your friends and give gifts to express the person's value. In Estonia, single people ride the "love bus" for a chance to find love. (via www.rd.com)
ADVERTISEMENT - CONTINUE READING BELOW
Denmark
In Denmark, they exchange pressed white flowers called snowdrops and swap poems. And on the day itself, girls receive an intricately cut paper called gaekkebrev which is a "joking letter" that contains a funny poem or rhyme and signed anonymously with dots. If the girl guessed right on who sent her a gaekkebrev, she gets a chocolate egg during Easter time that year. (via stvalentines.net)
ADVERTISEMENT - CONTINUE READING BELOW
Japan
In Japan, Valentine's Day is a lady's choice. It's the girls who give Valentine's chocolates and each chocolate they give signified different relationships like a giri-choko, which is literally translated to "obligation chocolate" are given to men that they have no romantic interest with. And a level lower to giri-choko—if friendzoning guys aren't enough—is Cho-giri choko, which is and "ultra-obligatory" kind of chocolate. It is often cheaper and are reserved for the guys that the woman who give it to isn't fond of.
ADVERTISEMENT - CONTINUE READING BELOW
But the honmei choko is the best kind of chocolate that means "favorite or true feeling chocolate" that is often given to boyfriends, lovers or husbands. This is the perfect day for girls confess their love for their crushes and come "White Day" the guys who received chocolates give their answer to the girls by presenting them gifts and chocolates that are two to three times more valuable. (via todayifoundout.com)
ADVERTISEMENT - CONTINUE READING BELOW
South Africa
In South Africa, girls literally wear their hearts on their sleeves. The reason is because they pin the name of the one they love on the sleeves of their shirts to show/confess their love. (via travelblog.viator.com)
Taiwan
In Taiwan men are expected to give a bouquet of flowers to the one they love. According to their tradition, the color and number represent an important message where red roses mean "an only love," 99 roses means "love forever," and 108 roses mean "Will you marry me?" What a sweet way to propose! (via internationalteflacademy.com)
ADVERTISEMENT - CONTINUE READING BELOW
Which Valentine's Day tradition was your favorite Candy Girls? Share your thoughts with us in the comments!
By 2020, aspiring shoemakers will be able to take TESDA-certified training programs in shoe technology!
Wondering what to expect for the competition on Sunday?
Put these movies on, catch these inspiring quotes, and remind yourself that you deserve to be loved and to grow, with or without your S.O.
For instance, UP MBS welcomes students from any university, college graduates, and even professionals!
From the master crammer to the sleeping beauty.
Do you thrive on working late nights and dread waking up early to get to school?
The student-artist talks about how he got started on portraiture and food art, his most memorable piece, and his advice to fellow student-artists.
For the third time, University of Sto. Tomas ranked first in an independent survey on the best psychology schools in the country.
"Psychology major ka? Sige nga, can you read my mind?"
Before you commit to your first ink, you might want to consider these things first.