Lifestyle
Yikes! ICYDK, These Things Can Add to Anxiety and Stress
Blaming yourself, expecting the worst, and more!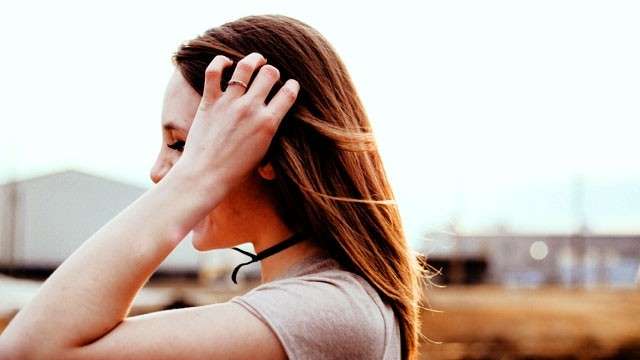 IMAGE Unsplash
Being in a stressful situation or having an anxiety attack is already hard in itself, so make a conscious effort to keep yourself from thinking these things:
Thinking without a middle ground.
The problem with this kind of thinking is you're programmed to think that you're either successful or a total failure—there's nothing in between. 
Negative generalization.
Just because one negative experience happened to you, doesn't mean that it will remain that way forever. If you made a fool out of yourself during recitations, don't assume the same thing will happen to you the next time.
Focusing on the negative.
You slayed your exam and got an almost perfect score, but you spend your day racking your brain why you hadn't gotten that one question right. Why even?
Not counting the positive.
Instead of being grateful for the praises you got for delivering a lit presentation, you find reasons why you don't really deserve the applause.
Making assumptions based on how you feel.
You think a friend's being fake because of the way she handed you the reading materials? Unless you have actual evidence, you've got to stop making these assumptions.
ADVERTISEMENT - CONTINUE READING BELOW
Expecting the worst.
Nothing fuels anxiety like thinking of the worst thing that could possibly happen, like imagining your thesis get soaked in water on submission day.
Thinking lowly of yourself.
Whenever you don't succeed at something, you're quick to call yourself names, like "failure," "loser," or "stupid." The funny thing is, you don't do this to other people, so why do it to yourself?
Blaming yourself.
Has there been a time when someone lost a wallet or a phone and you feel that you were somehow at fault for letting it happen? You think up ways on how you could've prevented it from happening, leaving you anxious and guilty for something you didn't have control over in the first place.
Source: helpguide.org
When was the last time you encountered any of these things?
Many of our favorite K-drama actors right now actually started out as idols!
Thailand rethinks its elephant strategy.
Who else wants a basket full of mojos?
We're hoping to see more of these in different LGUs!
Sometimes, no matter how hard you try, some people just won't vibe with you, and that's totally fine.
Have you tried the #ComeAroundMeChallenge?
The cheerleading docu-series is a phenomenon.
A lot of them are dirtier than a toilet seat.
The kind of wholesome content we all love to see.