Lifestyle
Things To Try This Sem Break
Finally it's the break that all students are excited about. Don't know what to do this semester break? Here are 4 things you should check out.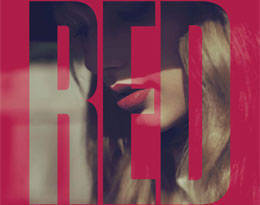 photo courtesy of MCA Music
Taylor Swift's Red
Who doesn't love Taylor Swift? Well to all Swifties out there, she's releasing her new album called RED. From her carrier single, "Red" to hits like "Never Ever Getting Back Together," this album will surely touch every girl's heart.
Lauren Conrad's Beauty
To all teenagers who just want to stay at home with a good book to read, get ready for this. Lauren Conrad has finally released yet another book called Beauty. This reality-star-turned-fashion-designer gives tips on how to maximize your beauty potential. Hang in there, Candy Girls. Lauren is here to save your beauty crisis!
Paranormal Activity 4
Want to hang out with your friends and watch a good movie? Well here's a fun and spooky idea. Paranormal Activity 4 will finally be out this November! The fourth installment of this popular franchise according to teen stars, Kylie and Kendall Jenner is "the scariest by far." Perfect for Halloween, right?
The Mall
Want new clothes for the next semester but you don't have the budget? Worry no more because themall.ph is having their Pre-Holiday Flash SALE. Yes you read it right! Up to 50% off in selected items from October 15 to November 15.
What new things are you discovering this sem break? Share them with us in the comment box below!
Many of our favorite K-drama actors right now actually started out as idols!
Thailand rethinks its elephant strategy.
Who else wants a basket full of mojos?
We're hoping to see more of these in different LGUs!
Sometimes, no matter how hard you try, some people just won't vibe with you, and that's totally fine.
Have you tried the #ComeAroundMeChallenge?
The cheerleading docu-series is a phenomenon.
A lot of them are dirtier than a toilet seat.
The kind of wholesome content we all love to see.