Lifestyle
Things to Do in La Union Besides Surfing
Visit La Union even if you?re scared of huge waves.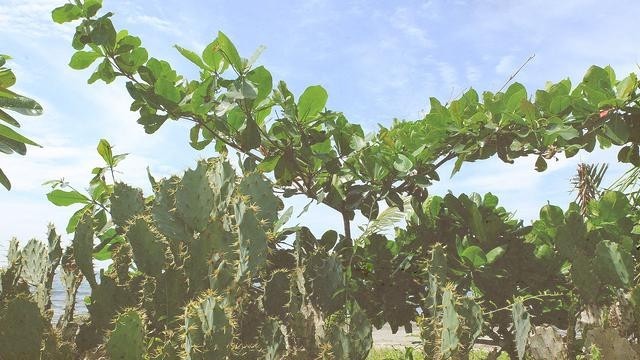 IMAGE Macy Alcaraz
The first thing that comes to my mind whenever I hear "La Union" is surfing. But not too long ago, I realized that's not even half of what you can do in this awesome province. Here are 5 other amazing things you can do to make the most of your adventure in La Union.

1. Yoga
I've always thought that yoga is just a piece of cake—"just" stretching your body and all that. Of course, I was proven wrong. There is so much more to yoga than just doing those cool poses: it is also about getting rid of the distractions, the negativities, and having your mind focus on relaxing and finding that inner peace (being someone who thinks a lot, this is actually the most difficult part for me). I learned all this from Aquanimous, a yoga center in La Union. With mat yoga, they told me that after all the stretching, there is actually an allotted time for rest. Aside from the mat yoga, Aquanimous also offers stand-up paddleboarding yoga classes—that's right, imagine doing yoga on a paddleboard floating in the middle of the sea. Pure bliss.

2. Rafting
After a short trek from the cliff diving spot, we went to Tangadan Falls (tangadan means "something to look up to.") It is a popular destination in La Union, with quite a number of people when we got there. One group was composed of students from a university in the province who decided to reward themselves with a relaxing excursion to the falls after surviving their exam week. To save money, I invited them to join me with rafting—and they did. Having a crowd on the raft was so much fun! We all screamed like little kids when the raft approached the base of the falls and the water crashed onto our heads. I'm proud to say that together with the university students, we gave the quote "Work Hard, Party Harder" a whole new meaning.

3. Meet People
Evenings on the beach aren't so bad either. There are huts right outside Flotsam and Jetsam Hostel in San Juan that are the perfect areas for mingling and making new friends. In general, the people living the surf culture are so chill that you can start a conversation with them with just a simple "Hey!" In fact, I was rehearsing lines in my head so I can approach this one person when somebody asked me, "Hey, mind if we join you?" That's how the night became filled with a lot of storytelling, drinking, and bonding, without having to worry about who you are and where you come from. Every night you spend in La Union easily becomes a story worth telling. And rehearsing lines in your head is actually not required.

Looking back at my La Union trip, everything reminded me of some of the things I did when I was still a student of a university—doing some tricky things while maintaining a relaxed mind, experiencing the thrill of jumping into the unknown, rewarding yourself with some time with friends, spending a chunk of my time procrastinating and chilling, and meeting new acquaintances over drinks after a long day. Of course, I wouldn't want to go through university again. But going back to La Union and doing all of those things a second time around? Hell yeah.
ADVERTISEMENT - CONTINUE READING BELOW
Read the full article, 5 Things To Do In La Union Besides Surfing, on TravelBook.ph.
\\\\\\\\\\\\\\\\\\\\\\\\\\\\\\\\\\\\\\\\\\\\\\\\\\\\\\\\\\\\\\\\\\
Get the latest updates from candy!
subscribe to our newsletter!
////////////////////////////////////////////////////////////////
You don't even have to leave the house!
From digital art to photography to mixed media, Filipino artists show that creativity is never lost in our people.
Skip a makeup step with these beauty goodies!
Take pretty notes and study effectively with these tips!
Wait for a love like this. A love that is good to you, for you.
Are you up for this challenge?
Can't wait to see the actual gowns!
The up-and-coming musicians and childhood friends talk about their music, creative process, and why it's important to be woke.