It seems like home decor is on everyone's shopping cart these days, especially now that homeowners have begun to feel the urge and need to revamp their place for more conducive home working spaces. From tiny pieces of furnishings for the study table to reconstructing interiors, most are on board to finding the next affordable piece that perfectly fits their style to add to their space, and we got the perfect store for you!
Tuftsihan Custom Rugs designs custom tufted rugs to your own liking, may it be based on your favorite band, cartoon, or even quote, this store can produce it for you in a jiff! Check out this student-owned store and learn about the advantages and expectations of starting a business this early. 
The inspiration behind starting a business while in college.
Inspirations can be born out of a variety, sometimes atypical, things. For student entrepreneurs Airen Navarro and Kia Delgado, the idea of creating and designing aesthetic rugs originated from a TikTok video and realized from there that it can be turned into a small, yet profitable business. They shared, "We were trying to find something fun gawin at the same time, matutuwa kami makita yung pinaka output. Nakakita kami ng video sa TikTok tapos nagresearch kami and we saw na wala pa masyadong nago-offer ng ganitong products dito. Ayun, nakakita kami ng opportunity."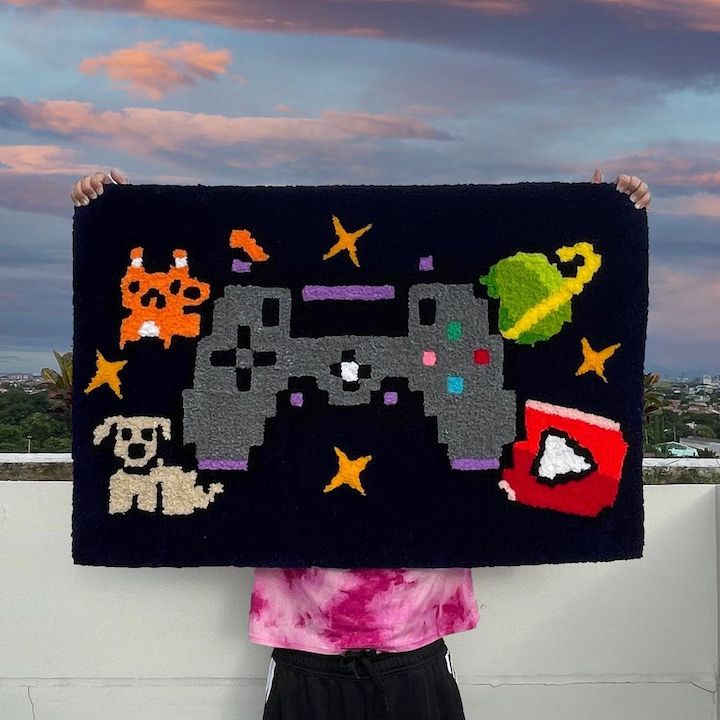 ADVERTISEMENT - CONTINUE READING BELOW
But the motivation to start-up their own business and become a student entrepreneur is from their fellow college students whom they saw thriving and investing this early on."Nakita namin paano sila nagga-grind and nagi-invest ng time and effort para sa business nila. Naisip namin na maybe we can also do that, kaya din namin magkaroon ng ganong drive sa business," they shared. 
They offer rugs that are handmade and handled with care.
The intimate process of creating the custom rugs is what makes Tuftsihan special among the rest, especially the ones sold by big corporations. They shared, "First, we have to finalize the design and its colors with the client. Nagsisimula kami by tracing the design sa cloth namin, gumagamit kami ng projector for that. After tracing, nagsstart na kami mag tuft and in between colors, we make sure na nagttrim kami para mas makita yung different shades." 
They also shared how intricate the final process can be, "gumagamit kami ng dalawang types ng adhesive para sa rug and yung backing. Pinaka last talaga naming ginagawa is yung final shearing nung rug para matanggal namin yung mga sobrang yarns and para mas makita yung details."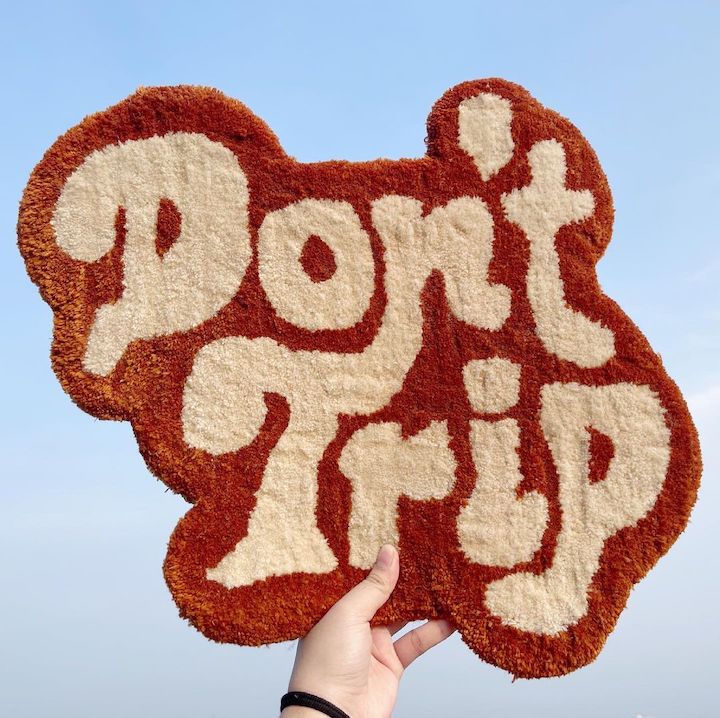 Additionally, the fun part is that customers have the autonomy to decide what kind of design they would like to be made. The products being handmade have assured customers of receiving first-rate quality products from them. They said, "we pay attention to details. So, we think yun yung best quality ng products namin. We make sure that everything is done well. We also value transparency sa clients namin, ini-inform namin sila about sa progress ng orders nila with each process na gagawin namin."
Being a student entrepreneur will always be a continuous learning process.
It is expected that every path to success does not have a one-size-fits-all formula to solve dilemmas along the way. Every day, there will always be a new challenge to overcome; thus, it is important to treat every experience as an opportunity to learn, especially in situations where your roles and duties tangle up.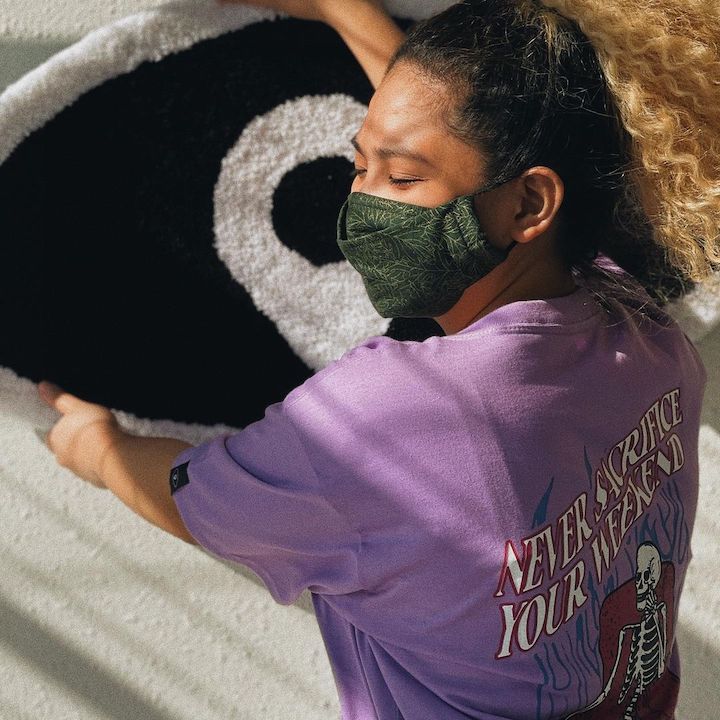 ADVERTISEMENT - CONTINUE READING BELOW
"It's very difficult to manage your time and priorities lalo na we're still in college. But we think, habang tumatagal ka sa business mo, you'll eventually find a balance between doing acads and yung orders niyo," they shared. "It's not an easy journey talaga and until now, may mga challenges kaming nae-encounter sa business. Ang importante talaga is we learn along the way, para we know na what to do next time," they add.
Being a student entrepreneur provides a sense of financial independence.
Although having a business is not always a long-term assurance for financial security, it still helps students to learn a thing or two about the ins and outs of earning and saving money. One of the advantages that Airen and Kia realized as they went on was being more practical with how they will spend every cent. 
"We make sure na yung mga kaya naming bilhin, kami nalang bibili instead of asking our parents. We think it's another advantage na we now know how to value money more. Mas nagiging careful na kami with spending and mas naiisip na namin maging practical," they shared. 
READ MORE:
AB Comm Student Shares the Struggles of Running an Online Bakery Business
8 Pinay Content Creators Who Made Their Dream Businesses a Reality
3 Successful Businesses You Didn't Know Are Owned by Students
2 Student Entrepreneurs Share Their Secrets to Balancing School and a Business