If you thought Harry Potter and the Cursed Child was enough to tide you over till Fantastic Beasts and Where to Find Them hits cinemas, think again. Just announced on Pottermore, there are three new ebooks to look forward to in September!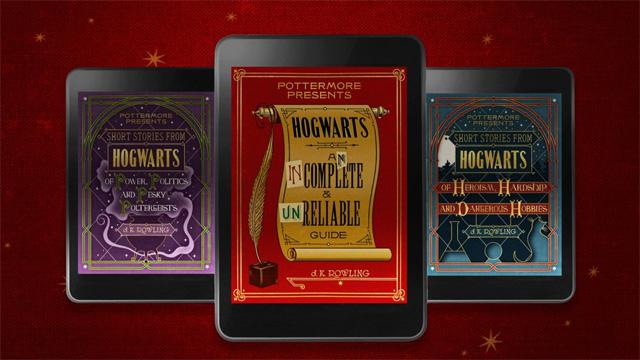 In this brand new series called Pottermore Presents, we delve deeper into the magical world of Hogwarts, with tons of stories from Pottermore and new ones penned by J.K. Rowling herself. The covers were designed by MinaLima, the powerhouse design team behind the artwork in the Harry Potter films.
Head over to Pottermore to read what these three ebooks are all about and find out how you can get your hands on them on September 6!
ADVERTISEMENT - CONTINUE READING BELOW