Sublimotion ($2,000 or P98,710)
Ibiza, Spain
ADVERTISEMENT - CONTINUE READING BELOW
This restaurant promises to guide you through a molecular gastronomic experience with the help of technology and theater. Servers dress in futuristic costumes. After guests enter the dining area, an emcee asks them not to reveal the experience they are about to have. Appetizers are served in clear vials and then there's an ingredient as mundane as an olive prepared three ways. Overall, the most expensive meal in the world has received good reviews.
Masa ($595 or P29,367)
New York, USA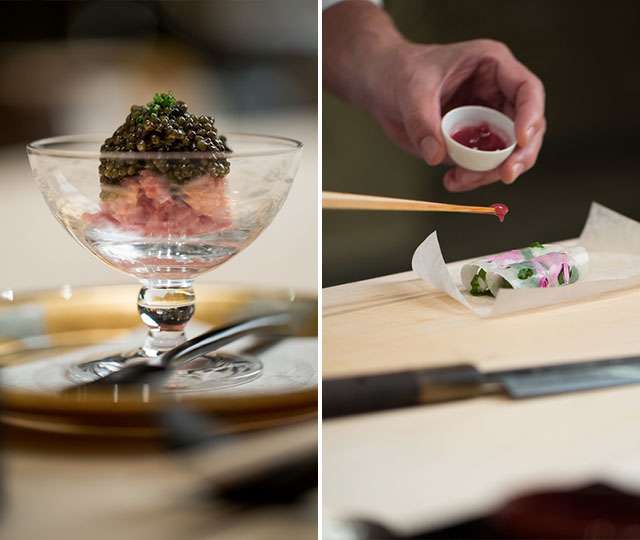 ADVERTISEMENT - CONTINUE READING BELOW
Hailing from the Tochigi Prefecture in Japan, Masa's Masayoshi Takayama learned about the gritty side of seafood when he worked in his family's fish market in his early years. From this experience and help from mentor Ginza Sushi-ko, he learned to appreciate seafood and has developed a delicate way of preparing it, as showcased in his Masa menu.
ADVERTISEMENT - CONTINUE READING BELOW
Ultraviolet ($450 or P22,210)
Shanghai, China
ADVERTISEMENT - CONTINUE READING BELOW
At Ultraviolet, diners are not solely paying for the food. Dining here includes a light show, music selected especially for each course, and the diners' names projected on the table. It's one big theatrical production that goes with a 20-course avant-garde menu that urges you to think philosophically and ask how and why these dishes were made.
Kitcho ($450 or P22,210)
Kyoto, Japan
ADVERTISEMENT - CONTINUE READING BELOW
Chef Kunio Tokuoka has a lot on the line for his dishes at the Kyoto branch of Kitcho, as his father and his grandfather both served as chefs before him. Booking a table at his Arashiyama branch in Kyoto means you also are treated to a scenic view of the old town. His most expensive menu goes for 54,000 yen ($480). This menu includes several sashimi dishes, a variety of appetizers served, and seasonal seafood as the main course.
ADVERTISEMENT - CONTINUE READING BELOW
Alain Ducasse Au Plaza Athenee ($425 or P20,976)
Paris, France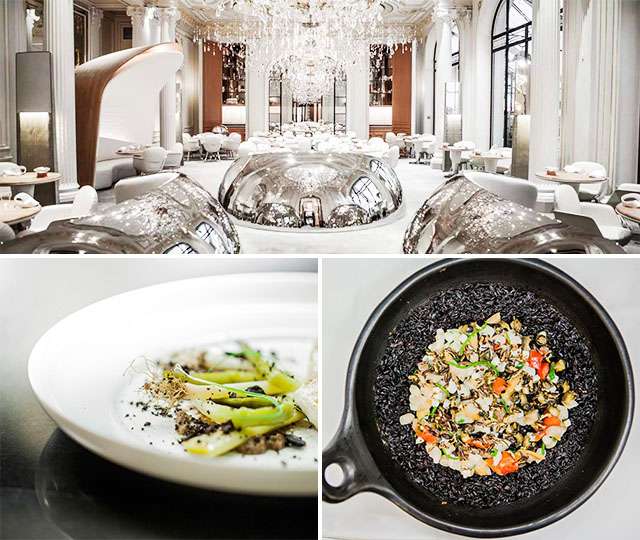 The Jardin-Marin prix fixe menu takes dishes back to their roots by respecting the original flavor of each ingredient used. For 380 Euros, diners get a taste of three half dishes, a selection of cheese, and dessert. The offerings depend on what's in season, as the chef would very much like to maintain the freshness of each dish. At this price, wine is not yet included.
ADVERTISEMENT - CONTINUE READING BELOW
Joël Robuchon Tasting Menu ($425 or P20,976)
Las Vegas, USA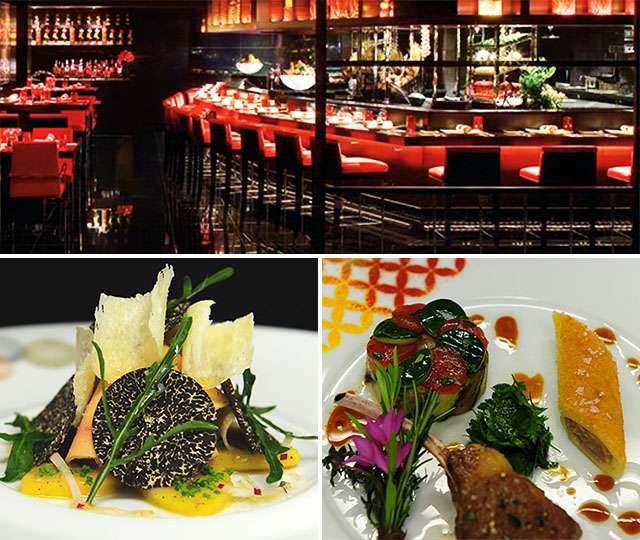 The Strip at Las Vegas lines up an impressive listing of restaurants by seasoned and up-and-coming chefs, some of the names you might even know from television shows. It's also on this nightlife strip that three Michelin-starred Joël Robuchon serves an unparalleled tasting menu of French cuisine. Almost each dish peruses a star ingredient from some remote corner of the word: Maine lobster, Scottish salmon, truffled langoustine, and a delicate flan or sea urchin topped with Arabica coffee foam round up the menu.
ADVERTISEMENT - CONTINUE READING BELOW
Saison Tasting Menu ($398 or P19,643)
San Francisco, USA
ADVERTISEMENT - CONTINUE READING BELOW
Only 18 people may dine and savor the 15 to 20-course meal by Saison owner and chef Joshua Skenes at a time. The tasting menu features the wide variety of ingredients available to Northern California chefs and diners may easily watch their dishes prepared in the fully exposed kitchen. Local abalone, buttery sea urchin over a slab of sour bread and white sturgeon caviar enrich the menu with exclusive seafood dishes.
h/t: Forbes
This story originally appeared on Townandcountry.ph.
* Minor edits have been made by the Candymag.com editors.