1 The single girl who doesn't like going out
Attend an analog memory-keeping workshop.
Do you like collecting all these memorabilia from trips to the mall, your travels abroad, and just about anything that you think deserves to be remembered? Are those ticket stubs, receipts, and more just collecting dust in a corner of your room? Here's a new way of scrapbooking (don't think that this activity is just for oldies!) and we promise it's not at all hard! Lucky for you, Life Documented Manila holds workshops regularly for beginners. Keep up with them on their website and on their social accounts (Facebook/Instagram) for deets on their May workshops!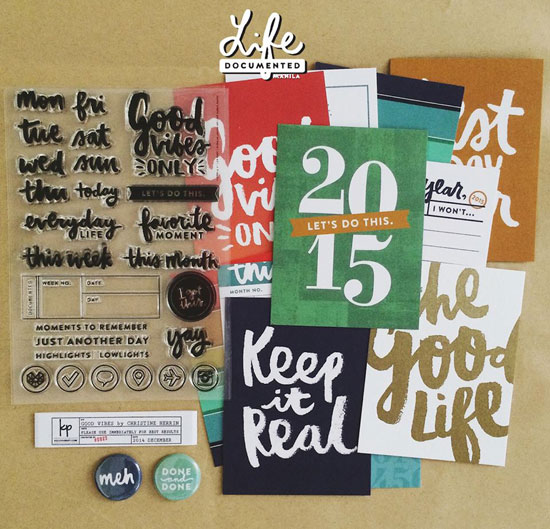 Seriously, how cute are these memory-keeping materials?
ADVERTISEMENT - CONTINUE READING BELOW
ADVERTISEMENT - CONTINUE READING BELOW
Start watching a new TV series.
What better way to spend the day than wrapped up in your blanket burrito and marathon-ing your NEW favorite TV show? Here are a few suggestions on what series to pick up:
The Royals – A new drama about a British Royal family in modern day London. If you were obsessed and heartbroken with the end of Gossip Girl, then this is the perfect show to mend your wounds. Not to mention William Moseley plays the part of the charming prince!
Jane the Virgin – A new show about a young and pious woman and how she deals with life after being accidentally artificially inseminated. Not only is Jane the Virgin an incredibly amusing and humorous show, but also has characters we're sure everyone can relate to, in one way or another.
The Flash – After waking up nine months after being struck by lightning, what would you do? Well, for Barry Allen, it's all about saving the world and fighting crime while still trying to win the heart of his childhood best friend.
ADVERTISEMENT - CONTINUE READING BELOW
Stalker–A fresh new take on a crime and mystery shows, Maggie Q leads a team of detectives to track down stalkers in Los Angeles. If you are into shows like How to Get Away with Murder or CSI, then this new TV show will have you hooked!
2 The single girl who likes the outdoors
Go on a hike.
There's nothing quite as fulfilling as reaching the top of a mountain after a long and tiring hike. Why don't you try hiking Mt. Pico de Loro (Cavite) or Mt. Batulao (Batangas)?
Plan a road trip or a trip to somewhere in the country with your friends.
Try planning a trip with friends outside of the Metro, try to visit Cebu and go whale shark watching or go surfing in Siargao! In all honesty, it doesn't matter where you go. It could be a trip to Tagaytay or to wherever, as long as you're with your best friends, it's never going to be a boring drive!
ADVERTISEMENT - CONTINUE READING BELOW
3 The single girl who loves art, music, and books
Be empowered.
Why not listen and learn from your fellow wonder women and go to this Saturday's Woman Create? This includes various workshops from the most creative and most passionate women you will ever come across. P.S. Just between the two of us, Candy's EIC Marla Miniano is speaking at 2pm! Don't miss it.
Go to a music festival.
Why not celebrate the love for the good old days with Satchmi Vinyl Day this Saturday, April 11 at the Ampitheatre, BGC! Admission is free and you get to listen to everyone's favorite local acts along with some ice cream and cold beverages.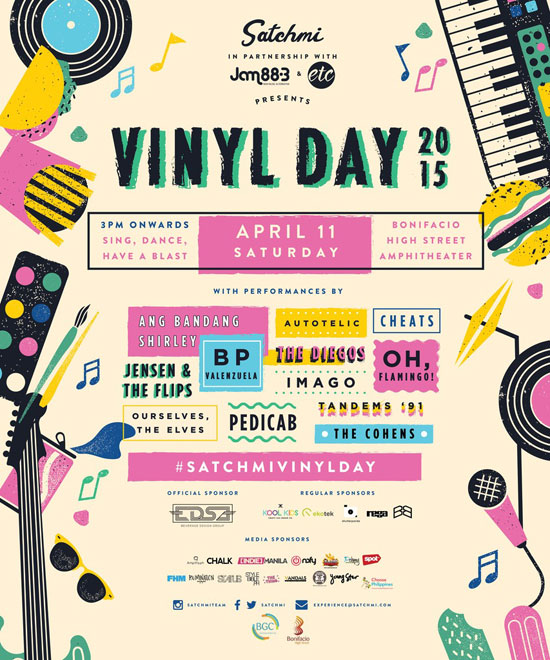 ADVERTISEMENT - CONTINUE READING BELOW
4 The single girl who likes to cook and bake
Try out new and unique recipes.
Admittedly, my guilty pleasure is going through recipes online and discovering some new baked concoctions to make. Here are a few of my favorites:
Alice Medrich's Best Cocoa Brownies
Nutella-Swirled Peanut Butter Chip Blondies
Create something of your own.
Have you been dreaming of a dish that hasn't been invented yet? Or you've always wanted to mix two of your favorite dishes together and come up with something great? Now's your chance! Try to experiment with different dishes and food and who knows, you might be the next chef Gordon Ramsay.
5 The single girl who wants to learn something new
Find the perfect workout for you.
One of my favorite things about summer is that I get to try out something new to keep me active. Why not give Bikram Yoga a try? Or if you're into something more fast-paced, give Boxing or Muay Thai a shot! If you want to find something you can do in the comfort of your own home, don't worry, Cassey Ho from Blogilates offers a variety of home-friendly workouts.
ADVERTISEMENT - CONTINUE READING BELOW
Apply for an internship.
Keep yourself busy and step up your resume with a new internship! Here are a few internship opportunities you could explore:
Cosmo.ph Interns – Send your cover letter, resume, and writing samples to cosmophilippines@gmail.com
Elevation Partners – They're hiring creative people who love food, work hard, and know all the lines to Mean Girls. Just kidding! But they really are hiring interns! Head over to their site www.elevationpartners.com.ph/intern to find out more!