Lifestyle
The Silver Lining: Megan Young
Making a mistake doesn't spell the end of the world. Megan Young shows you the beauty in bouncing back.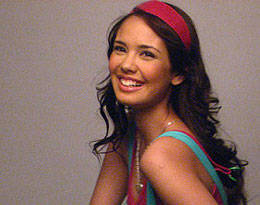 Mistake: All Dressed Down
"I used to go out without fixing myself up. I reasoned that I was just hanging out with my friends, and they don't care how I look because they know who I really am inside. But then some people would take in my appearance and be like, "Ang pangit mo pala, 'di ka pala nag-aayos."

The Silver Lining: "I learned that people who don't know me will judge me based on what they see. I began making the effort to look more presentable, since I'm in the public eye. When you're a celeb, you have to look the part. You have to work to make people respect you and think of you as a role model!"

Mistake: Too Fast, Too Serious
"I fell too fast for my second boyfriend. I was 16, and we were getting too serious. I don't consider the fact that we were together a mistake, but it wasn't right that I put too much of myself in that relationship. When we broke up, I couldn't be friends with him. It's hard if you weren't friends before becoming a couple."

The Silver Lining: "Just enjoy being single! Don't be too serious at such a young age – there are other things in life that you should be more serious about."

Mistake: School Slacker
"During my high school sophomore year, I was a really lazy student. I wasn't in showbiz yet, so I had no excuse for slacking off. I'd get really bad grades for important projects, and once, I even got a score of five out of 75! My mom got so mad at me!"

The Silver Lining: "I had to work to pull my grades up. I studied really hard, and I was eventually able to make things right."

Mistake: Baggage Check
"I forgot to bring my requirements for a taping, and the director got really mad at me. We were on location in Batangas and the crew had to go to the mall and look for my props. They looked around for five hours, but in the end, they had to re-schedule that scene for the following week. I couldn't do anything, so I just kept quiet."

The Silver Lining: "That experience taught me to be more responsible in preparing the things I need to bring. I started packing and checking my bags instead of entrusting everything to my mom and my assistant. Now, I actually take the time to look through my own stuff, since I'm the one who's going to be using them and the one who's going to get into trouble if there's something missing."

Mistake: TV Trouble
"During my stay at the Pinoy Big Brother house. I think most people perceived me as maarte and spoiled. It's difficult 'cause when it comes to television, people only see one side of you, and they think they already know you based on what's happening onscreen. The audience didn't see everything that went on inside. My friends who watched the show asked me why I acted like that—like how I'd get super hyper at times and start screaming loudly. They said I didn't seem like myself at all. Once, there were 50 chicken heads lined up in front of us, and I was like, 'I'm not going to eat a chicken head!' I admit I overreacted, and I shouldn't have done that, but would YOU want to eat a chicken head?"

The Silver Lining: "I think I tend to come off as this whiny brat sometimes, so now I try to be more positive and not complain too much. Being a part of PBB also changed my perspective of reality TV—that not everything you see on television is true. It can bring out the worst in you, and your better qualities are often forgotten. It made me realize that I have to learn to deal with people who don't like me, and that ultimately, I should just do my best and be happy with who I am."
ADVERTISEMENT - CONTINUE READING BELOW
CONTINUE READING BELOW
Recommended Videos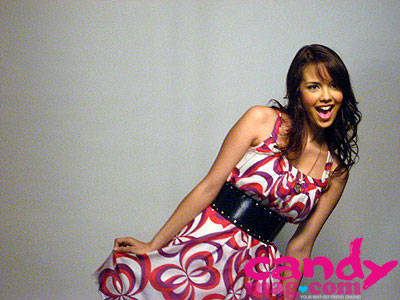 He majored in Civil Engineering and wants to build a big home for his family.
As well as students of state colleges and vocational schools.
Maybe get one for yourself, too?
Looks like Anthony Bridgerton will be the focal point of the new season.
Need a bit more scandal and intrigue in your life?
The four universities have released a joint statement.
Yes, a mainstream romance about two Filipinas falling in love. And it's really good.
Find out what the universe has to say about you.
Some started with zero entrepreneurial experience and knowledge!
Red wine in a scented candle? *Adds to cart*
Is Pepe Herrera Toni Gonzaga's leading man?
In this episode of Made It, Nina talks about starting a business as a college student and eventually growing her brand into what it is now.
From The Candy Bulletin Community