Apparently before "bae," "no chill," and even "on fleek" came into existence, our beautiful Filipino language already had really interesting expressions up its sleeves. Sink your teeth into these old-school words and try to learn them by heart; go make the baby boomers proud. We challenge you to use these words in your conversations this week!
Sanggang dikit
We know "fam" is a lot easier to say but you can also try using this old-school term to refer to your best friend. It would make your grandma's day if you'd call her your sanggang dikit.
Kahiramanang-suklay
Before you freak out because sharing hairbrushes is a huge no-no, this word was often used before to refer to someone so close to you that you don't mind sharing your haircomb with him or her.
Makalaglag-matsing
Feel flattered when someone calls you this because it means that your beauty is so enchanting a monkey would fall off its tree the moment its lays its eyes on you. Or maybe you're just rocking a huge banana costume. Either way you're still your beautiful self!
ADVERTISEMENT - CONTINUE READING BELOW
Hilong-talilong
Did you know that talilong is a fish endemic to the Philippines? This word you probably haven't even heard before means someone who is "very confused" or someone "who doesn't know what to do". Great, we have a new word to describe ourselves when we're dealing with boy problems.
Portamoneda
Before we even had a word for ALL kinds of bags, from the clutch, to the bucket bag, and the tote, they were all just portamoneda. Give your #OOTDs an old-school vibe and pay homage to our language by using this word.
Walang katorya-torya
This word was used to describe anything that is uninteresting may it be a person, a book, or an event. Next time a first date goes haywire, you can use this word when your girlfriends ask for the low-down.
Naniningalang-pugad
Before there was Tinder, Filipino men used to woo the women they love in a more traditional way. Naniningalang-pugad refers to a guy serenading the girl she likes. Aww, can we make this a thing again?
ADVERTISEMENT - CONTINUE READING BELOW
Giyera Patani
Patani is the Filipino word for Lima beans while giyera means war. We know you're already imagining two people throwing beans at each other but its meaning is not as literal as you would think. A giyera patani is a petty verbal argument that is not serious enough to lead to some fist fight.
We have barely scratched the surface and it only goes to show that Filipino is such a creative language and that there's so much more about it we haven't uncovered. If the Filipino in you is still craving for more, make sure you check out the book Amazing Facts and Figures Every Pinoy Must Know by the hugely popular trivia blog Filipiknow.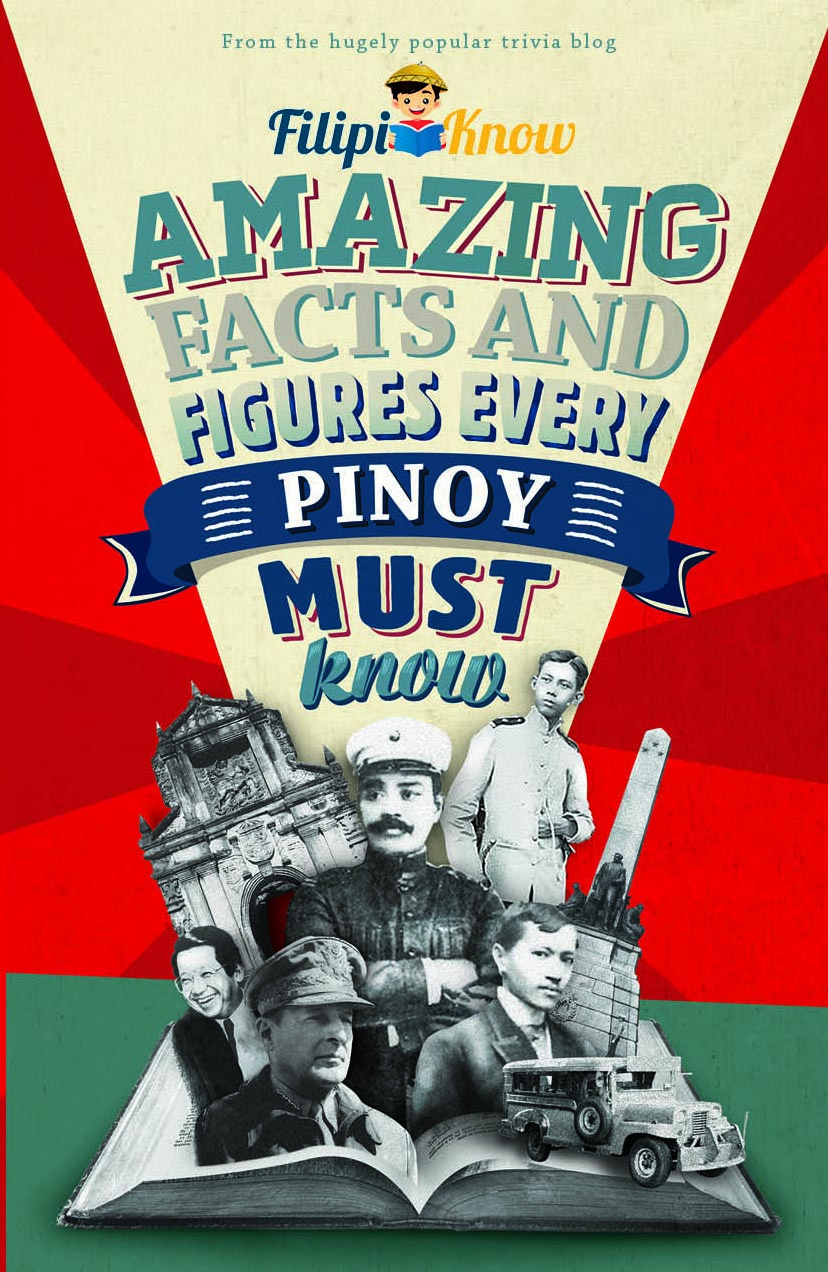 Hand on heart, this book of facts is the most fun way to study everything about the Philippines.
ADVERTISEMENT - CONTINUE READING BELOW