With the holidays coming in full swing, it's certain that most people are already feeling the giving spirit for the month of December; if you're one of those generous individuals who just can't settle for mediocre presents for your loved ones, then head on over to Manila's newest chocolate gift destination!
The ever decadent and truly melt-in-your-mouth chocolates from world renowned Patchi have now landed in the country! Opened last December 17, 2010 at Bonifacio High Street, Taguig, the boutique has made its much awaited debut worth all the time spent, and it couldn't have come at a more perfect month. Famous for their chocolate gifts, Patchi is set to invade Manila and all its holiday-spirited inhabitants, one chocolate lover at a time.
"Following an uncompromising high standards policy that reflects its commitment to continuously improving the quality of its products and services," Patchi has become the ultimate trendsetter for luxury chocolates. Its impeccably decadent "chocolate collection that comes in a range of over 54 different flavours, sizes, and fillings are individually wrapped by skilled craftsmen" showcases the brand's attention to detail without sacrificing their classic signature of decor. In fact, the posh boutique's lavish interiors and elegantly dressed boxes of chocolate is enough to leave one gaping in awe with the extravagant sight.
Patchi also boasts of its succulent premium chocolate that is comprised of only the finest quality ingredients. This is apparent in its truly heavenly chocolate products that are enough to send one dreaming of the champagne life; that is, if one isn't already experiencing it at present. Perhaps the best way to describe it even is that the chocolates are fit for royalty. They are to be indulged and eaten with such an example of experienced taste buds that are able to separate gourmet from commercial chocolates.
ADVERTISEMENT - CONTINUE READING BELOW
It's all about attaining perfection in the sumptuous world of Patchi, and with its extensive experience in chocolate making and giving, it's well on its way of achieving that, with each delighted customer and receiver.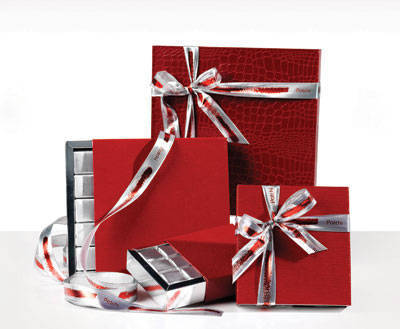 ADVERTISEMENT - CONTINUE READING BELOW