Lifestyle
The Candy Girl's Guide to Staying Organized
Commit to a clean and organized space with easy-to-follow tips.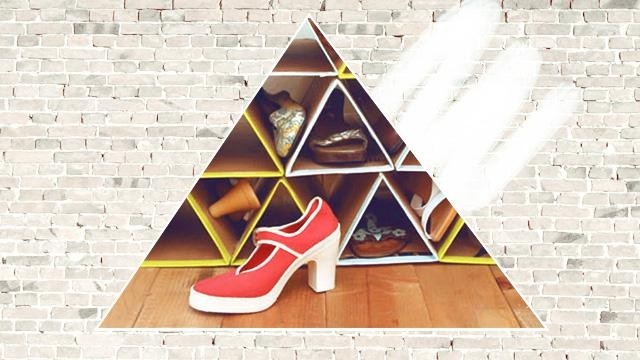 IMAGE apieceofrainbow.com
Who needs an expensive organizer when you've got cereal boxes and cartons you can simply DIY? Check out what you can transform from this pin.
Old receipts from last month don't need to take up space in your bag, and a lot of other stuff we're guilty of keeping.
Important documents can easily get misplaced in a pile along with your schoolwork, work out an easy filing system that you can maintain and can provide easier access when you need it.
Keep a logbook of all your expenses and set a certain budget for basic expenses each month so you know where you're overspending and where you can cut down on.
Give your house a cleanse or start with your room by using the simple but strict KonMari method that helps you decide what to keep and discard.
Create a trap for dirty clothes by placing a hamper at your door. So before you leave the room you can simply shoot your items, DIY one using an embroidery hoop and pretty fabric.
ADVERTISEMENT - CONTINUE READING BELOW
It's not enough to neatly fold your underwear, dividers even from cardboard is big help in sorting your different garments.
Give your shoe collection a proper home where you can easily locate and access, this DIY pyramid organizer is perfect and cost nothing if you've got cartons lying around.
Neat trick, you can purchase cheap ice cube trays to organize makeup and accessories, and would probably easily fit in your vanity table drawer.
Spam, unread emails and subscriptions is a visual mess that isn't helpful, take the time to filter your email and you'll thank yourself in the future.
What every lazy beauty junkie needs!
Store extension cords and plugs in one neat box to create an organized charging station in your room.
File important reminders, invitations, pictures and other loose notes on a cute board that's simple and convenient to do. Plus it doubles as décor for your room.
ADVERTISEMENT - CONTINUE READING BELOW
In this digital age, it's not secure to keep one password for all your accounts, unique varied combinations work best. To keep track of all of these, jot down all your sites and their corresponding passwords in one sheet. Be sure it doesn't get in the wrong hands.
Take into consideration these simple rules when decluttering your space and you'll find yourself with less items and better decisions. Remind yourself from time to time so you can always assess the items you've accumulated.
Being away from each other teaches you to cherish every moment together even more.
Your Moon sign is all about your most intimate feelings, fears, and desires.
Gotta stay cool, fresh, and iwas pawis.
Remember the show Codename: Terrius when it was aired on ABS-CBN?
At 23, he is the youngest elected mayor in the country.
Rest in peace, Coach Aric.
Is this quarantine making you crave milk tea, too?