Lifestyle
The Candy Girl's Guide to De-stressing
Ways to give yourself a break!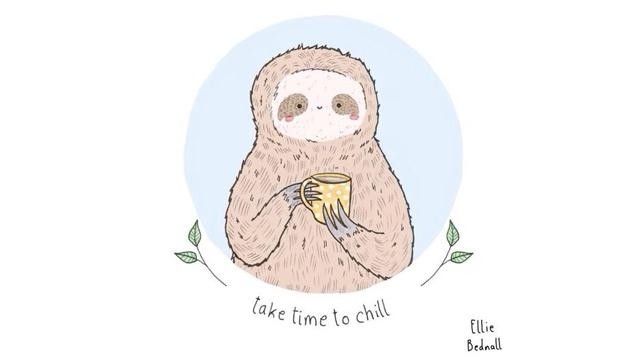 IMAGE Ellie Bednall via Pinterest
Prep your mindset, say these affirmations out loud especially when you're in the middle of a crisis and take deep breaths. You'll instantly better!
Allot a notebook or a board where you can write down, collage anything and everything that makes you smile. List down quotes, icons or movies that help inspire you.
These yoga moves target specific parts of your body that need some de-stressing but you'll find that after doing these, you'll also have a calm state of mind.
The color of plants is relaxing for the eyes, opt for succulents which need little care and are perfect for dry weather.
Write down bad habits, traits and other behaviors that need to be undone! This list will help you identify what you can avoid which pushes for a better, healthier you.
ADVERTISEMENT - CONTINUE READING BELOW
A must if you know you'll be tackling an exam or something stressful the next day. Plan a yummy breakfast that you'll forward to; this pin is just one of the delicious tutorials you can find on Pinterest.
CONTINUE READING BELOW
Recommended Videos
Make it a habit to notice the blessings in your life and you'll be amazed at how good life is!
A book and a hot cup of tea is always a great way to de-stress, add these books to your reading list while you're at it.
Engage your mind with this board full of poems, you might be surprised to find one you can relate to and inspire you to write your own.
Give yourself a creative outlet where you can let your mind wander; this pin gives a great tutorial for beginners who want to try water coloring.
ADVERTISEMENT - CONTINUE READING BELOW
And avoid stress eating junk foods and sweets, munch on these instead.
Amp up your 8 glasses by infusing your water with lemon, the benefits are worth the extra effort!
The ultimate way to de-stress, and if you're having trouble sleeping try using any of these aroma oils to help you drift off.
Plan a trip you'll look forward to with friends and family and you'll find yourself more optimistic and excited, overpowering any stress.
Being stressed can sometimes get you to be emotional which can lead you think of unhealthy thoughts, prepare a self-care kit to keep you grounded and also remind you that it's okay to stop for a while and give yourself a break.
They're proof that it's okay to follow your own timeline for success.
It's called going green on the internet.
The country might follow price increases in the US and other territories.
Aside from being the perfect anthem for broken hearts, the song is also gaining attention for its supposed backstory.
If you're thinking of leaving WhatsApp.
From The Candy Bulletin Community