Lifestyle
The #BowWowChallenge is Taking Over Twitter!
Here are 10 of the funniest tweets about it.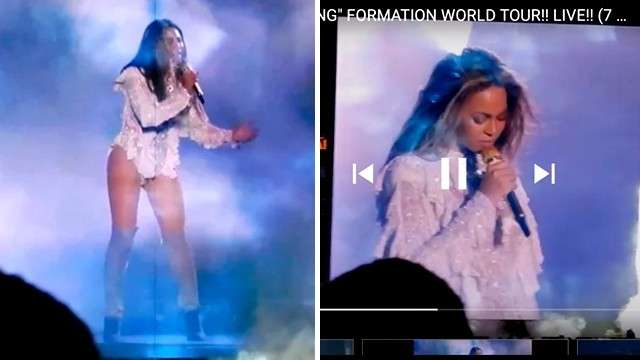 IMAGE Fruit Rollup | twitter.com/fashoookayyy
Today in proof that the internet is the gift that keeps on giving: The Bow Wow Challenge!
It all started when rapper Bow Wow posted a photo of a private jet on his Instagram account, which he captioned, "Travel day. NYC press run for Growing Up Hip Hop. Lets gooo. I promise to bring yall the hottest show EVER. May 25th on @wetv"
Naturally, fans assumed that he was flying private until someone revealed that the rapper was on the same commercial flight as him.
Thus the beginning of the #BowWowChallenge where people post about the things that they want people to believe they're doing alongside the actual picture. Kind of like an expectation vs reality thing, but with a more updated name.
When Queen Bey makes you do things.
When you're trying to be badass.
When you give back and expect it to return a ~*hundredfold*~.
When your followers need to be updated with your #WIP.
When you have to pretend about two things: have a bae and exercise.
When you really make an effort.
When this is the closest thing you can get to being outdoors.
When you plan to be a ~*wee bit*~ drunk.
When you're brand conscious, but can't afford it.
When messages can't get through because the signal at the stadium is weak.
Share your take on the #BowWowChallenge and tag us @candymagdotcom!
\\\\\\\\\\\\\\\\\\\\\\\\\\\\\\\\\\\\\\\\\\\\\\\\\\\\\\\\\\\\\\\\\\
Get the latest updates from candy!
subscribe to our newsletter!
////////////////////////////////////////////////////////////////
You know you'll regret it.
You don't even have to leave the house!
From digital art to photography to mixed media, Filipino artists show that creativity is never lost in our people.
Skip a makeup step with these beauty goodies!
Take pretty notes and study effectively with these tips!
Wait for a love like this. A love that is good to you, for you.
Are you up for this challenge?
Can't wait to see the actual gowns!