It's the time of the year once again when families come to gather and celebrate the joyous occasion that is Christmas. To add cheer to your celebration, we've come up with "The Bakit List," a list of various questions that you'll probably get asked by your relatives this holiday season. Print it out and distribute among your cousins who are around the same age as you are. The first one to complete the list wins!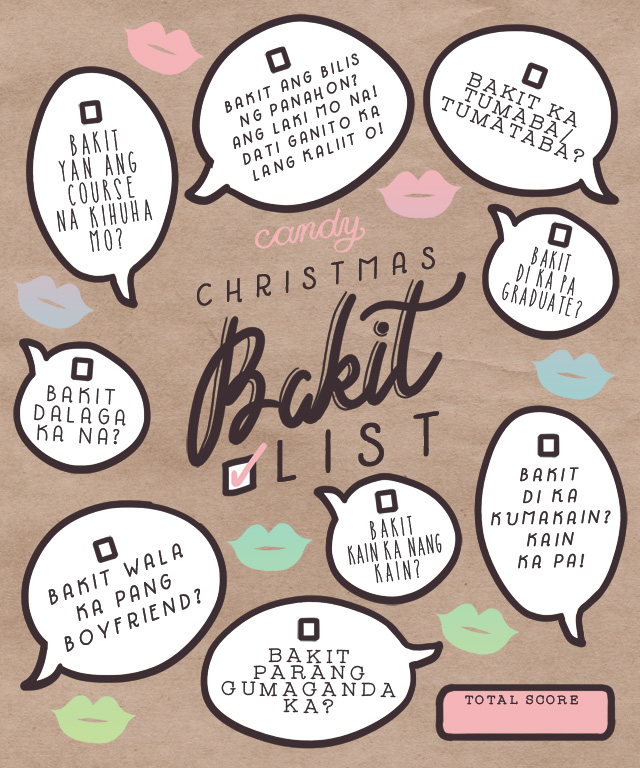 ADVERTISEMENT - CONTINUE READING BELOW
Download the printable version here.
Make sure to take a photo of the completed The Bakit List once you're done! Tag us on Instagram or Twitter so we can see.