Do you follow BBV (Vanessa Hudgens, FYI) on Instagram? You might have noticed her video-happy feed lately. But it's not just your ordinary video footage, right? It's got a stop-motion-y feel to it. Almost like she's turned her photos into artsy GIFs.
It started with her reunion with HSM bestie Ashley Tisdale.
ADVERTISEMENT - CONTINUE READING BELOW
And of course how could she not post one with the boyf Austin Butler (who turned 24 recently. Happy birthday, bae!)
She also posted one with her sister Stella.
And everything down to her last post has been an animated photo, including this super adorbs #relationshipsgoals post with the birthday boy.
We're pretty sure you're all thinking, "what app?" And lucky you, we know just what it is!
PHHHOTO is a free app (you can go pro if you can't be bothered with a watermark like V) that turns your posts into moving photos. Because #instagoals. It's available on the App Store and Google Play! Go download it and tag us when you use it, so we can see your fun pictures!
ADVERTISEMENT - CONTINUE READING BELOW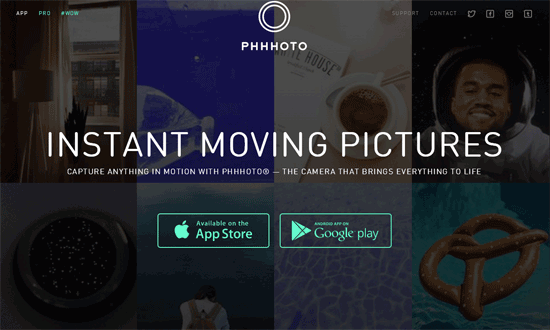 What other fun apps do you have on your phone? Share them with other Candy Girls in the comments below or tweet us @candymagdotcom!