You're shaking in your scuffed white sneakers as your dad hauls the last box out of the trunk and sets it down on the ground with an ominous thud. To say you're afraid—of the unknown, of being away from home, of not being liked—is an understatement. Yet you put on a brave face, kiss your parents goodbye, promise them you'll behave, and try not to cry as you watch them drive away, their car's fading headlights a glaring reminder that from now on, you're on your own.
Except you're not.
You push open the heavy wooden doors of your dormitory (your new home!) and step in, ready to meet your new family.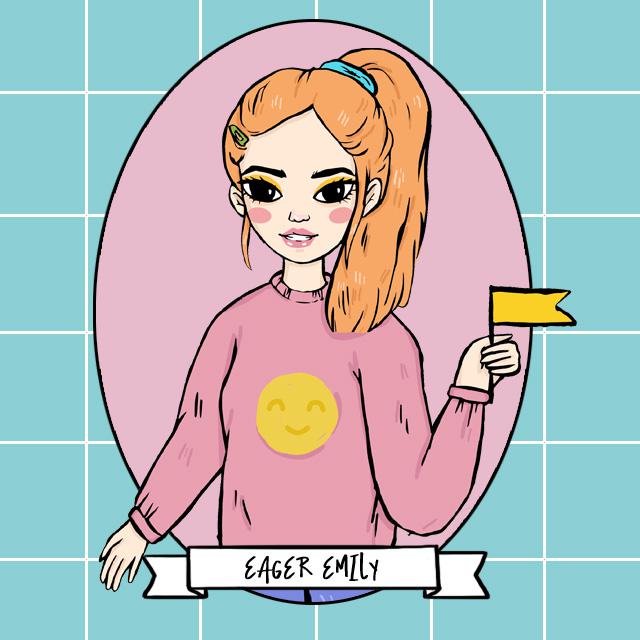 ADVERTISEMENT - CONTINUE READING BELOW
Eager Emily
"Ohmigod, welcome!" she greets you, well, eagerly. She's perky and cute and looks like she never feels sad or lonely or resentful. Her high ponytail is as bouncy as her personality, her smile brighter than stage lights. She aims for a hug, which you attempt to dodge, but fail. So you let her wrap her arms around you and give you a big, warm squeeze that seems to thaw away at your insides—and it actually feels kind of nice. Reassuring. Comforting.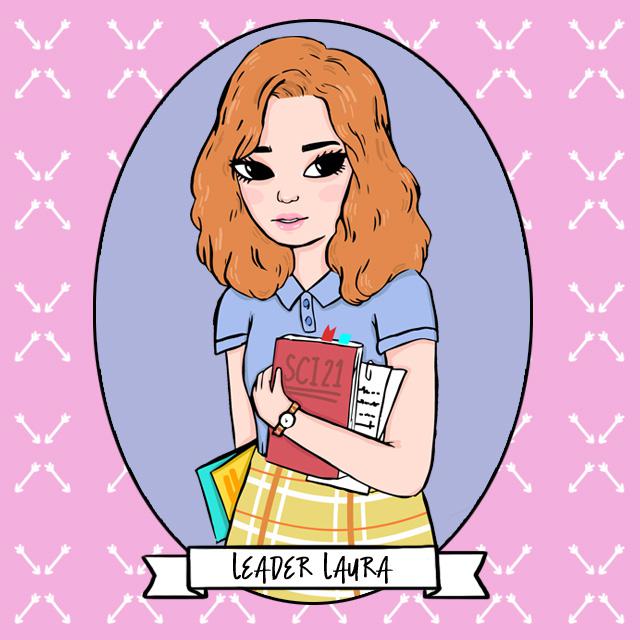 ADVERTISEMENT - CONTINUE READING BELOW
Leader Laura
A girl in a smart button-down and a perfectly pressed skirt (inside, you panic slightly: Who's going to iron all your clothes???) approaches you.
"Let me help you with that," she says, taking a box out of your hands. She looks capable, sure of herself.
"Thanks," you reply, relieved. You don't always know how to take care of yourself, but in high school you had a couple of friends just like her—girls who are always willing to help; girls for whom looking out for others is a natural instinct. They're born leaders, and they're great to have around when you're feeling uncertain. She grins at you and you know it's going to be okay. It should be.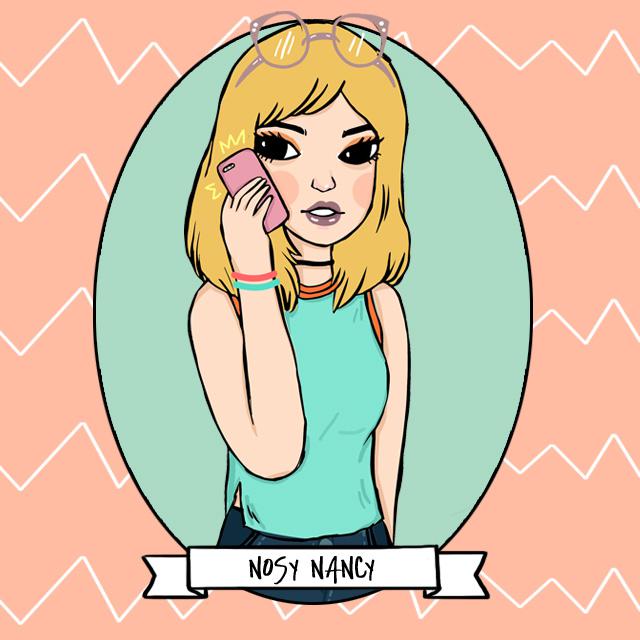 ADVERTISEMENT - CONTINUE READING BELOW
Nosy Nancy
You settle into your room—the other bed is still empty, so you pick the one by the window—and begin the daunting task of unpacking. Where do you even start?! Someone knocks on your door and lets herself in a split-second later.
"Hi?" she says tentatively, then proceeds to sit at the foot of your bed.
"Hey,"you say, your voice sounding as lukewarm as you feel.
"So what's your name?" she asks. "Where's your hometown? What's your course? Are you a scholar? Do you have a boyfriend?" She continues to rattle off a laundry list of questions as she pokes through your stuff.
"Oooh," she coos, holding up your brand new white top. Oh god, please don't leave fingerprints. "Nice shirt."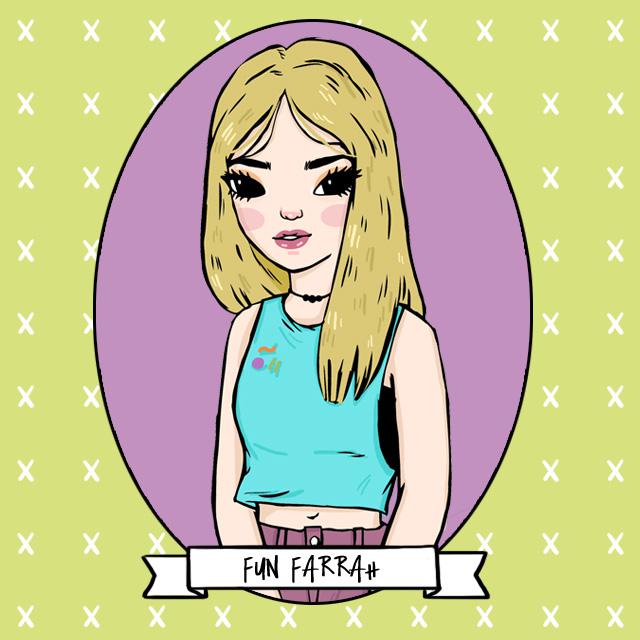 ADVERTISEMENT - CONTINUE READING BELOW
Fun Farrah
"Leave her alone, Nancy," says another girl as she, too, barges into your room. She's, like, really pretty. Really, really pretty. She's wearing ripped skinny jeans and a cropped sweater that conveniently shows off her abs. Her highlight and contour are, of course, on fleek.
She introduces herself and air-kisses you like a pro. "Enough unpacking," she tells you. "Pizza party in my room at eight! We've got Revival on loop—do NOT tell me you're on Team Justin, or worse, Team Sofia, yuck! And I've got tons of face masks and nail polish so we can all look super cute tomorrow."
She leans closer. "I snuck in a bottle of tequila," she whispers. "Shots on me!"
You gulp. Didn't you just tell your parents you'd behave?
"Don't be a stranger," she says as she sashays out of the room, Nancy on her heels. You heave a sigh of relief. Finally, a moment of peace.
ADVERTISEMENT - CONTINUE READING BELOW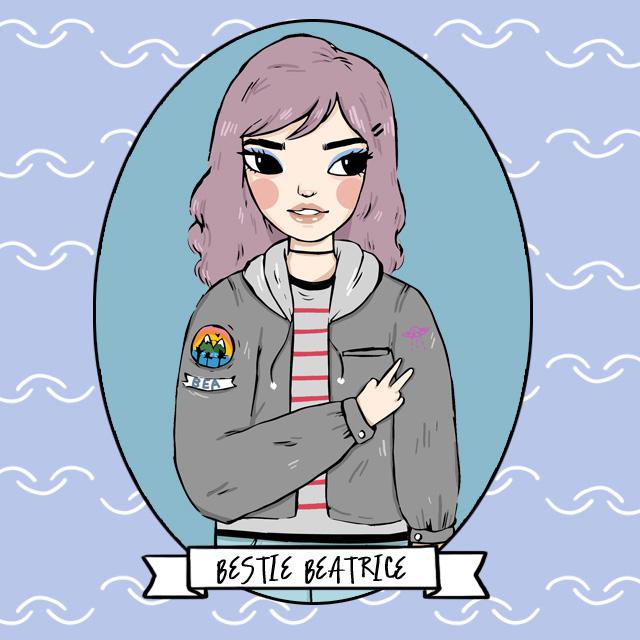 Bestie Beatrice
Then, another knock. This time it's softer, less intrusive. You open the door to find a girl around your height, with kind eyes and a shy smile. You help her carry her things inside, wondering if she'll mind that you took the spot by the window.
ADVERTISEMENT - CONTINUE READING BELOW
"Oh, perfect," she says as she throws herself down on her bed. "I don't like waking up with the sun in my face."
You notice that you're wearing the exact same pair of white sneakers at the exact same time she does. You both smile. You have a feeling you have so much more in common than your taste in shoes. "Friends don't lie," she says, pointing at you.
"Huh?"
"Friends don't lie," she repeats. "I love Stranger Things. None of my friends ever really got into it but I'm obsessed with it."
"Dustin is my favorite," you both say. "Jinx!" Then you both give in to a fit of giggles, happiness washing over you, reminding you that home isn't always a place. Sometimes it's a feeling. Sometimes it's a person.
You have a feeling you're going to get along.