Has the heat drained all your energy? Thinking of a fun way to bond with your barkada? Missing the beach? Or stuck in the city? Or do you simply want to dive in the pool? It's halfway through the summer and boredom is already kicking in so let's get that pool party organized already.
Whether it's in your backyard or in your neighborhood, a pool party is guaranteed to put smiles in your faces. The best part is it's not as hard to plan as it looks.
Pick a theme.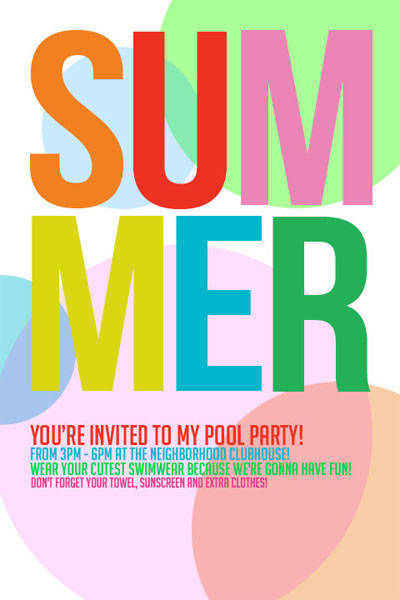 ADVERTISEMENT - CONTINUE READING BELOW
Let the party revolve on your favorite movie or favorite song. I bet your friends would enjoy a pool party a la Taylor Swift's "22"! You can always go the classic route and make it Hawaiian themed like 50 First Dates or pretend you're in a music festival by blasting hipster music and wearing DIY band shirts as cover-ups! Whatever theme you're doing, get the invites ready. The ease of social media shouldn't be a reason to not have an invite. You can even post in on Instagram and tag your friends.
ADVERTISEMENT - CONTINUE READING BELOW
Be armed under the sun.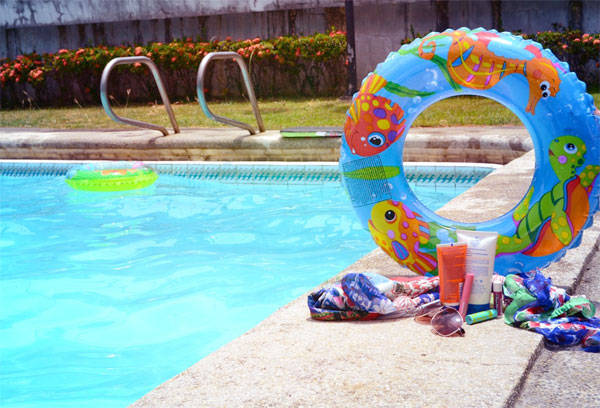 ADVERTISEMENT - CONTINUE READING BELOW
Show off your new bikini and cute cover-ups. Match with sunnies and flipflops and you're good to go. If you feel like it, wear a summer hat and a maxi skirt! Don't forget sunscreen, though. Swimsuits and cover-ups are made of thin material so lather up on sunscreen to keep your skin protected. Your hair and lips should be protected, too. Have extra bottles of sunscreen ready for some friends who might forget theirs! Remind your friends to bring their own towels, toiletries and flipflops. Also, have them bring a plastic or a waterproof bag to keep all their wet clothes in but have a couple of extras ready just in case some forget.