On January 18, Subway Philippines released a commercial promoting their new B.M.T.™ (biggest, meatiest, tastiest) sandwiches, starring social media influencer and vlogger Kimpoy Feliciano. The digital ad campaign features Kimpoy clarifying that he's not a "playboy" but a "lover boy" currently smitten with three different women—B, M, and T. In the latter part of the commercial, it's revealed that the women are used as a *metaphor* for the sandwiches' different flavors.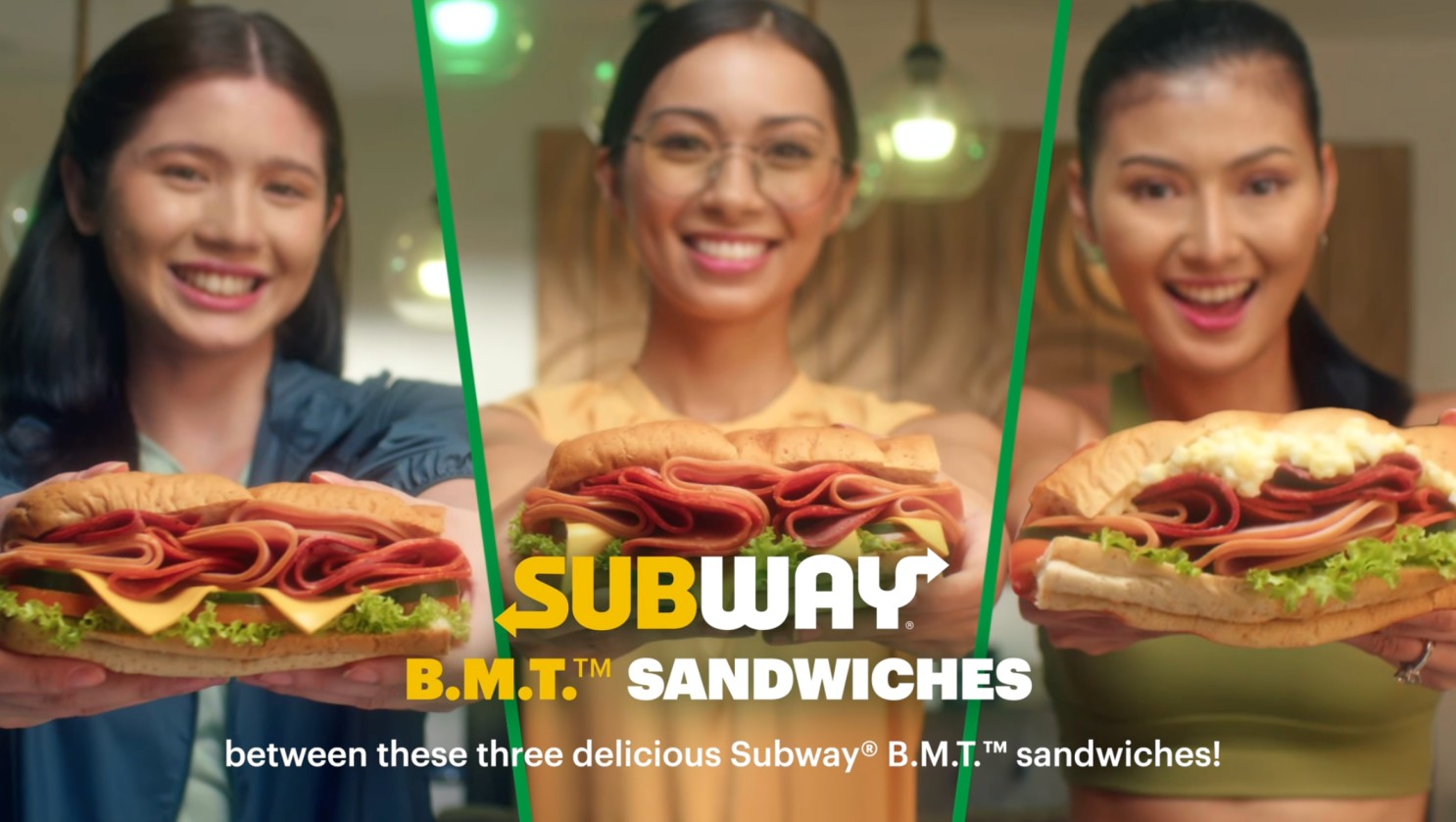 Facebook/Subway Philippines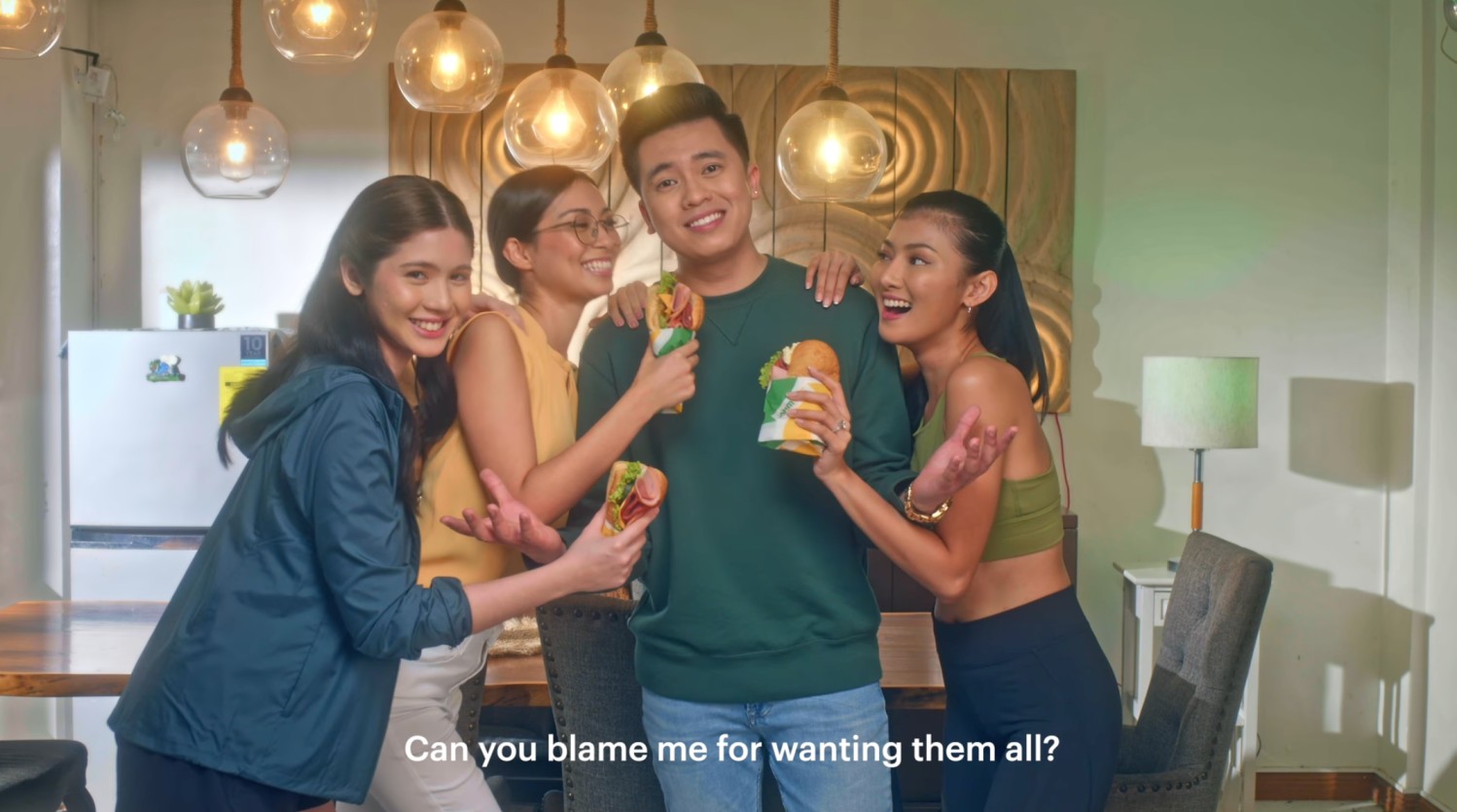 Facebook/Subway Philippines
ADVERTISEMENT - CONTINUE READING BELOW
Since its release, netizens have been calling out the company for its advertisement's *misogynistic* undertone. "No. Just no. Women shouldn't be equated to sandwiches that some 'lover boy' just gets to choose what he wants. Seriously, Subway. Rethink this ad NOW," one comment reads.

Instagram/subwayphilippines
"To the marketing team of Subway, it is not cheeky or humorous to stick to the same old [mold] that men and women are constantly put into," says another netizen. "Women are not objects, and men are not always animalistic creatures that always hog towards women. Do better. So disappointing, but not surprised."

Instagram/subwayphilippines

Instagram/subwayphilippines
Nikki Santiago-Rivera, a former editor and PR practitioner, questioned how the commercial was given a go-signal despite the fact that there should have been countless precedents. "Shouldn't all marketing efforts be anchored on brand values?" she says.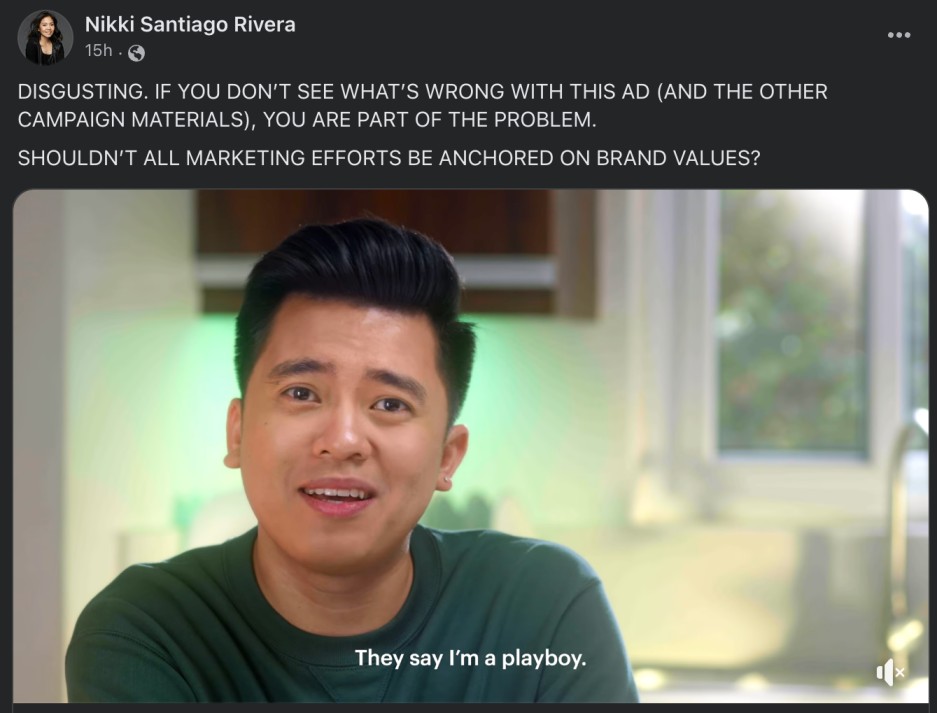 Facebook

According to Subway's official website, however, one of their company goals is to make their restaurants and operations as "socially responsible as possible" and create "a positive influence" in the communities they serve.
As of writing, Subway Philippines has not commented on the issue.
*This story originally appeared on Cosmo.ph. Minor edits have been made by the Candymag.com editors.