Whether you're single or attached, you can make this Valentine's Day a fun occasion! You can spread some love by making these sweet treats for your friends and loved ones. Give some to your teachers and maybe you'll get some goodie points, too!
Heart sprinkles make these chocolate spoons extra cute. But you can play around with rainbow sprinkles and edible silver balls. You can use your favorite chocolate bar—whether that would be white, milk or dark chocolate. Perhaps you can even try making marbled ones!
These chocolate spoon treats will give lucky recipients a dose of sweetness this V-day!
ADVERTISEMENT - CONTINUE READING BELOW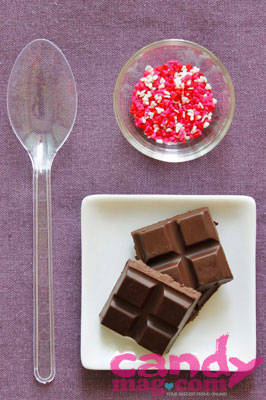 ADVERTISEMENT - CONTINUE READING BELOW