If, like me, you spend a few good hours scrolling through the rabbit hole that is TikTok, then you've probably come across videos of people unboxing cute figurines of little angels sporting different hats or headgear. Been wondering what the heck they are? Welcome to the ~*cute*~ world of Sonny Angel. Read on to learn more about him—including where you can buy him!
What Are Sonny Angels and Why is Everyone Obsessed With Them RN?
Who is Sonny Angel?
According to the official website, Sonny Angel is "a little angel boy who likes wearing all sorts of headgear. He is always by your side to make you smile." He was created by Toru Soeya, a Japanese toy manufacturer. He was inspired by the popular Kewpie dolls and wanted to create a similar little figurine. In past interviews, the creator shared that the concept behind the figures is that of a "little boyfriend" who could serve as a source of comfort, a sense of healing, and support to working women in their 20s. Of course, given their popularity, they are not just limited to their original target market—people of all ages can enjoy collecting these cute little babies!
ADVERTISEMENT - CONTINUE READING BELOW
The first Sonny Angel was released in March 2005 by the Japanese toy company Dreams and was originally a seven-inch wide-eyed doll figurine. (Fun fact: His official birthday is on May 15, 2004!) He was eventually made into a three-inch tall baby with a bare belly, a cute butt, hints of blush on his cheeks, and little wings on his back. He also started sporting different headgear which can vary per series!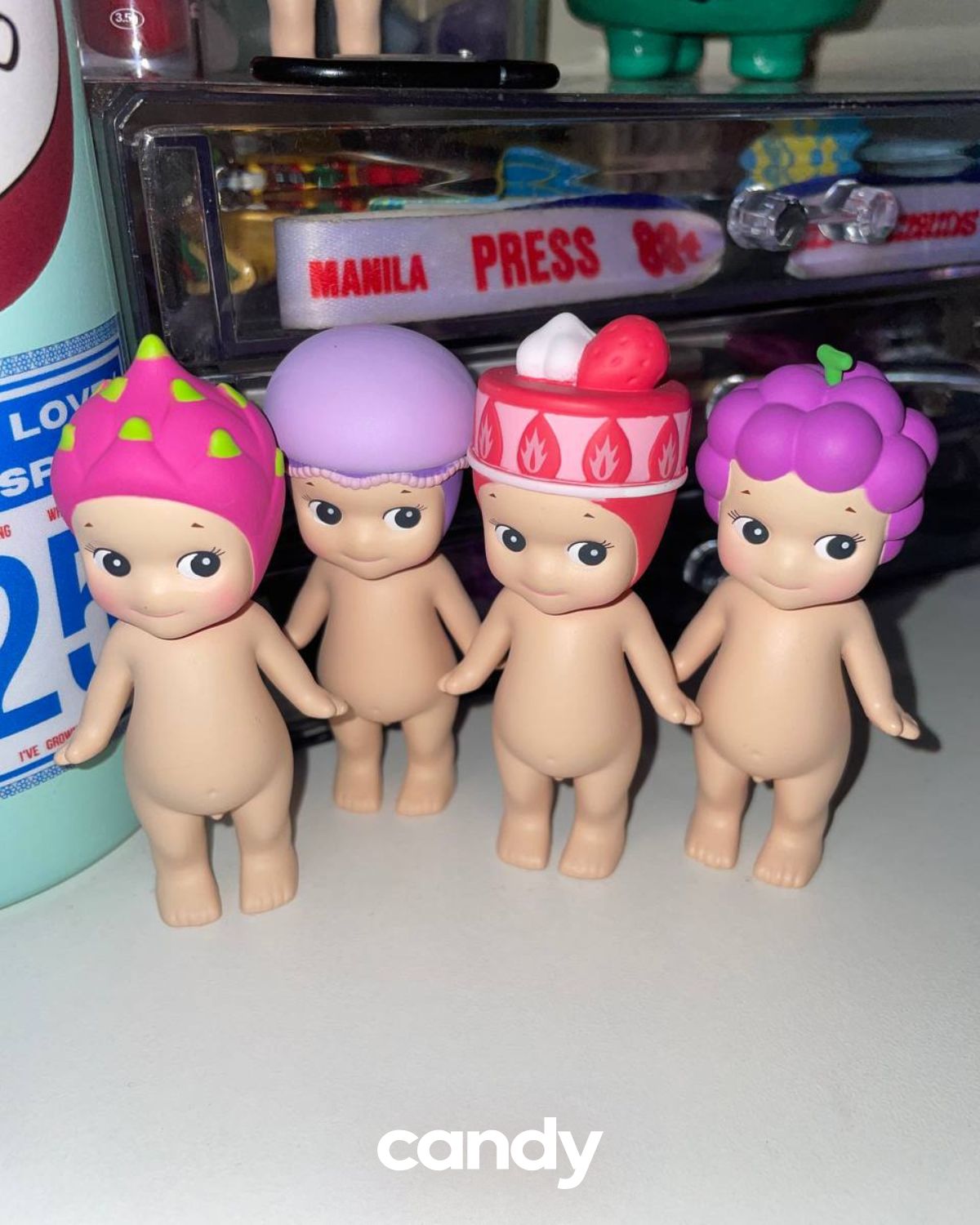 What are the different types of Sonny Angels?
Each Sonny Angel series consists of 12 different figurines per collection, and they are packaged randomly in "blind boxes." This means that you'll only know which one you get *after* opening it! 
While the original Sonny Angel didn't sport any clothes, there are now over 500 angels you can collect, all donning different headpieces. 
Regular Series - This is the main series of Sonny Angels, and there are different subseries under it, such as different types of animals, fruits, vegetables, sweets, marine, and more. Each set contains 12 figurines.
Limited Series - Every once in a while, they release special, limited series focused on a central theme like seasons or holidays. Popular series include Japanese Good Luck, Town Musician, Enjoy The Moment, and more. You usually get six to 12 angels in one set. These series are usually only available for a short period of time, so they're priced higher than the regular series.
Hippers - Aside from standing figurines, there are also smaller babies with adhesive on their bellies that you can stick on your phone so you can take them with you wherever you go. There are currently three collections available: Hippers, Harvest, and Dreaming. In each collection, there are 12 available angels for you to pull.
ADVERTISEMENT - CONTINUE READING BELOW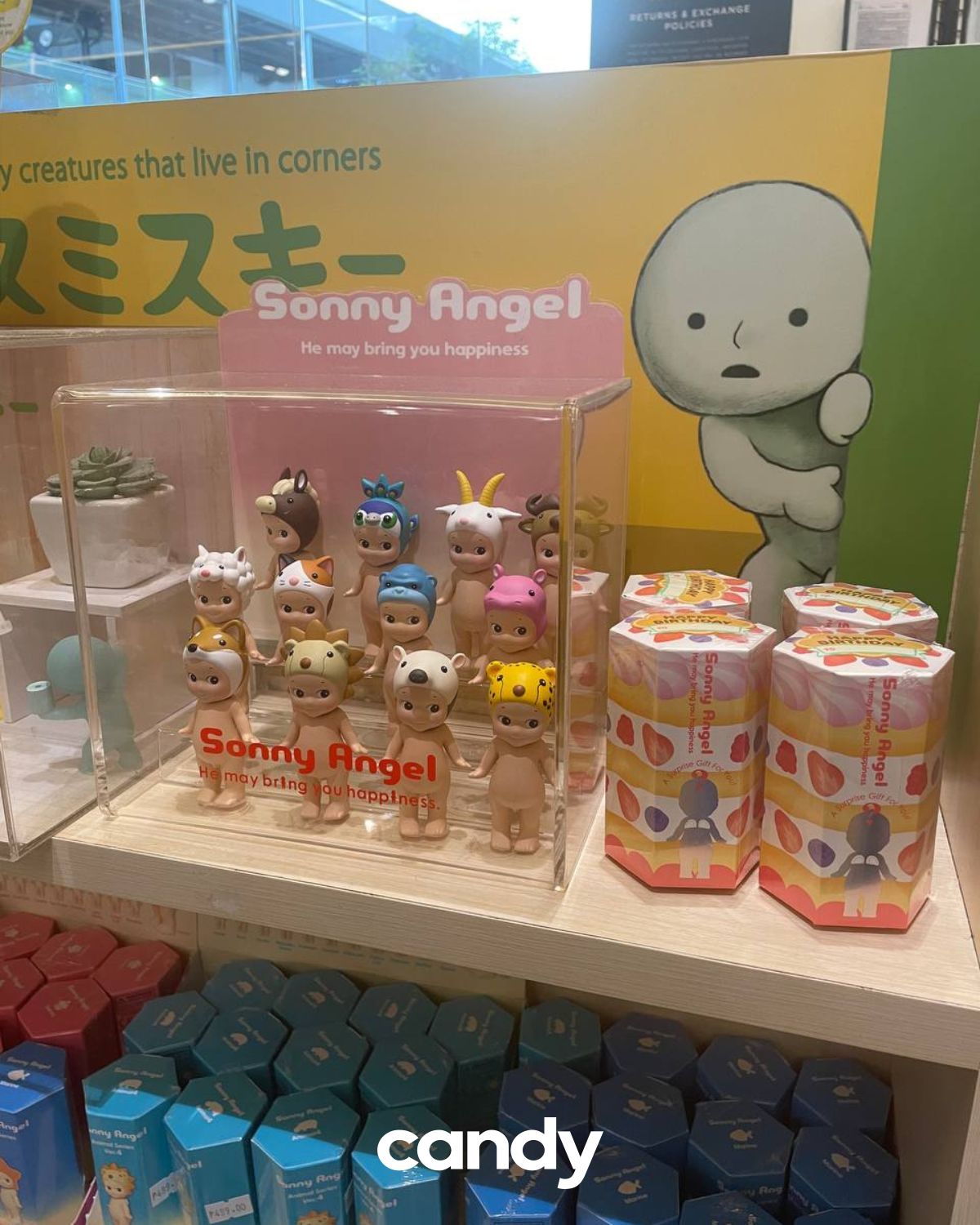 Aside from the six to 12 available angels in each series, there are also two *mystery* figurines that aren't shown on the side of the box. Not every box of 12 is guaranteed to have it—there's only one secret figure in every 12 boxes (aka a 1/144 chance of pulling it!), making them very rare and sought-after by collectors.
ADVERTISEMENT - CONTINUE READING BELOW
Secret Angel - He usually wears a different hat that isn't included in the 12 "regular" ones you might get. In the limited series, he also dons ~fancier~ clothes, making him more special and eye-catching!
Robby Angel - Considered a *close friend* of Sonny Angel, Robby looks like a hybrid of a dog and a bear and can "camouflage" himself like a chameleon. Each series has a different colored Robby.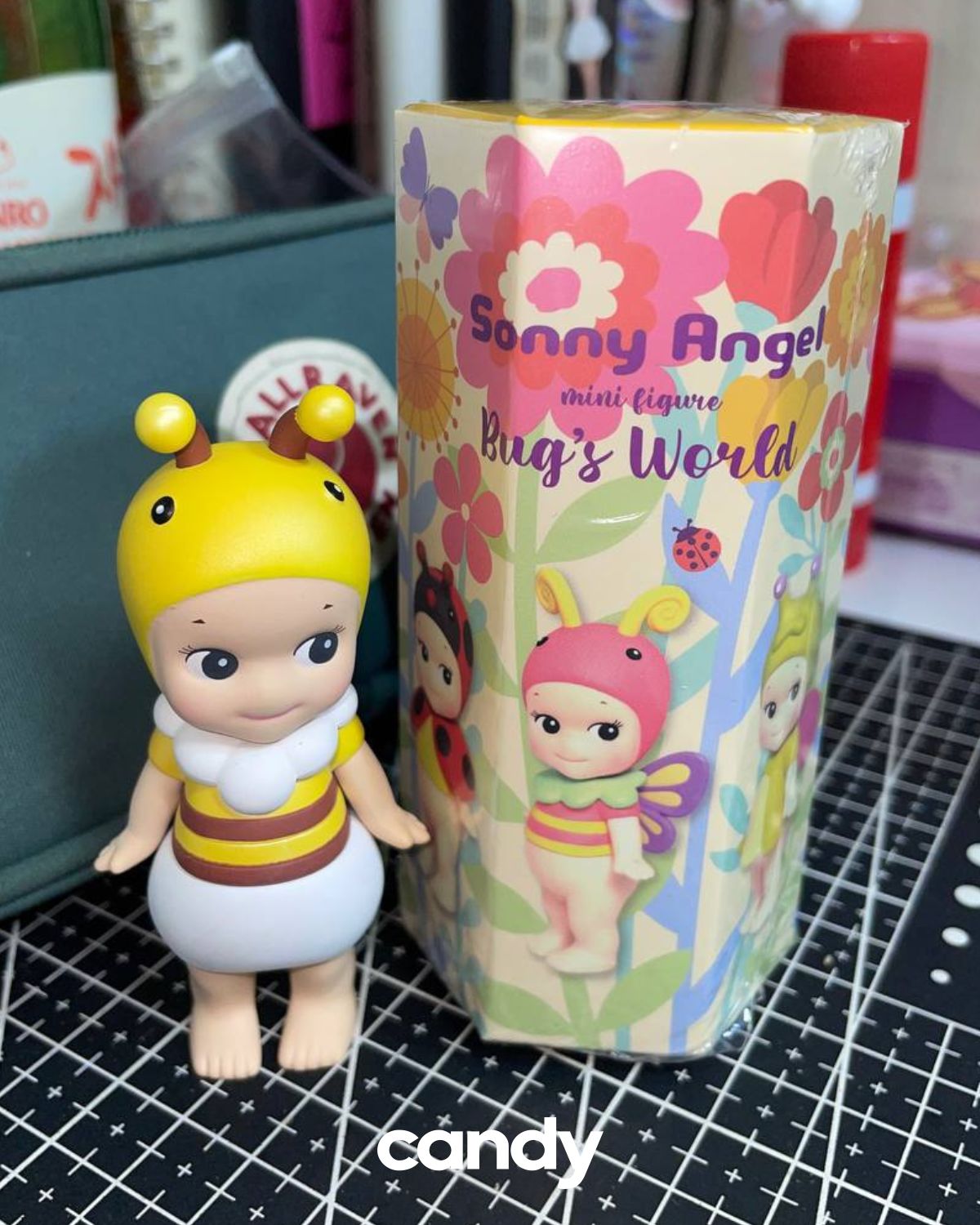 ADVERTISEMENT - CONTINUE READING BELOW
Where can I buy Sonny Angels?
Itching to *adopt* your first Sonny Angel? They're usually available at a Fully Booked branch near you. If you're the type to not love the ~suspense~ that comes with blind boxes, you can scour through Twitter or Carousell for people selling or trading their angels. You can also try joining the Sonny Angel Lovers PH Facebook group which has nearly 9,000 members as of writing. Make sure to be on the lookout for meet-ups scheduled within the group, so you can meet fellow collectors IRL and share your pulls (and trade) with them!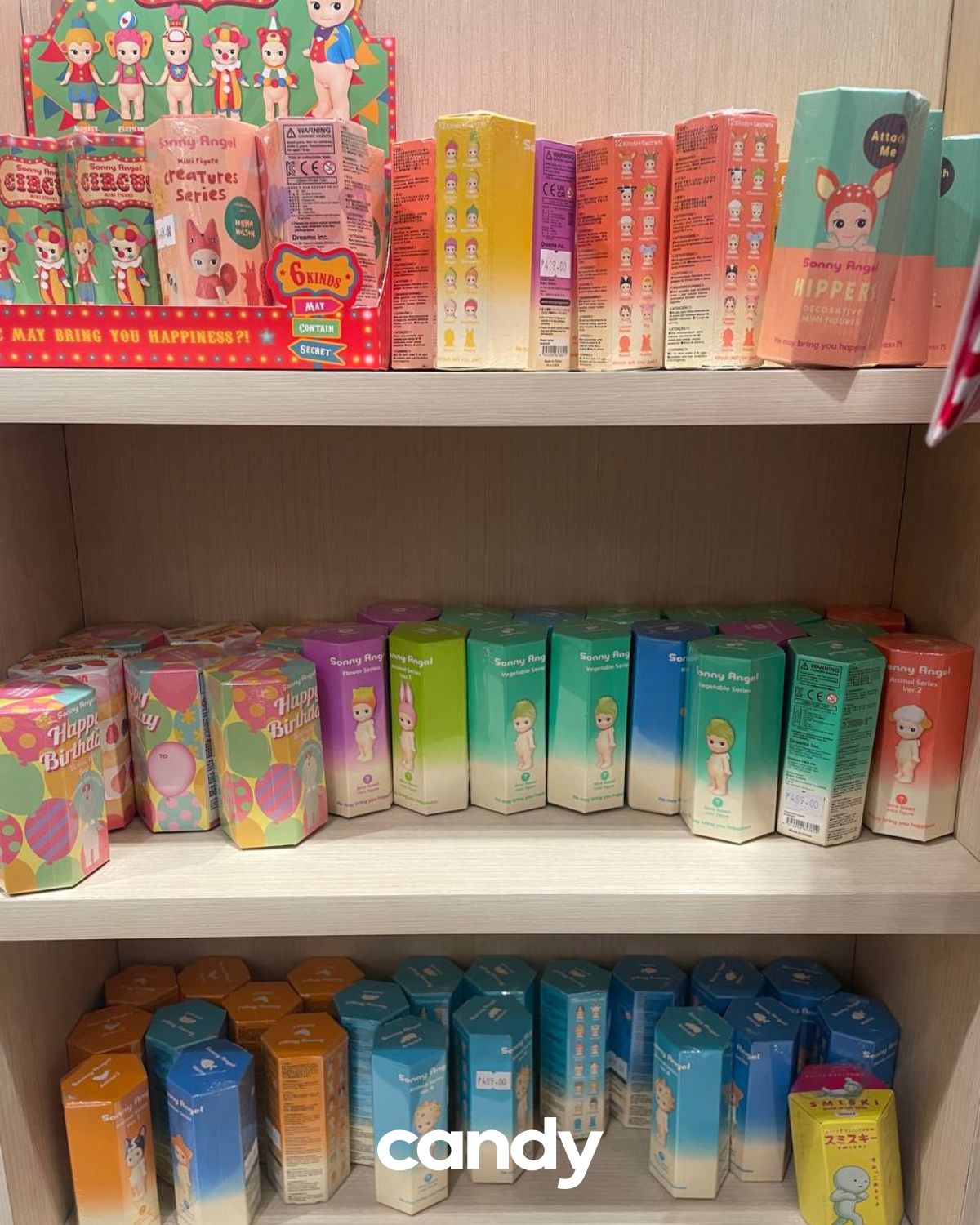 ADVERTISEMENT - CONTINUE READING BELOW
How much are Sonny Angels?
The angels under the regular series are priced at P489, while the limited edition series starts at P549. Hippers also cost P549.
What's the appeal of collecting Sonny Angels?
If you're not a collector, then it might be hard to understand the appeal of Sonny Angels. After all, they look like they're meant for children. Personally, I love the thrill that comes with its blind box packaging—it reminds me of when I'd unbox sealed K-pop albums and I actually get to pull my *prio*! (The K-pop photocard collector to Sonny Angel collector pipeline is SO real, you guys). But aside from that, having one feels like carrying a friend with you that just oozes good vibes. I mean, how can you not smile whenever you see their baby butts or cute bellies, right? I also like bringing one with me everywhere I go, most especially whenever I'm at the office.
ADVERTISEMENT - CONTINUE READING BELOW
Aside from trading with other fellow collectors, I've also made a ton of friends within the community from holding pasabuys. It makes me happy when they trust me to open their boxes for them and see that I've pulled their prios!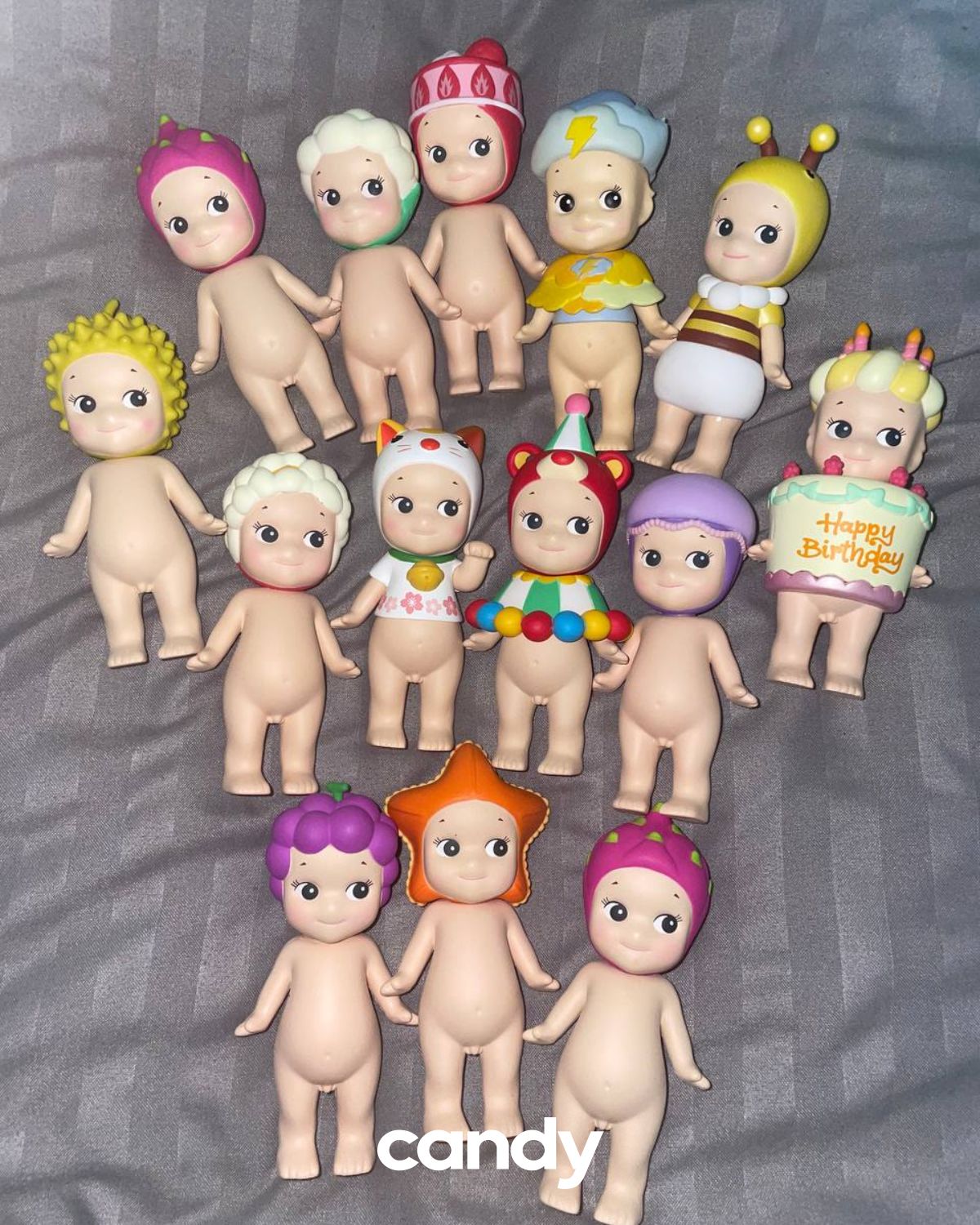 According to Nikole, a 21-year-old college student, "collecting them and opening the blind boxes has grown into a habit that brings me huge happiness and helps me deal with stress better." She initially was only interested in the birthday present series as well as trying to pull the bok choy angel from the vegetable series, but "the next thing I know was I am collecting everything from different series." She also says that being part of the buying/selling/trading community has been life-changing. "Everyone here is friendly and welcoming," she notes.
ADVERTISEMENT - CONTINUE READING BELOW
For 20-year-old student Tina, she started collecting because she was "easily influenced by her TikTok [FYP]." Like me, she equates collecting Sonny Angels to buying photocards and other merch. The best feeling ever? "Getting your prio PC or angel is [definitely] so satisfying especially if it's your own pull," she shares.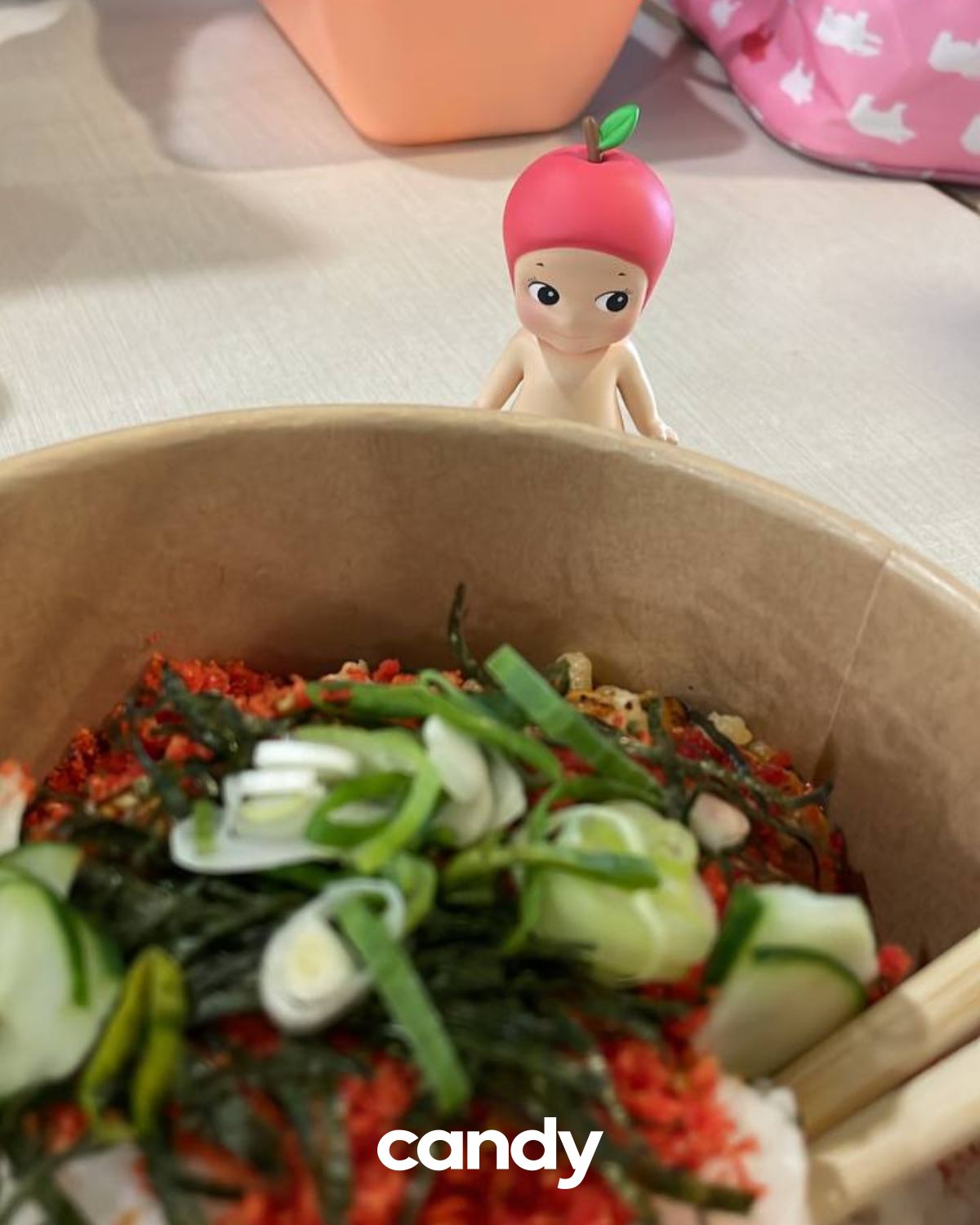 ADVERTISEMENT - CONTINUE READING BELOW
On the other hand, Lea, a 26-year-old marketing and PR manager, says that she treats collecting the little figurines as a treat for herself after being busy or stressed out at work. "Nakakapagod kasi mag-trabaho, so I always look forward to buying a new angel to reward myself," she states. Each angel added to her collection soothes the inner child in her as well. "Parang na-he-heal yung inner child ko 'pag bumibili ako ng bagong box," she adds.
*Some names have been changed and answers have been edited for clarity.