Located at: Collective Base Complex, Basement 2, Promenade Mall Greenhills
Open from: Tuesday to Sunday, 11 a.m. to 8:00 p.m.
Follow them on Instagram: @loveletter_lounge
If you're looking for a new aesthetic spot where you can take cute pictures and purchase K-pop essentials, we found the perfect place for you: Sonata's Love Letter Lounge. ICYDK, this hidden gem is actually opened by Chingu Dachi, a store that houses K-pop and J-pop albums and merchandise.
Having soft opened just last July 22, 2023 (with the grand opening happening this September 16), the lounge contains all sorts of ~*super cute*~ stuff that would make any K-pop and stationery fans' hearts flutter. From a cute photo booth where you can take Korean-inspired photo strips to a letter-writing station and a full wall of sticker sheets and deco materials, you will surely find something that will tickle your fancy. Keep on scrolling to learn more about what you can find at Sonata's Love Letter Lounge:
ADVERTISEMENT - CONTINUE READING BELOW
What You Can Find Inside Sonata's Love Letter Lounge In Greenhills
Korean-inspired Photobooth
Taking pictures using our phones is convenient, but there's just a certain charm that comes with taking photos and actually getting physical copies. Prices start at P200, and you can choose from a number of panels. To add further ~oomph~ to your photos, you can choose from various headbands, sunglasses, and hair accessories to wear.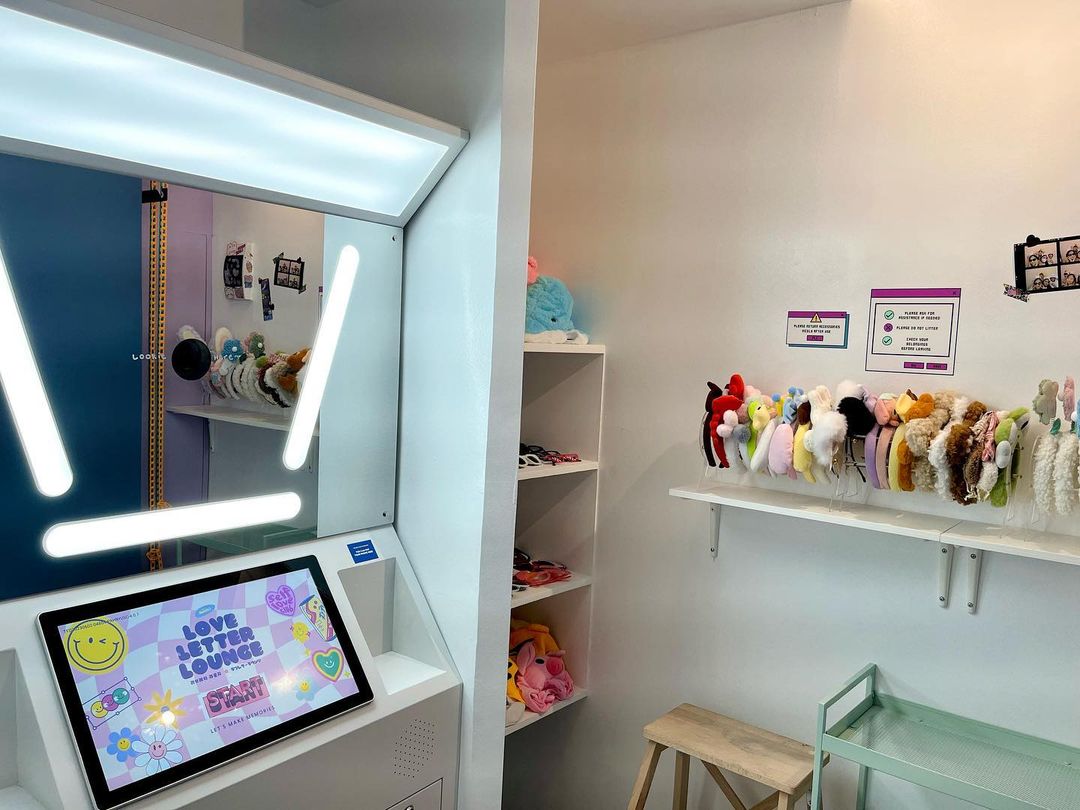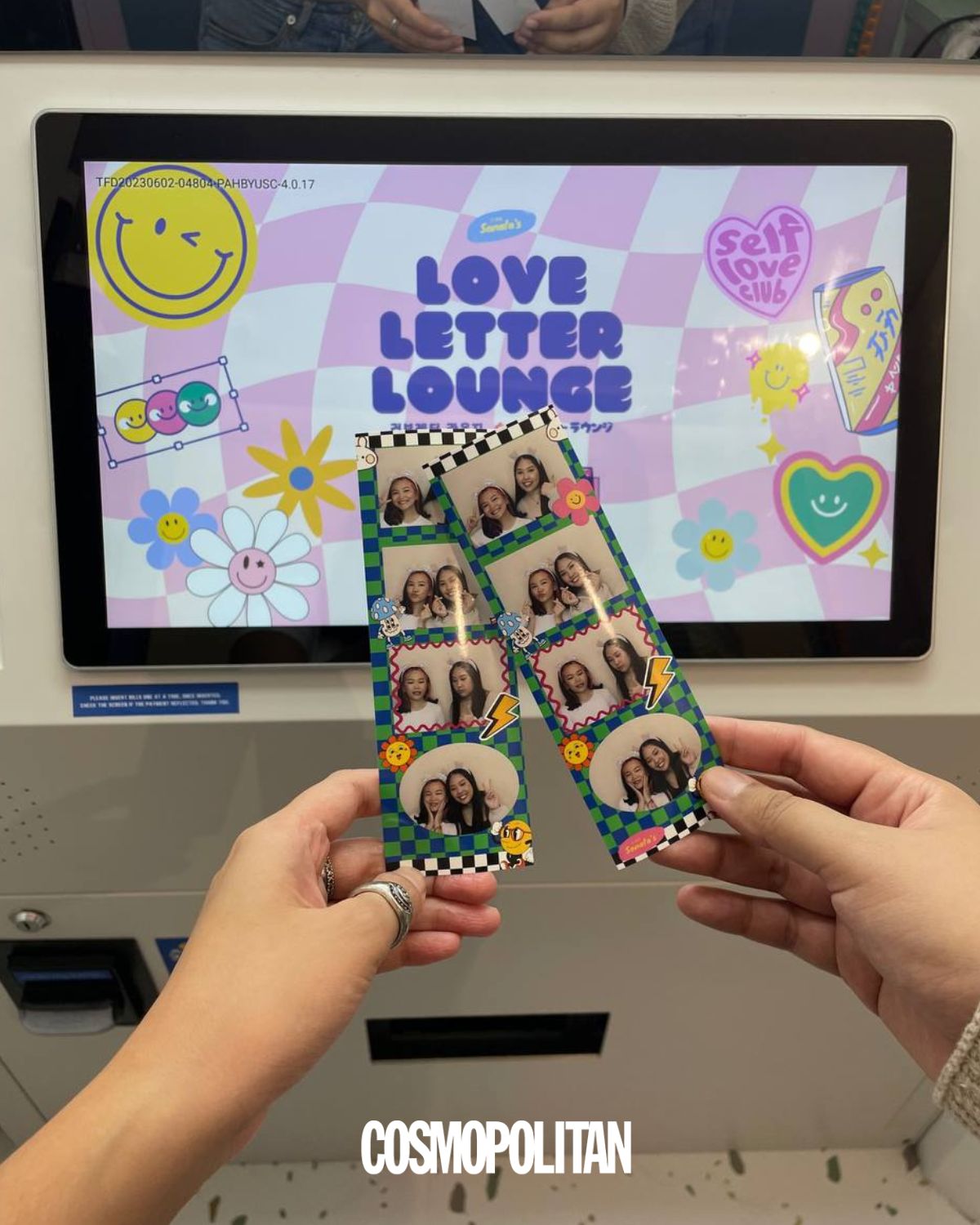 Pastel Lockers
Sonata's Love Letter Lounge is crammed with Instagrammable spaces, and the pastel purple lockers that you see as you enter the lounge is one of them. They're decorated with stickers, photos of K-pop idols, and even a cute heart mirror where you can take ~subtle~ mirror selfies. P.S. You can actually leave your belongings here!
ADVERTISEMENT - CONTINUE READING BELOW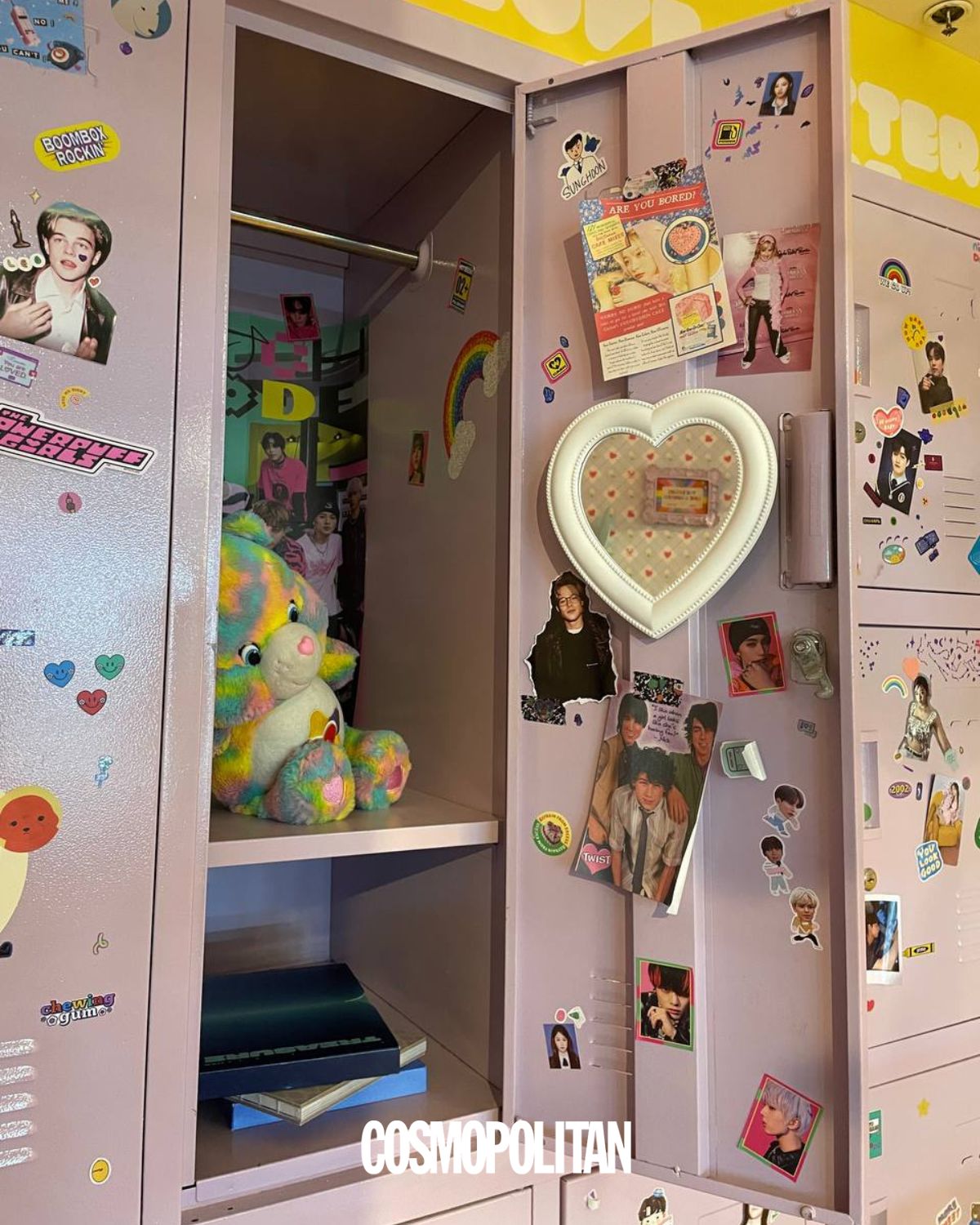 Write A Letter Station
A cute and thoughtful addition to the lounge, this station lets you write *actual* letters to yourself, your friends, family, or lovers. P.S. The staff over at the lounge actually *mails* them over at the Greenhills post office!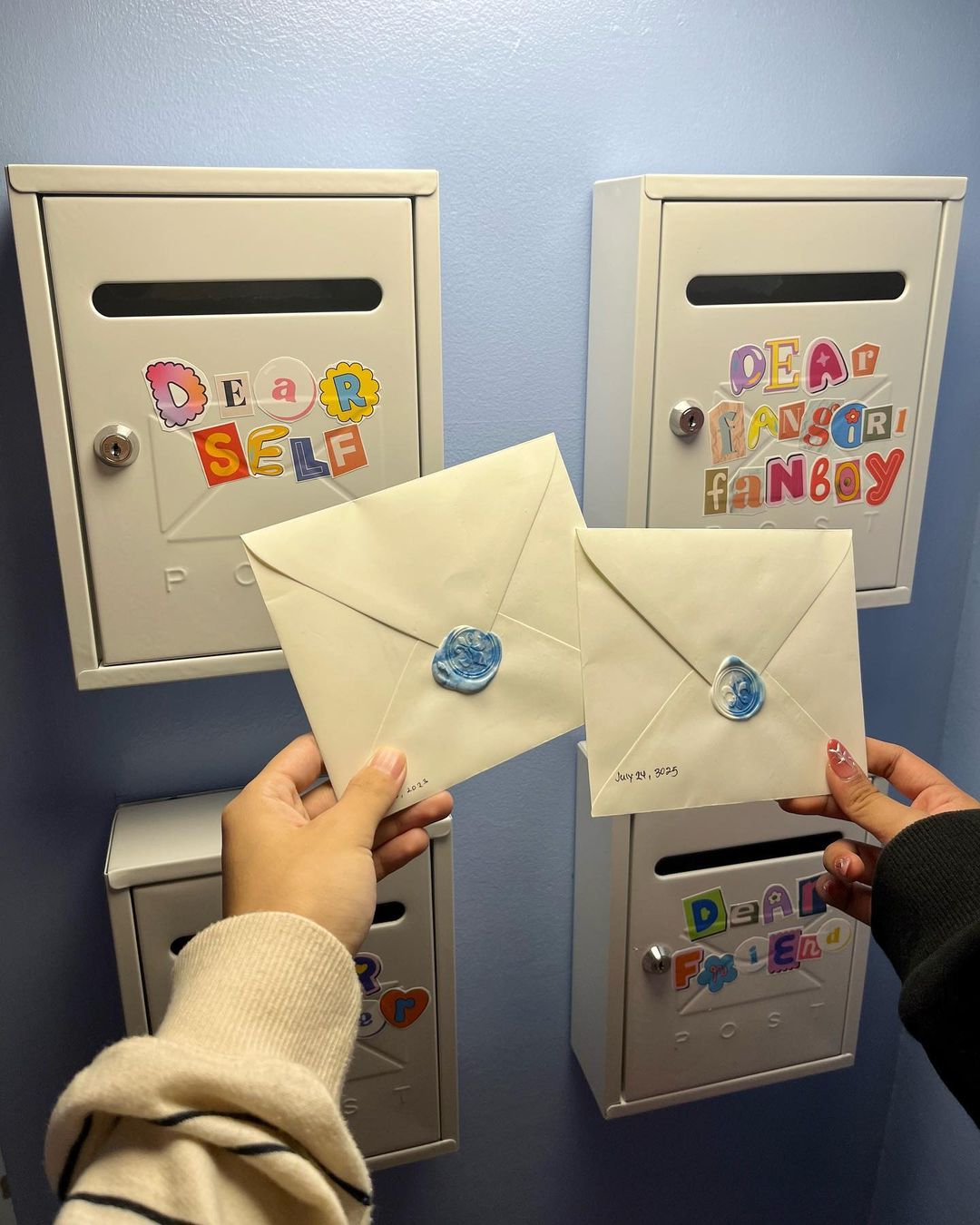 ADVERTISEMENT - CONTINUE READING BELOW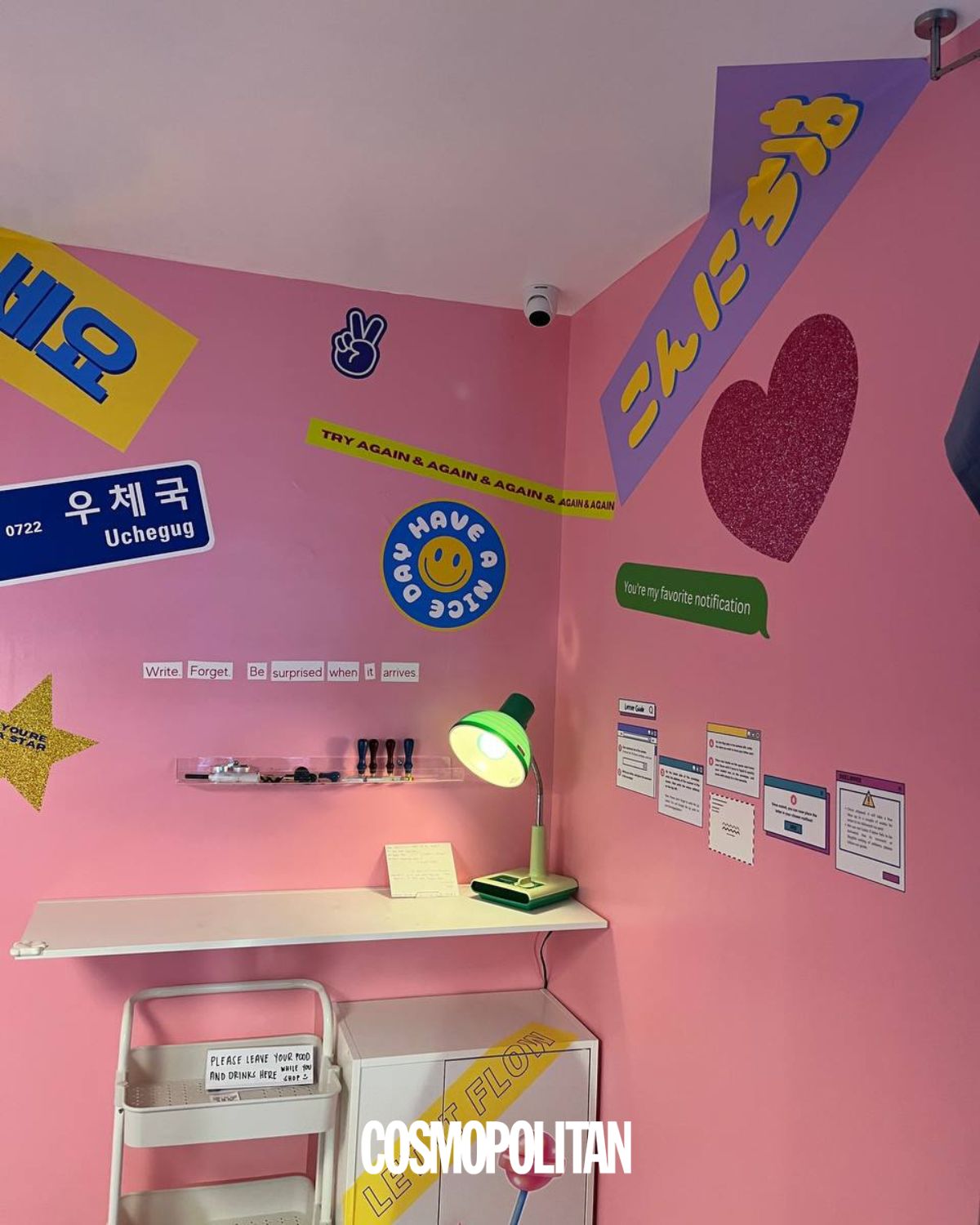 Mirrors everywhere!
Everywhere you turn, there are a bunch of cute mirrors of all lengths and shapes available for you to take cute pictures in. Easy peasy Instagram photos!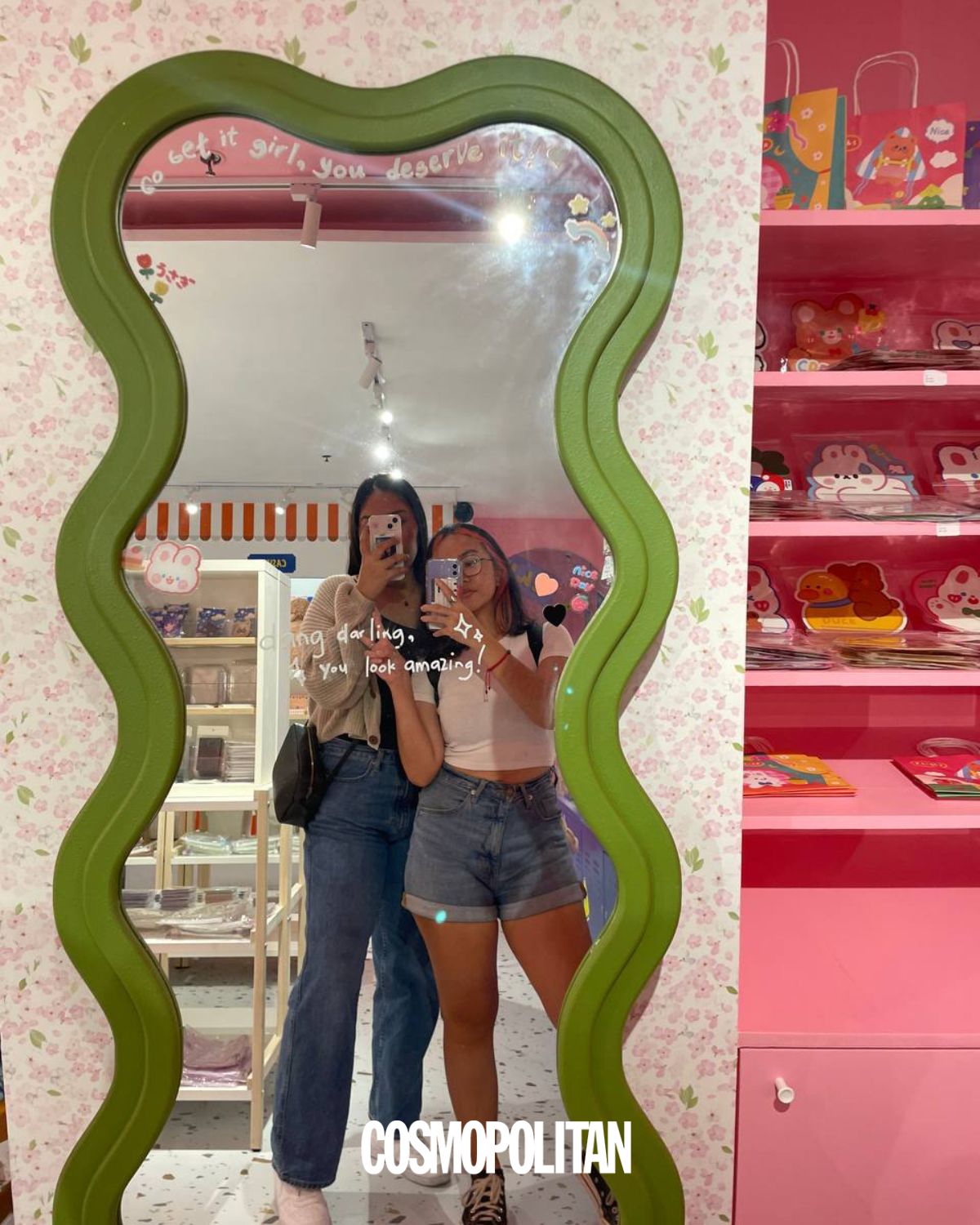 ADVERTISEMENT - CONTINUE READING BELOW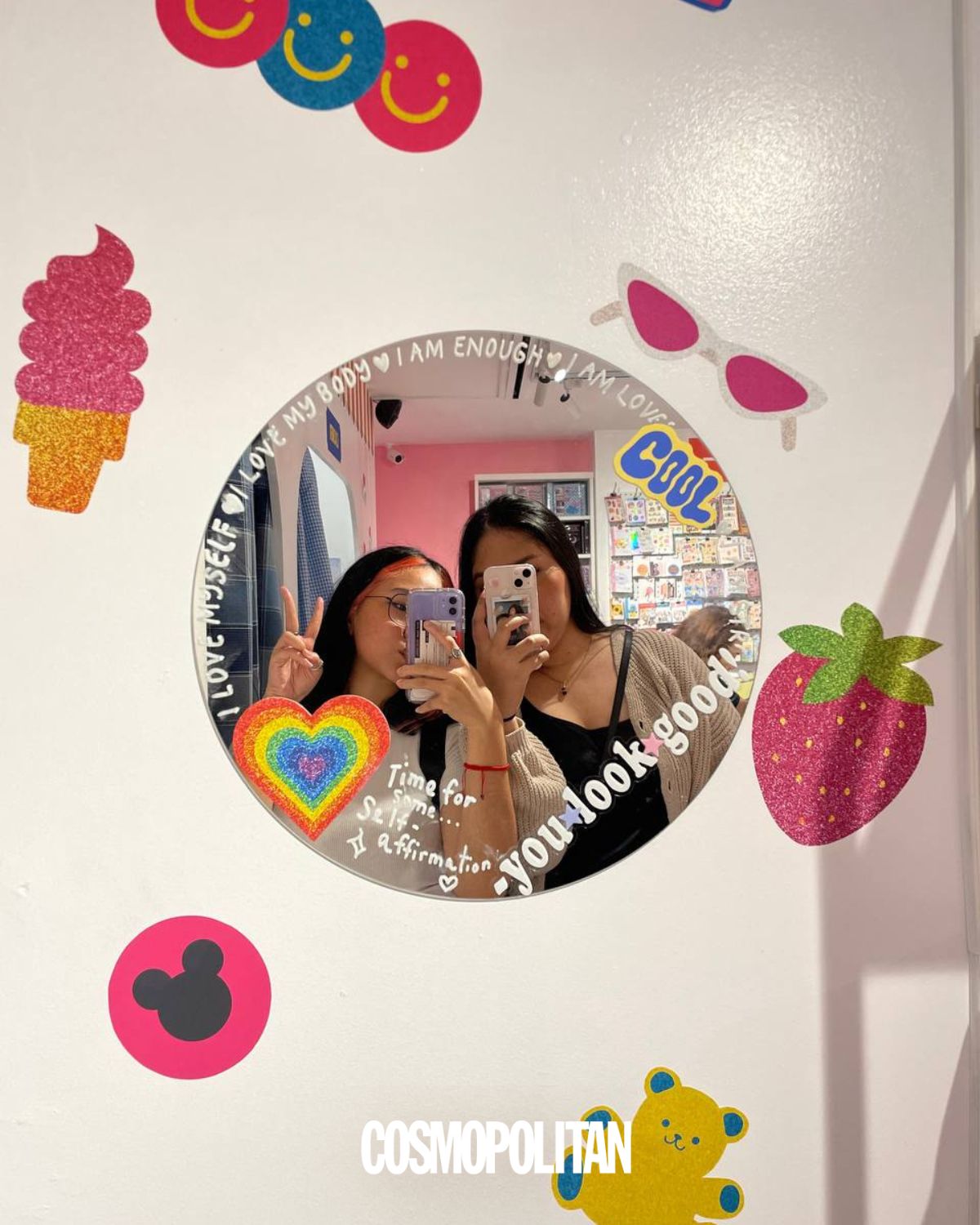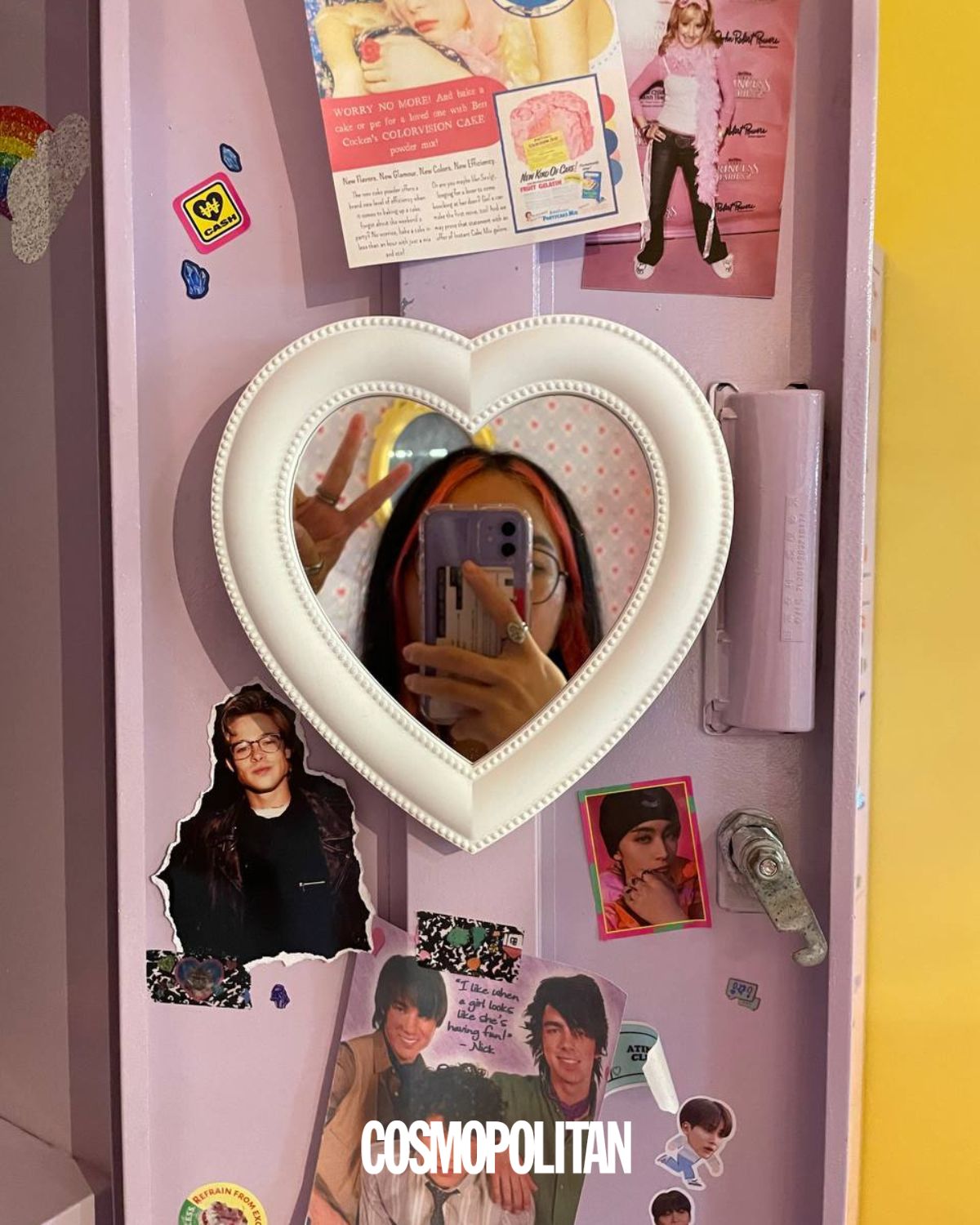 ADVERTISEMENT - CONTINUE READING BELOW
Sticker Sheet Wall
If you're an avid sticker collector or you love journaling, then you'll definitely love the lounge's sticker sheet offerings. Taking up one entire wall of the place, it houses a bunch of cute sticker sheets that you can use to decorate your laptop, phone, and water bottle. The designs vary from K-pop artists to random cute characters—you'll definitely have a lot to choose from!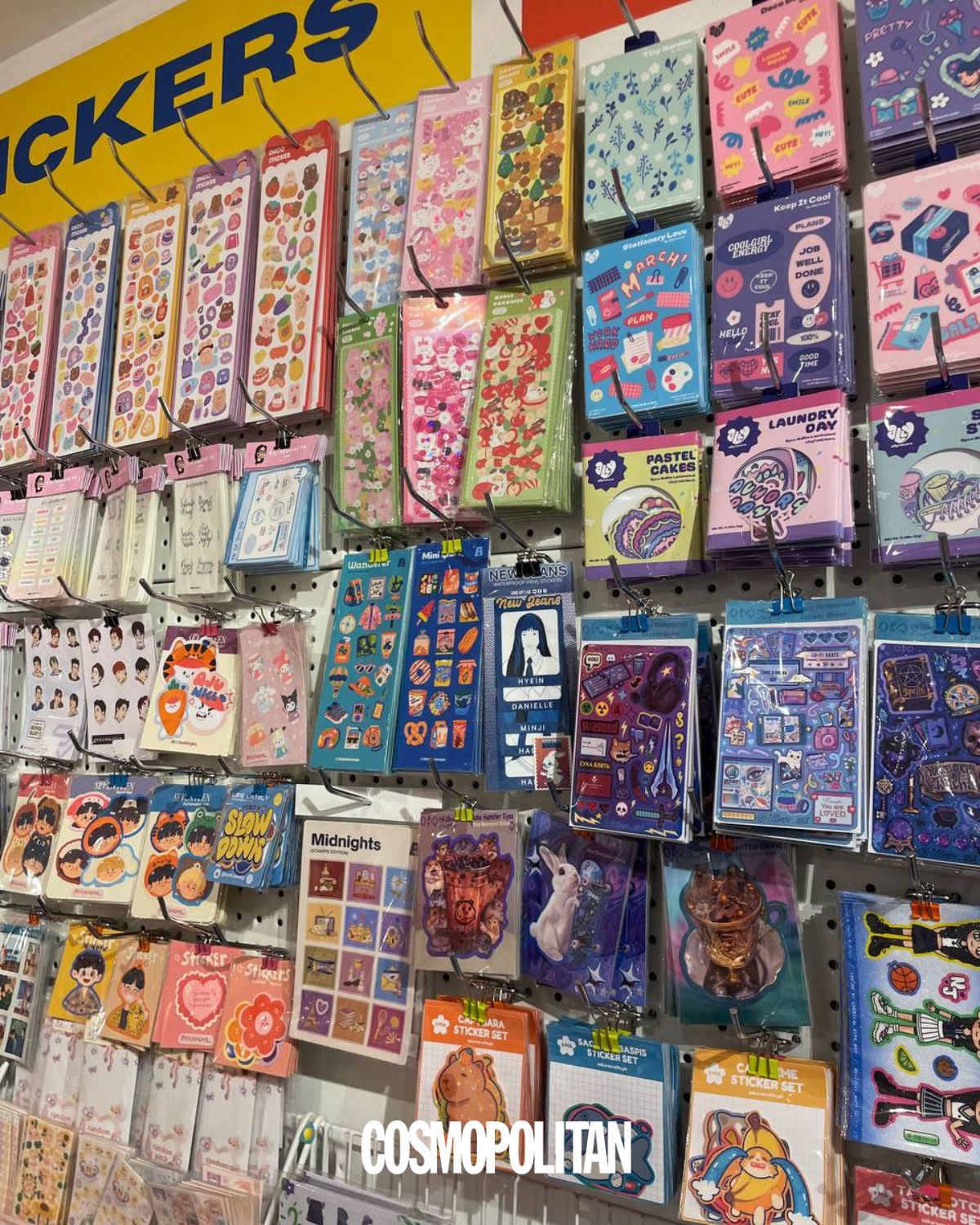 ADVERTISEMENT - CONTINUE READING BELOW
K-pop Essentials
If you're a K-pop collector, you'll go crazy with Sonata's collection of deco materials for photocards, collect books for photocards, acrylic keyrings, postcards, and posters.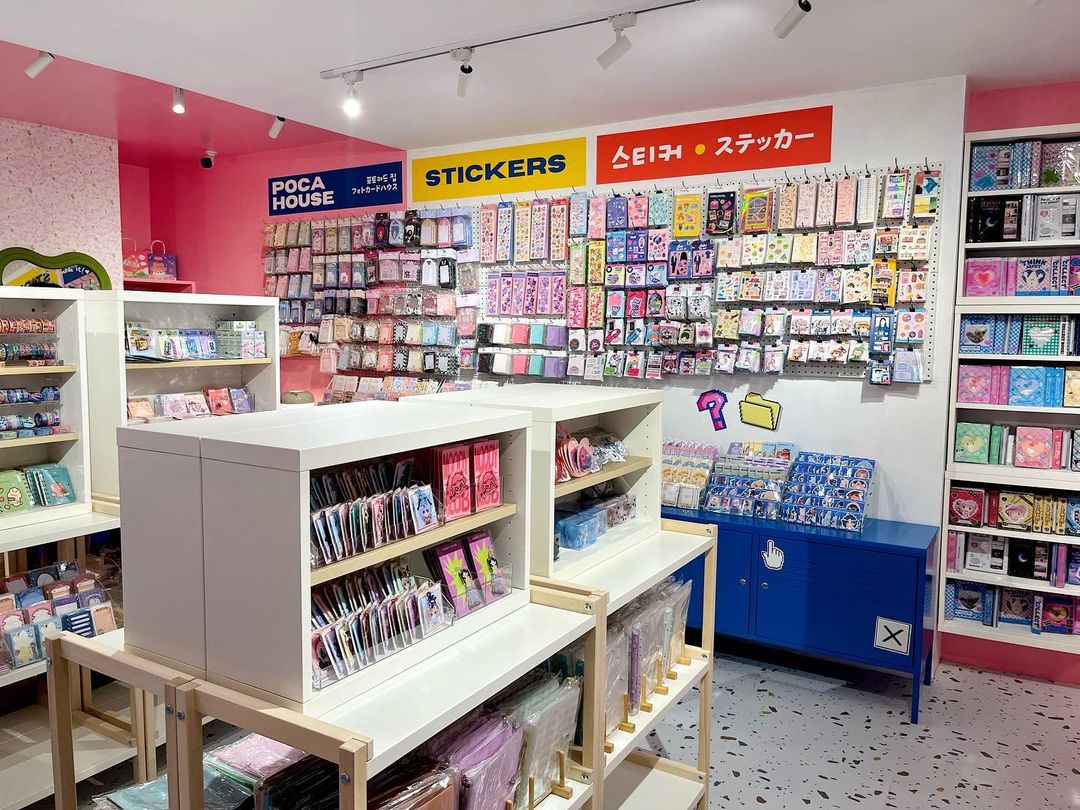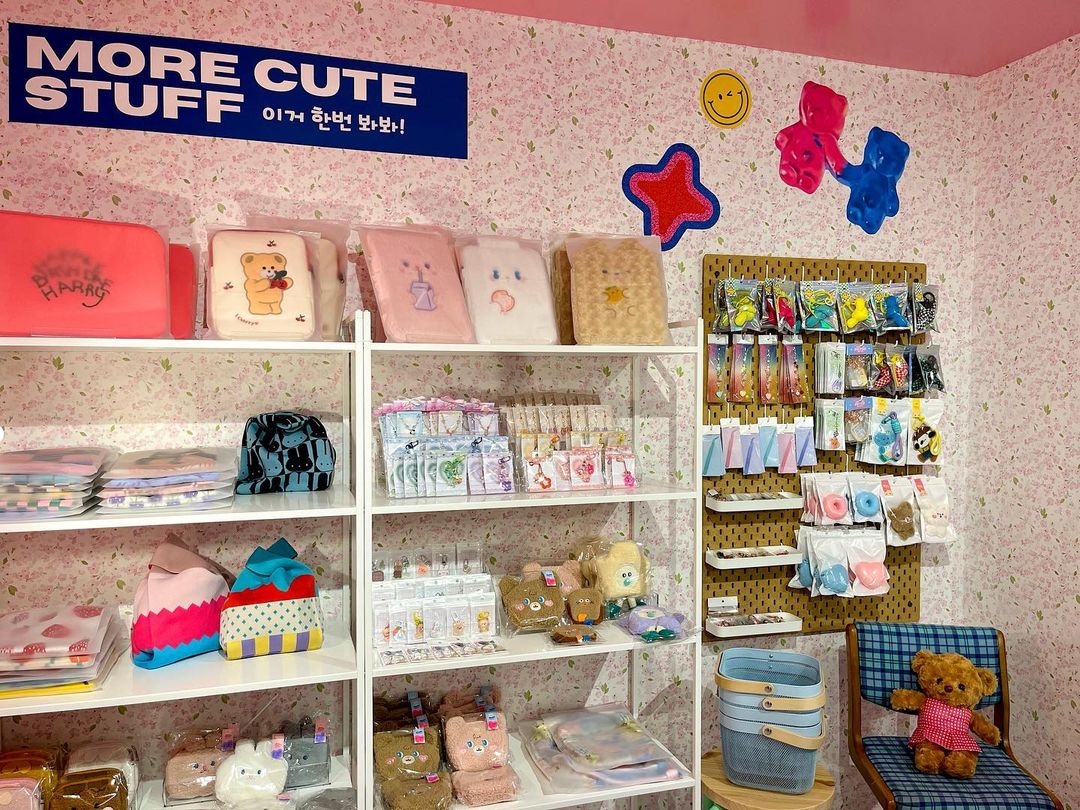 ADVERTISEMENT - CONTINUE READING BELOW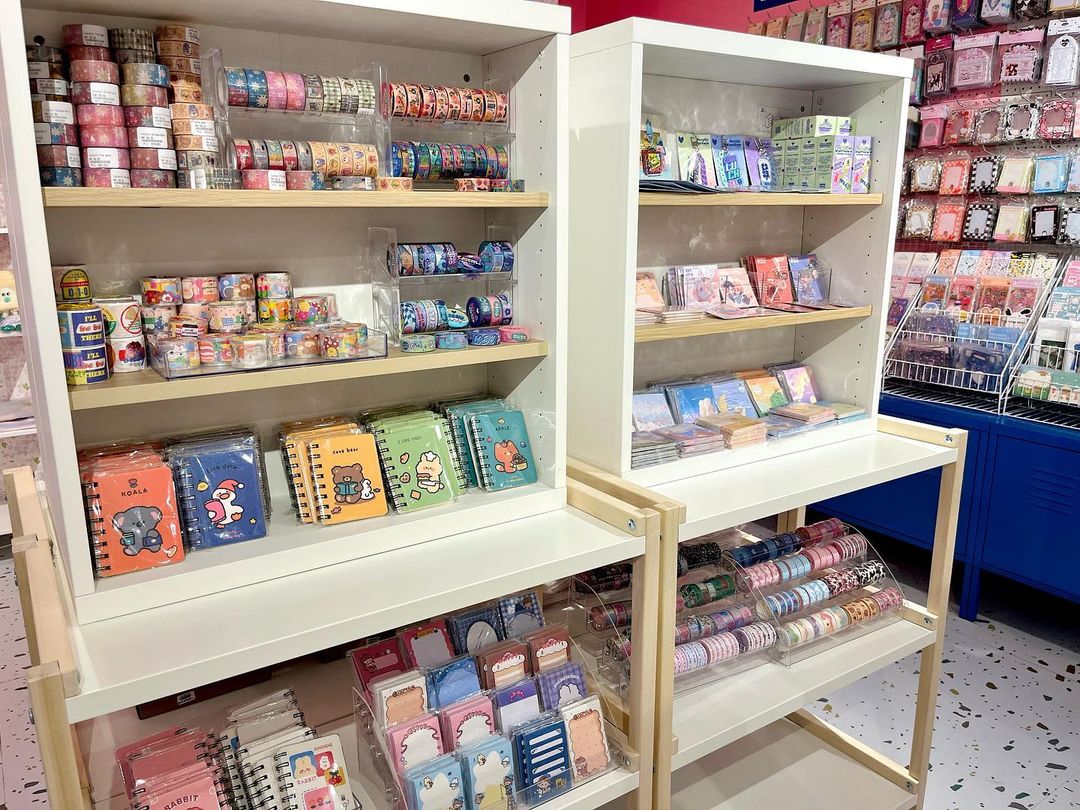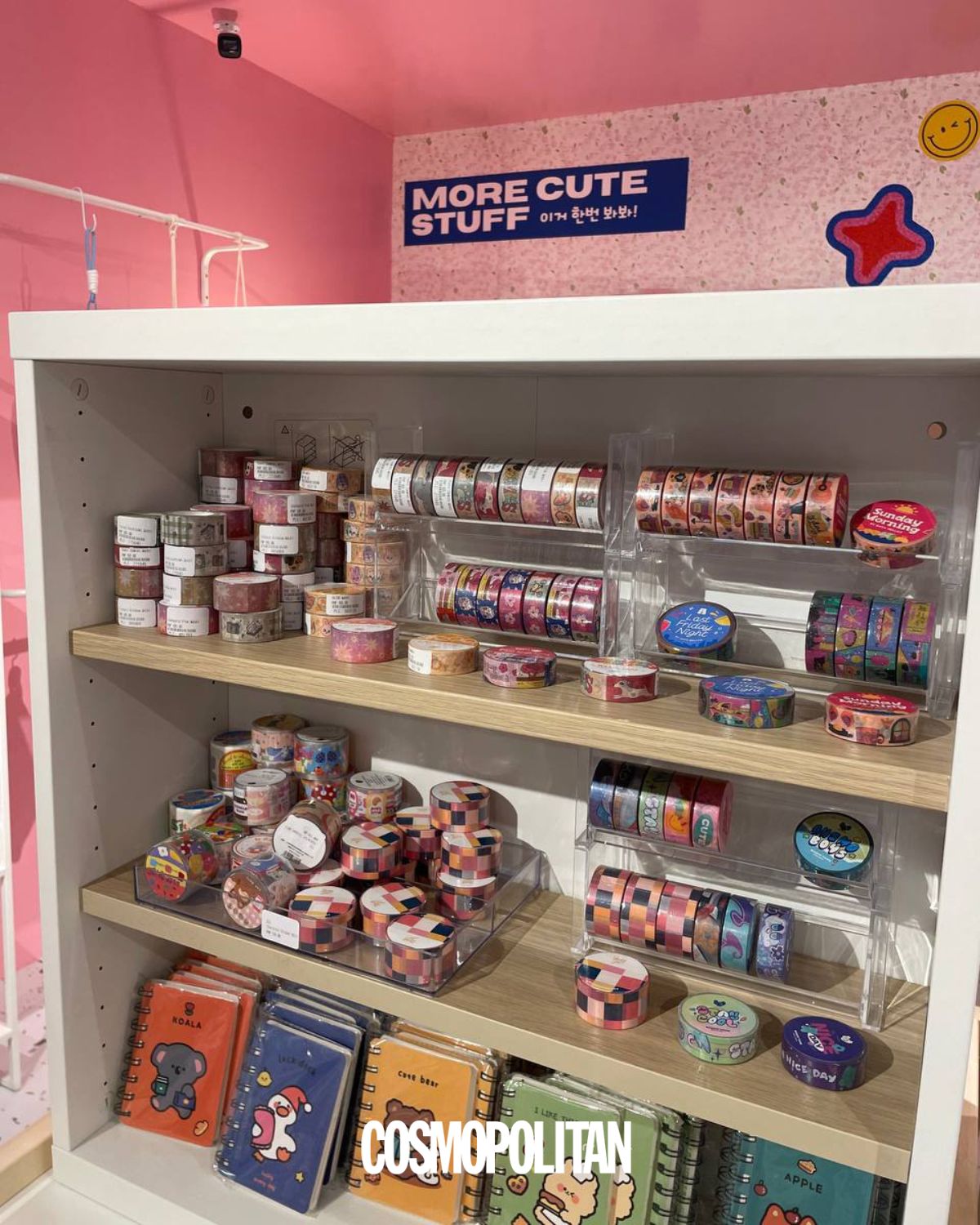 ADVERTISEMENT - CONTINUE READING BELOW
Sonny Angel Collection
Collecting Sonny Angels has been a very popular hobby recently, and you'll be glad to know that Sonata's Love Letter Lounge has its own ~*collection*~ of baby angels—guarded by Hoshi of SEVENTEEN, no less, LOL!