Sometimes, with everything you see and hear online, you just want to hide in your shell and shut the world out. But don't let the bad vibes get to you; there are so many people out there who are trying their best to be agents of all things good and wonderful.
Seeing the importance of inspiring young women to be the change that they want to see, Globe Telecom, through its production arm Globe Live, in partnership with Branded, recently launched "It's a Girl Thing" in Manila. IAGT is bringing the most influential ladies on social media who have managed to turn their pages into a platform for empowerment and positivity. Here are five admirable social media stars you should know about:
While all of Remi's DIY tricks and tutorials are awesome, what we love about her the most is how she promotes body-love and confidence. She knows how powerful her platform is, and uses it to pass kindness on by working with organizations like the Thirst Project and DoSomething.org.
If you're having a bad day, your first order of business is to swing by Pamela's YouTube channel. Pamela talks about everything and anything under the sun without any hint of pretentiousness, and it makes her funnier and more relatable! She's just being her good-natured self, and that's why we think she's a great person to look up to.
At 18-years-old, Janina is a legit YouTube and social media influencer with over 350,000 subscribers. From makeup and fashion tips to her real-life adventures, she always finds a way to turn negativity into learning experiences. When it comes to maturity, age doesn't matter.
While following the musical footsteps of her father, "Kianavee" moves to the beat of her own drum. Her beautiful voice has already won her several awards, and today she uses it to talk about staying true to your personal style.
The multi-hyphenate juggles being a singer, songwriter, and a TV host effortlessly. In addition, Abby proves just how much of an inspiration she is by being an advocate of Alopecia Areata, a condition she was diagnosed at age 4.
Niomi is all about promoting health and a well-balanced lifestyle. She has over 1.7 million followers on YouTube and 1.8 million more on Instagram! She also has a recipe book called Eat Smart—featuring healthy recipes that she has actually tried and tested. If you want to publish your own book, better mark Niomi as a life peg!
The good news is you can meet and speak with these five inspirational young women at the "It's A Girl Thing" event! Share your thoughts and pass on the kindness at the open-space Globe Iconic Store in Bonifacio Global City this coming November 18 at the Globe Iconic Store BHS Amphitheater.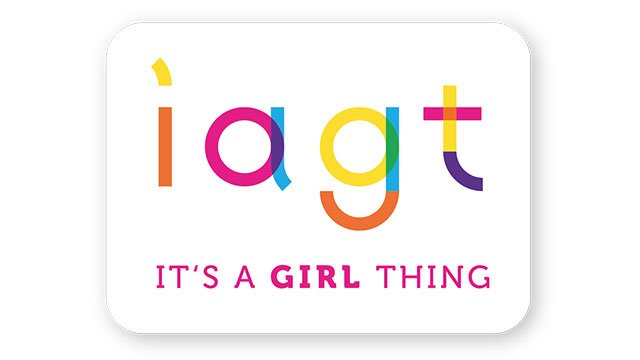 For more details, head on to this page.