The country's biggest interschool dance contest caps off its second year as Smart Jump In Dance Off 2 held its finals night last October 5 at Smart Araneta Coliseum. Dance groups from different schools battled in out in the Grade School, High School, and College categories.
More than just a competition, this was a gathering of passionate dancers from all over the Philippines! That day was definitely an unforgettable night of fun and fresh routines and the big dome was filled with excitement from all sorts of dance fans. Check out the 4 main highlights that proves that the Smart Jump In Dance Off 2 really is the biggest dance competition in the country!
​1. Explosive Opening Number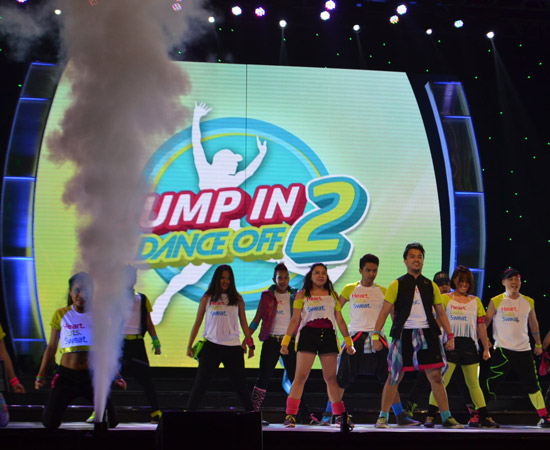 The night kicked off with an energetic performance from the Smart Dance Crew, all made up of Smart employees. Representatives from the competing schools were given the performance of a lifetime as they got to dance alongside the judges and their respective dance groups. The Grade School dancers performed with Jon Supan and the Manoeuvres, the High School with Lema Diaz and the Philippine All Stars, while the College dancers grooved with Georcelle Dapat-Sy and G-Force. World-renowned dance group The A-Team also graced the stage, much to the audience's (and finalists') amazement. The exhilarating performance was exactly the way to start off the competition!
ADVERTISEMENT - CONTINUE READING BELOW
​2. Heart-stopping Performances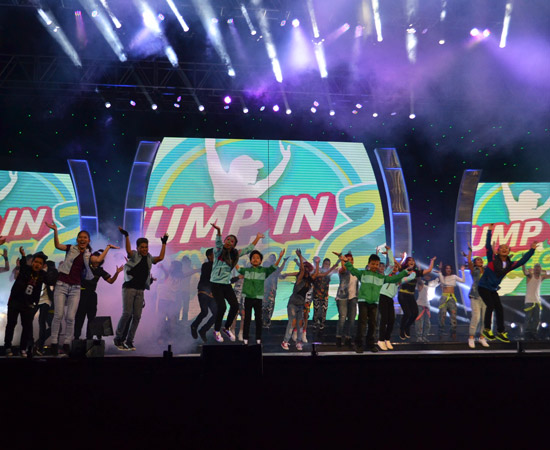 The competition itself had the audience at the edge of their seats the entire time. From the enthusiastic and colorful Grade School performances, to the strong and intricately choreographed High School division, and of course the College division, which made us all believe that they could've been professional dancers. All their routines were the real highlight of the night!
3. A Star-Studded Night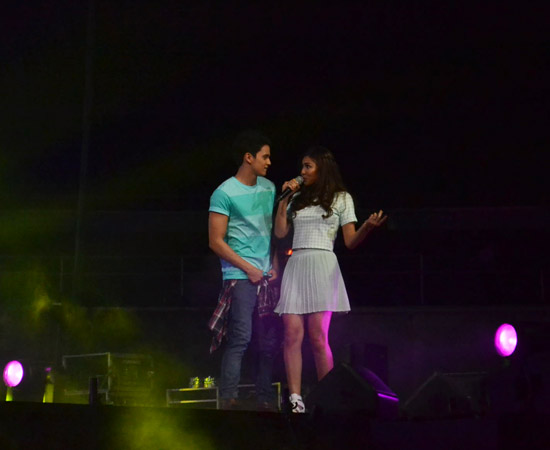 Celebrities made the night even more exciting as James and Phil Younghusband, Ramon Bautista, and Nadine Lustre and James Reid graced the stage. World Champions, the A-Team, also gave a special performance.
4. The Announcement of Winners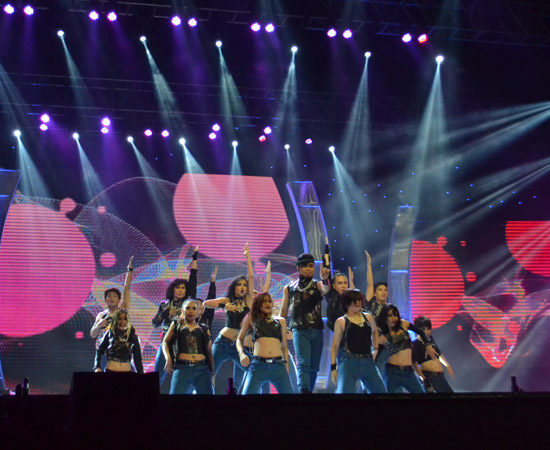 Of course the moment everyone was waiting for was when everyone find out who takes home the gold. At the end of the night, Wesleyan University (Grade School Category), Miriam College (High School Category), and University of the Philippines Los Baños were crowned as champions.
​"One great thing about Smart Jump In is that this is not just a mere competition but it is a way to build camaraderie with other dancers nationwide," Arby Duero, a member of the UPLB Street Jazz Dance Company gushes after her team's win. "Smart has provided the Filipino youth an opportunity to jump in to their passion for dancing."
The Smart Jump In Dance Off 2 competition was proof of how incredible Philippine talent (especially of the youth) really is and now we all can't wait for year 3!
ADVERTISEMENT - CONTINUE READING BELOW