With over 2.7 million members, the Home Buddies Facebook group page is famous for being a platform for all home-related enthusiasts. Every day, members of the group eagerly share their budol of the day or anything they found relatable and inspirational for other homeowners with the same interests. For Daeron Carlo, it's his newly renovated office and bedroom that was worth sharing in the group, which amassed up to 45,000 likes from members that were very much impressed and inspired with the transformation of his room. Check it out for yourself: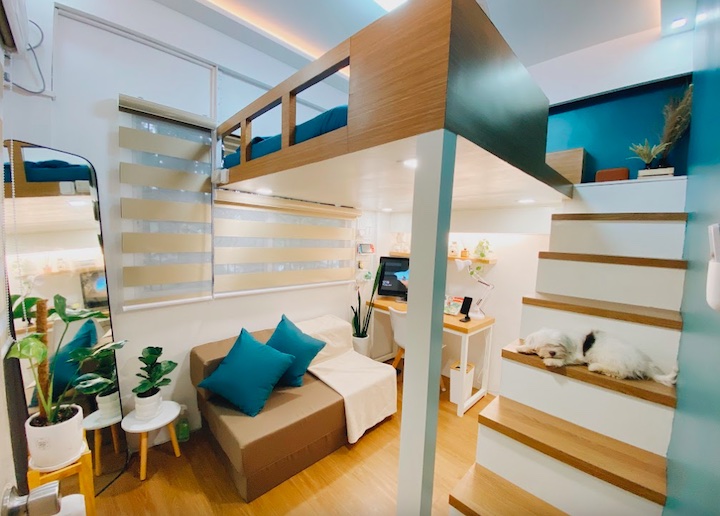 Made possible by his small cookie business, Daeron was able to turn their storage room into his dream work-from-home office and bedroom. Read on to know how he planned, processed, and budgeted the whole loft-type 7-square-meter room upgrade!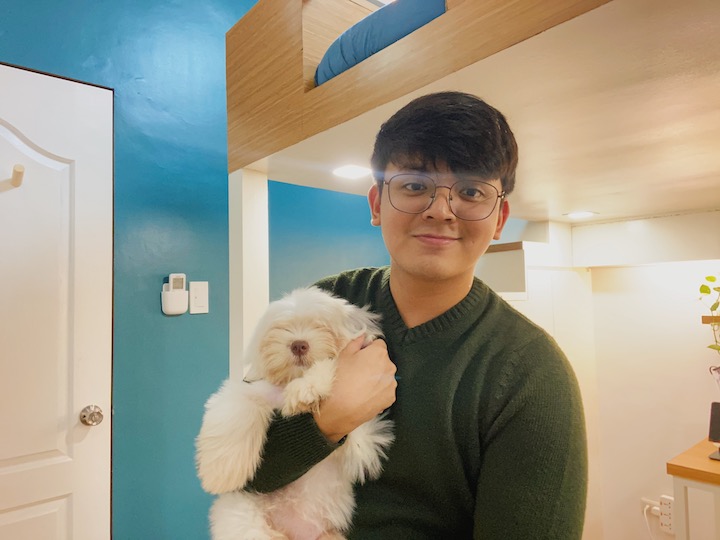 ADVERTISEMENT - CONTINUE READING BELOW
Most of his purchases were from Shopee and Lazada.
After a month of planning the design and deciding which options are just enough for his target budget, he decided to refer to budget-friendly platforms, like Shopee and Lazada, to scout for furniture and decors. "The decors I place inside the room costs around P5,000-7,000, all from Shopee and Lazada… I think it's really a steal since most of the items are a lot cheaper than mall prices," Daeron shared.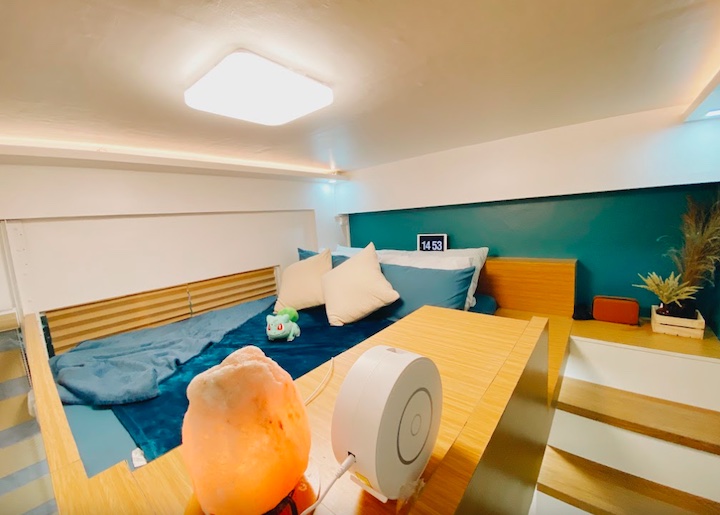 "It was really hard deciding on what furniture or items you want to place in your room. You have to have [a] process and think of ways to maximize the space and the budget," he adds. Some of those items bought from Shopee and Lazada are his chair, trash can, table lamp, and pegboard. Further, he bought other decors from different stores, such as MS Interior Solutions and SM Home.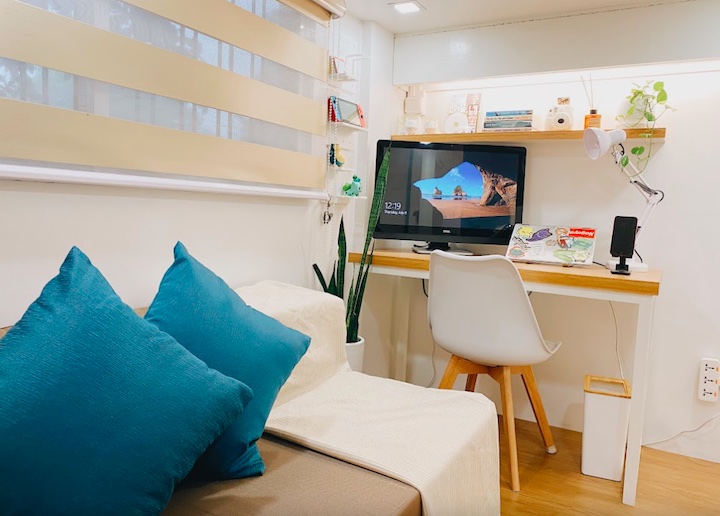 With the help of his friend with a background of architecture and his father, they were able to cultivate easily the whole design of the renovation. The whole renovation process took them a month to accomplish with proper assistance from masons and electricians. 
Overall, the renovation took a total of P90,000-100,000.
The installation of electricity, aircon, and wood materials consumed half of the expenses, Daeron shares. "The labor of our mason, electrician, and electricity supplies costs around P34,370 [and that was] just the labor and electricity supplies. If it weren't for the aircon, we'd not spend that much," he says.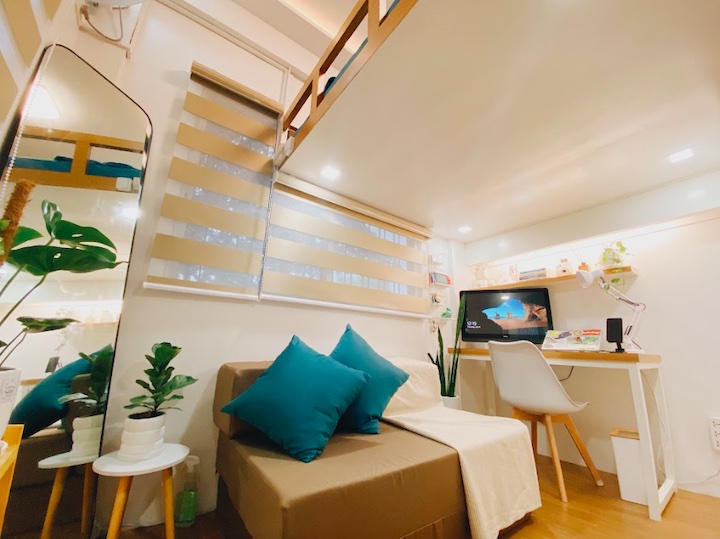 ADVERTISEMENT - CONTINUE READING BELOW
"The wood materials cost around P21,000 [and] take note we have extra woods we repurposed, too. [The] eight downlights, LED strips, and LED bulb cost around P11,500," he stated.
When it comes to long-term home upgrades, the quality over quantity mindset is, at most times, imperative. Daeron said, "I really wanted to have a good lighting as it set the mood, a bit expensive but all worth it."
The cookie business that started it all and how he saved money in the process:
Everydae Indulgence, his cookie business, provided him a jumpstart to save up money to afford the renovation. Daeron explained, "I was unemployed during that time and I asked myself how can I afford my wants if I will not work for it." He started the pastry business during the beginning of the pandemic when he was "on a mission to find the best cookies around the metro."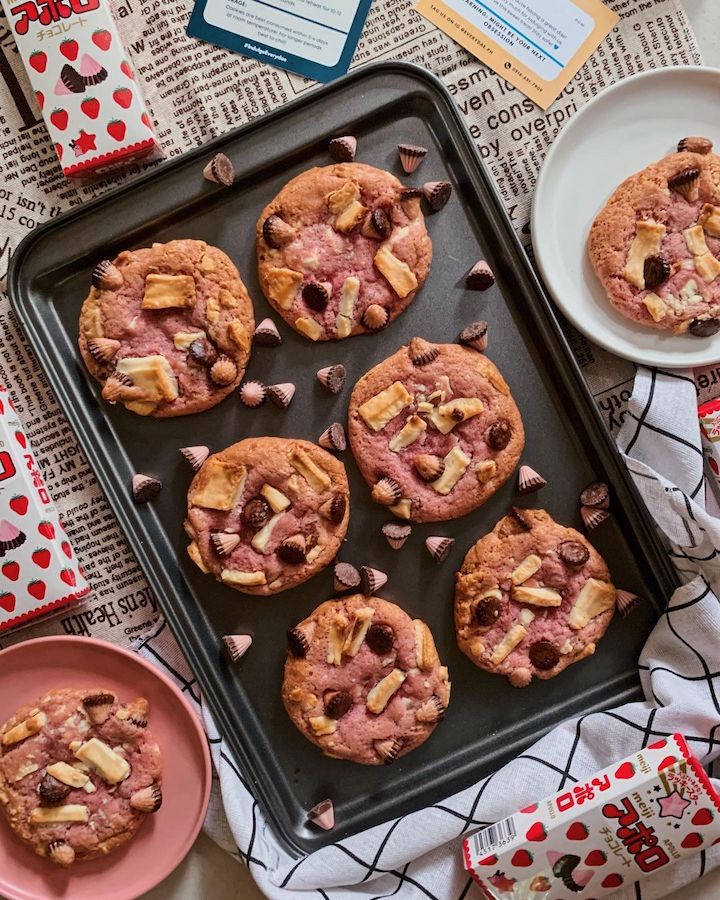 When he started to plan the renovation, he had a target budget of P50,000, but he realized in the process that it was not enough and resorted to his savings from his business. When asked about his process and advice on how to save money successfully, he said, "I did not splurge for the past few months and saved up for something in the future. Having a goal is the key to save up for what you really want. I've been saving up for quite some time to spend on something that I'll be proud of. Setting your goals really help you achieve what you desire."
You can check out Everydae Indulgence's scrumptious treats on Instagram at @everydae.ph!
READ MORE:
This Small Bedroom Makeover Was Done with a P20,000 Budget
3 Young Entrepreneurs Give Tips on How to Manage a Business Amid a Pandemic
AB Comm Student Shares the Struggles of Running an Online Bakery Business
This *Quirky* Space Makeover Brings Your Pinterest Room Pegs to Life