Only a month left till the biggest teen event of the year. Are you counting down the days, too? Don't forget there's a 15% early bird discount if you buy your tickets from now till the end of August.
To help you figure out how easy it is to save up for your #CandyFair2014 tickets, we've listed down a few things you can skip (you don't have to skip all of them, just one!) so you have an extra P250 to spare for your ticket.
And what do you get in exchange? A super fun day with fellow Candy Girls, your fave celebs, plus Candy Cuties. Come on, that's not a bad deal, right?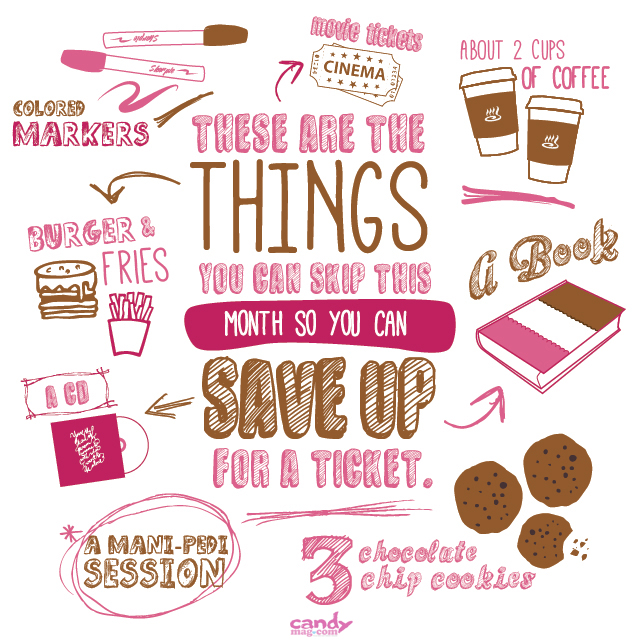 ADVERTISEMENT - CONTINUE READING BELOW