One of the best ways to entertain and relax ourselves from all the school stress is by watching movies. A date at the cinema with your family and friends is always worth it especially after that brain-busting exam you just had. Watching movies also somehow brings us to another place, and what better place it would be than in Europe?
In celebration of the 14th Cine Europa Film Festival, Shangri- La Plaza and the European Union takes us to different countries in Europe. Nineteen films from Belgium, Bulgaria, Czech Republic, Finland, France, Germany, Italy, Greece, Austria, The Netherlands, Romania, Slovakia, Spain, Sweden, Switzerland, and the United Kingdom will be showcased. These independent European films are based on the way of life of the people in a particular European country. The story may seem quite serious, but it will definitely impart lessons and values to many moviegoers.
Cine Europa opens in Manila on September 8, 2011 with public screenings from September 9-18, 2011; then moves to Liceo de Cagayan University, Cagayan de Oro from September 23-25 and to Cebu's Ayala Center Onstage from September 20- October 2, 2011.
ADVERTISEMENT - CONTINUE READING BELOW
Now, if you're looking for movies which are worth watching, don't miss the chance to watch the series of independent European films at Shang Cineplex until September 18, 2011 only. Admission is free!
ADVERTISEMENT - CONTINUE READING BELOW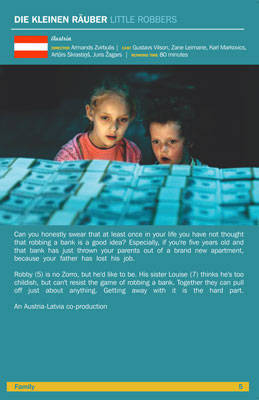 ADVERTISEMENT - CONTINUE READING BELOW